IDIN to Support Design Summits with Seed Funding and Resources in 2017
news
Wednesday, January 6, 2016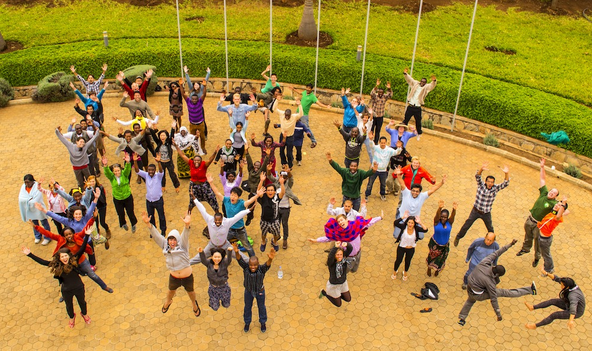 Since 2007, the International Development Design Summits have been the primary avenue through which IDIN disseminates its hands-on, co-creative design approach to improve the lives of people living in poverty around the globe.
Nearly a decade later, more than 600 dynamic change makers around the globe have attended one of our design summits, and we're proud to have trained hundreds of design summit organizers and facilitators.  More than ever, our Network is rich with individuals who have not only learned and applied our approach, but are able to teach that approach to others, in universities, communities, organizations, and maker spaces around the globe.
This year, IDIN will draw upon this increased capacity to provide support to several design summits through seed funding, staff expertise, and a cadre of online resources, many of which have been developed over the past three years. This approach will allow us to reach more individuals through design summits in 2017 than ever before. 
IDIN will also continue to build the Network's capacity to host, organize, and instruct design summits by hosting a multi-track faculty workshop for current and future summit instructors in 2017. Stay tuned for more information on this workshop in the coming months!
If you're interested in organizing a design summit in 2017, please read on to learn more about the application process. If you're interested in attending a design summit, please browse open applications, or sign up for our newsletter to receive notifications about design summits in 2017.
_____________________________________________________________________
For organizing teams looking for seed funding to host an IDDS in 2017:
We are now receiving concept notes for seed funding to support organizing teams that wish to host a summit in 2017. IDIN will offer small grants ($10,000-$20,000 USD) to support several design summits around that globe that promote project continuity and sustainability of innovative ecosystems.
Organizing teams interested in hosting a summit and applying for seed funding are required to submit a concept note to idin.summits.tender@mit.edu by February 14, 2016 at 5pm EST.
Learn more about submitting your concept note here.
For organizing teams who plan to host an IDDS in 2017 without IDIN seed funding:
In order to draw upon IDIN support and resources and ensure we can welcome your summit participants into the IDIN Network upon completion of the summit, please send us a concept note to idin.summits.tender@mit.edu by February 14, 2016 so we can plan staff support and other resources accordingly for the coming year. 
Learn more about submitting your concept note here.
Support and resources available to summit organizing teams:
In addition to seed funding, IDIN provides training and support to organizing teams with the following staff support and resources:
Curricular consultation, mentorship, and content sharing
Community engagement guidance
Key introductions to interested organizations working in the related project space
Strategic promotion on our website with IDIN and IDDS branding
Organizer and participant recruitment assistance
Personal consultation and guidance from past organizers and topical discussions via Google hangouts, Skype calls, and phone conferences
Guiding worksheets and reference materials to help you plan your summit
Monitoring and evaluation plan of learning goals
A small amount of tools and equipment for loan during the duration of the summit (such as welding helmets, safety glasses, tool kits, iPads, etc.)
Incorporation and on-boarding of participants into the IDIN Network
Read here for what you need to organize a summit and what support IDIN can offer.
Questions? 
Join the Google Hangout on Air here on Friday, January 15 at 10am EST with the IDDS Program Manager, Sher Vogel.  We'll answer all your questions live and you'll be able to meet others who are hoping to host an IDDS as well to see if there are any potential synergies!
If you are unable to attend the Google Hangout, feel free to email your questions to vogels@mit.edu before Friday, January 15.  We will include your questions in the session and we'll post the video and transcript online here after the event.