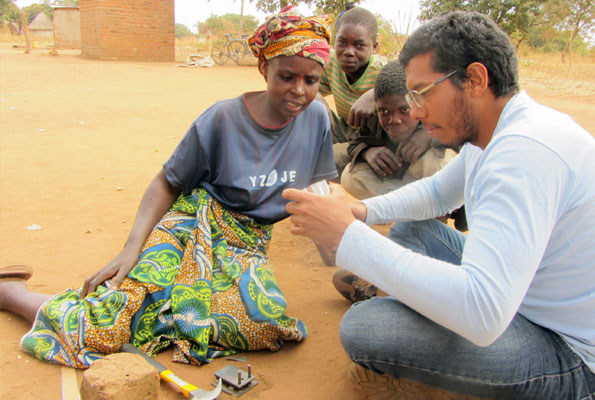 The International Development Innovation Network (IDIN) enables a global community of changemakers to design, develop and disseminate innovations that improve the lives of people living in poverty. 
We champion the belief that:
Everyone can be an innovator.
Co-creation encourages more inclusive processes and better solutions.
The process of innovation is as important as the product.
The following describes the IDIN program approach:
Step 1: Introduce people around the world to a collaborative design approach.
IDIN believes that people of all backgrounds should have a seat at the design table, and so we begin by building capacity for innovation and design at the local level. At the International Development Design Summits participants experience the design process from start to finish as they co-create prototypes to address local challenges.
Step 2: Connect them to a global network of innovators and an ecosystem of support.
Once a design summit is over, participants graduate into the IDIN Network. IDIN supports its Network members through a global ecosystem of support, including funding, mentorship, student teams, workshop space, and collaborative platforms to keep developing their summit projects and advance other initiatives around the world.
Step 3: Enable Network members to shape their communities for the better.
IDIN Network members impact their communities in one of two ways.
Many IDIN Network members go on to design innovative products and services that address critical development challenges. Some launch their own social ventures to deliver these solutions to customers in emerging markets.
Other IDIN Network members spread the approach of collaborative design, founding community innovation centers, university departments, and other educational programs dedicated to design thinking and co-creation. These efforts have enabled even more people to sit at the design table and solve local challenges.
In this way, IDIN's work seeks to impact people with life-changing technologies as well as with the tools and confidence to solve problems in their own communities.