IDIN Network Member Amit Gandhi and Sensen Team Win VentureWell Award at TechCon
news
Tuesday, November 18, 2014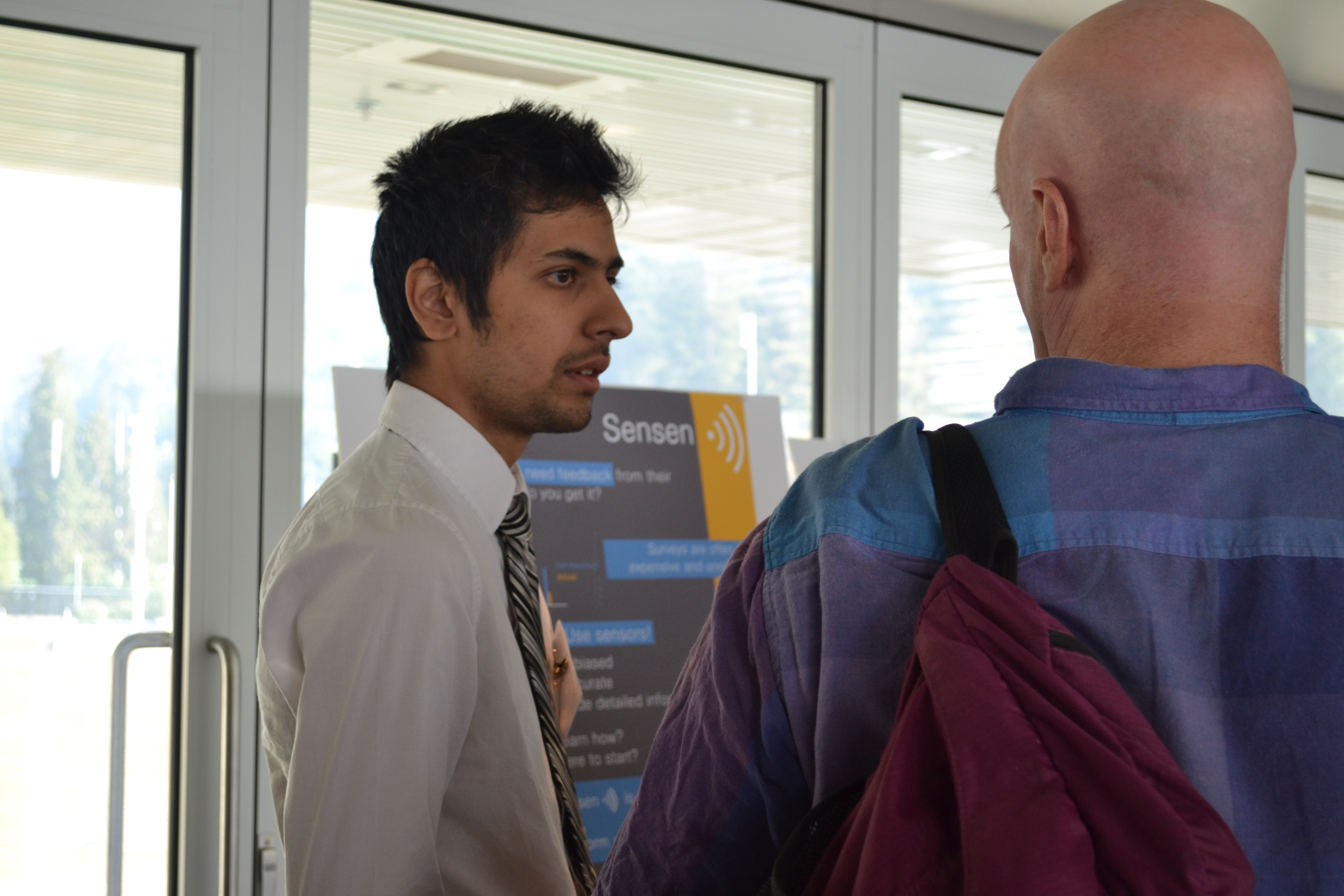 Last week, we congratulated IDIN Network member Amit Gandhi as he and his team at Sensen were awarded one of two new VentureWell E-Team awards at TechCon in Berkeley, California.
Amit, a PhD candidate at MIT and co-instructor of MIT D-Lab: Energy, and his partner, Daniel Talancon, represented Sensen at TechCon's Innovation Marketplace, a competition with more than 45 student innovator teams from around the world.
Hundreds gathered to learn more about the innovations featured, including Sensen, a low-cost Bluetooth sensor that collects and analyzes data in developing countries. Audience members were given $1,000 "development dollars," or play money, with which they could vote for the best projects.
In addition to winning the E-Team Award, Sensen was one of nine teams that made it to the finalist round, which also included two other IDIN-supported projects: MIT LIFT and Agriworks' Mobile Irrigation System. Other IDIN projects in the Innovation Marketplace included Zasaka and Web-Based Community Radio from the IDIN-supported innovation center in Brazil.
VentureWell's E-Team Award includes a $5,000 travel grant for the Sensen team to attend a Stage 1 workshop organized by VentureWell to support the growth and development of their platform.
After successful completion of Stage 1, the team will have a chance to apply for Stage 2, which includes funding up to $20,000 and a second intensive workshop to help teams further develop their business model. 
The Sensen team also includes IDIN Network members Koji Musuki and Mustafa Naseem as well as MIT graduate student Prithvi Sundar.
"We're really excited about the VentureWell program and partnership," said Sensen Team Member Amit Gandhi. "It not only gives us the opportunity to receive the additional funding that we need to scale up our product, but also gives us mentorship and guidance that will help us better define our technology and business models. Also, the connections that VentureWell has will help us connect to people who want to incorporate sensors into their products."
Sensen takes advantage of decreasing cost of wireless sensor technologies and ever-increasing cellular network coverage in developing countries, and creates a wireless sensor platform that can host a wide array of sensors including temperature, humidity, accelerometer, pressure, and light.
These sensors will eventually come packed with GSM modules and will automatically send data onto an online dashboard for easier viewing. If data is needed while in the field, the data can also be wirelessly pushed onto a smartphone mobile application.
Learn more about Sensen and the VentureWell E-Team Award.