IDIN Awards Ten Microgrants to Support Promising Development Technologies & Approaches
news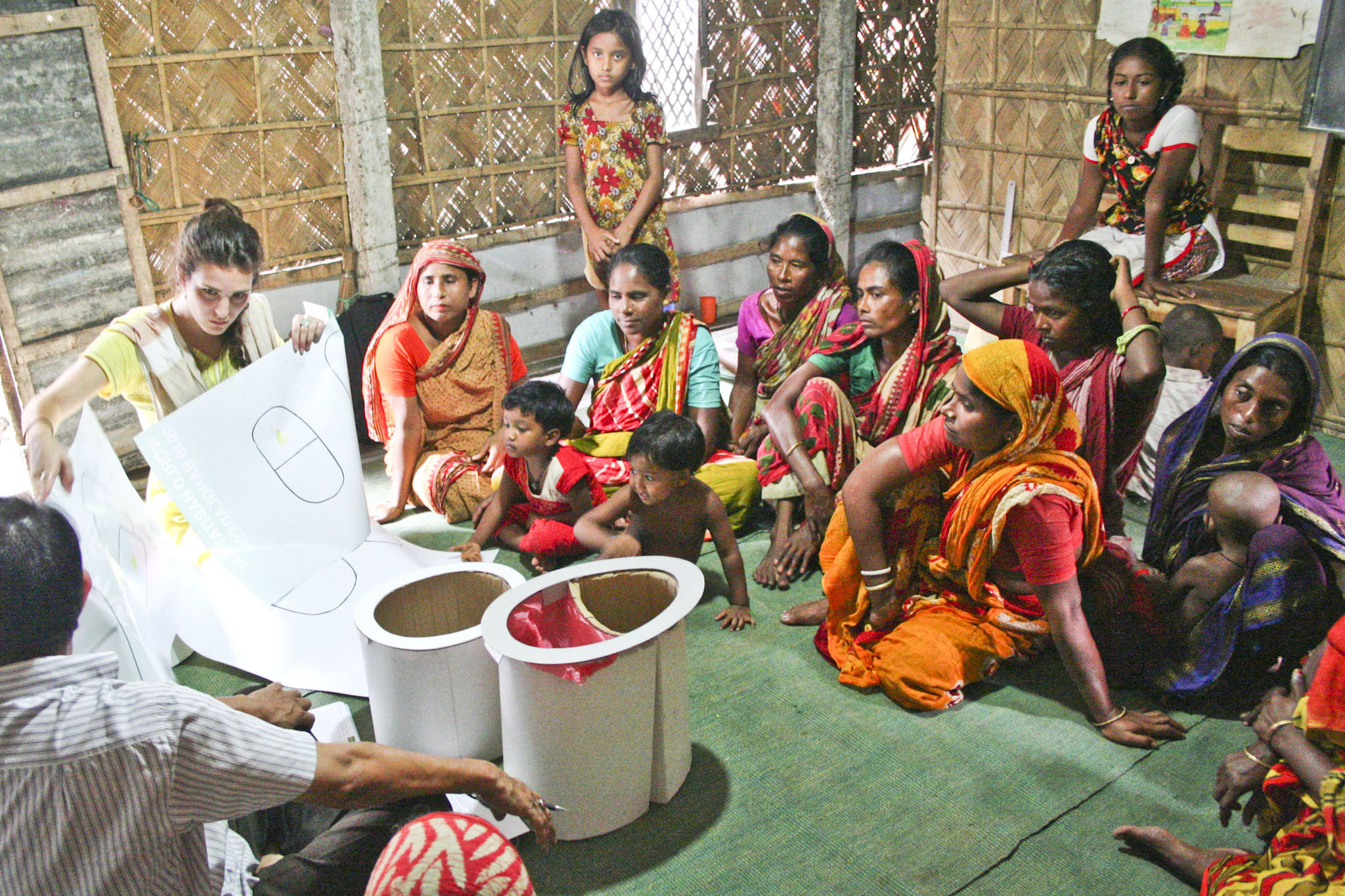 IDIN is pleased to announce its latest microgrant awards supporting innovative and scalable technologies and ventures that address development challenges such as sanitation, agriculture, hygiene, and more.
This summer's recipients were chosen from a competitive pool of 18 applicants by a panel of 15 technical and business experts.
Applications were chosen based on criteria such as the applicant's skills and experience, social impact of the project, potential for scale, marketability, and the proposed workplan.
The following are this summer's microgrant recipients:
​MoSan Toilet – Mona Mijthab (IDDS 2014, IDDS Zero Waste)*
Mona will continue development of the MoSan toilet and conduct a comprehensive pilot of her technology with an emergency relief organization.
Peanut Sheller – Stephen Mvula (IDDS 2013)*
Stephen will conduct user testing and market research for his peanut sheller, a low-cost, easy-to-use device that shells peanuts, a high-value crop with income-generating potential in Zambia.
Bobo Eco Farm – Katharina Unger (IDDS 2014)*
Katharina will develop an improved prototype of Bobo Eco Farm, low-cost, small scale farm units that transform organic waste to animal feed by utilizing black solder fly and their larvae in Uganda.
Sensen — Amit Gandhi (IDDS 2007-2012, IDDS Aarogyam)*
Amit and the Sensen team will conduct field testing of a new and improved Sensen prototype, using their low-cost Bluetooth sensor to collect & analyze data in coordination with the D-Lab research project on cookstoves in Uganda.
Manure Spreader – Frank Mollel (IDDS 2014)
With positive reviews from local farmers in Tanzania, Frank will continue to iterate on his small-scale manure spreader, followed by pilot testing and demonstration in local villages. 
Corn Shelling Machine – Geovany Moreno (IDDS 2014)
After building a pedal-powered coffee bean sheller at IDDS in Tanzania, Geovany will build a prototype using bicycle parts to help farmers in El Salvador more quickly shell their corn and to introduce the community to pedal-powered technologies.
Cookstove for Refugee Camps – Daniel Bwino Amany (Rethink Relief 2014)
Daniel and his team will further develop a cookstove they first built during Rethink Relief 2014 to incorporate a fireless cooker, which will reduce fuel use and help the technology gain acceptance among its intended users, who are primarily women in refugee camps and resettlement sites.
Bean Thresher – Lawrence Ojok (IDDS 2014)
Lawrence will modify his bean thresher prototype, which is currently hand-powered, to be engine-powered and able to fit mid-sized farmers' tractors and other machinery in Tanzania.
3D Printer from Waste – Roy Ombatti (IDDS 2013, IDDS 2014, IDDS Lahore)
Roy and his business partner, IDIN Network member Karl Heinz, will design and test 3D printers from electronic waste and 3D printing filament from PET plastic waste while developing a business model for the dissemination of the low-cost printers.
Menstrual Hygiene Training – Martin Kasompe (IDDS 2013, IDDS Maternal Health)
Martin will conduct training of trainers in Zambia, teaching women and girls how to make their menstrual pads and dryers for sale in local villages.