IDIN Awards First-Ever Picogrants to Local Innovators in Zambia
news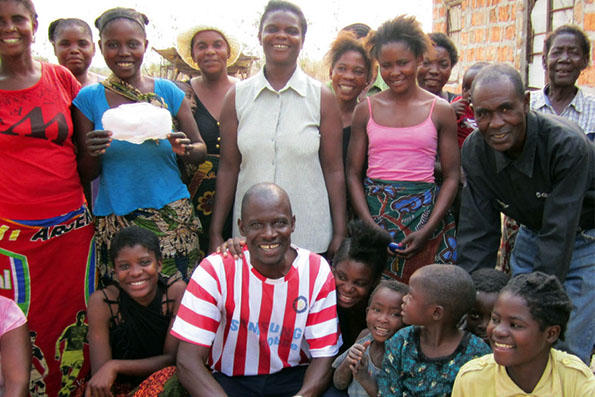 Last month, the National Technology Business Centre, an IDIN Consortium Partner, awarded its first-ever "picogrants" to community innovators in Zambia.
Picogrants, or very small grants, can range from $50-$300, and support the development of a promising technology or approach poised to make a social impact. Some picogrants support projects started at the International Development Design Summit 2013, while others were started by local innovators after the summit ended. 
"Picogrants aid innovation and invention by providing the essential small financial push to design or scale small projects and prototypes," said Sunday Silungwe, an IDIN Network member who chairs the picogrants committee in Zambia. "Picogrants can aid prototypes, trainings, and small ventures. The grants ultimately help the projects move forward."
This round of picogrants was incredibly diverse, including 12 projects addressing challenges such as menstrual hygiene, agricultural processing, waste management, soil fertility, and deforestation. 
"Most of the recipients, if not all, have very brilliant ideas," Sunday said. "However, they have close to nothing in their financial capacity to see some of their projects come to life. They are thankful for the introduction of picogrants and will work hard to produce the intended projects and innovations as promised. The grants will help them also inspire innovation, invention and self-sufficiency in enterprise."
Picogrants are currently available in Tanzania and Zambia where IDIN has a local partner. Contact Yvonne Mtumbi-Mulambwa at the National Technology Business Centre for more information about picogrants in Zambia.