IDIN Awards Eight Microgrants for Prototype and Venture Development to Tackle Development Challenges
news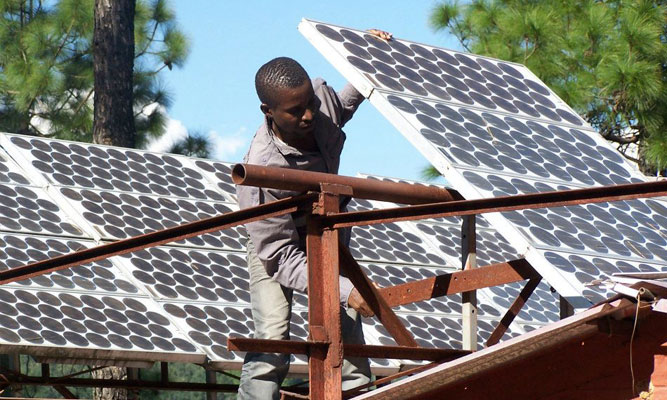 IDIN is pleased to announce its first-ever USAID-funded microgrant awards supporting innovative, scalable, and poverty-alleviating technologies and ventures that address basic social and environmental needs. Recipients were chosen from a competitive pool of 16 applicants by a panel of eight technical and business experts.
Applications were chosen based on criteria such as the applicant's skills and experience, social impact of the project, potential for scale, marketability, and the proposed workplan. The winners represent a broad range of global efforts, based in Botswana, Ghana, India, Nepal, and Zambia.
Solomon Mensah – Rural Energy Solutions (IDDS 2011)
A training program for young people to learn how to assemble, install, and maintain solar lanterns in Ghana
Heewon Lee – Protek Furnace (IDDS 2013 & 2014)
A safe, low-cost, and locally manufactured furnace for developing countries
Robert Shimaingo & Stephen Nvula – Underwater Dam-Free Turbine (IDDS 2013) An underwater turbine powering refrigerators to store fishers' daily catch in Zambia
David Salomon Saleth Rondon – Bee Pollen Dryer (IDDS 2013)
A low-cost, energy-efficient prototype for drying bee pollen
Thabiso Mashaba & Sagar Mahaptra - These Hands (IDDS 2013)
A social enterprise organization improving social welfare in Botswana and India
Dennis Chibwe – Charcoal Briquettes (IDDS 2008)
Eco-friendly charcoal briquettes created with agricultural and bio-waste in Zambia
Lucinda Kerschensteiner – Uhambo (GSSE)
An organization providing training and work opportunities for people living with disabilities in Africa
Nripal Adhikary – Weather-Resistant Bamboo Shingles (IDDS 2010)
A bamboo-sap displacement machine to create weather-resistant and eco-friendly bamboo shingles in Nepal
For more information on the next round of microgrants, contact the IDIN Microgrants Committee.