IDIN Awards 14 Microgrants to Support Innovative Technologies & Approaches
news
Friday, November 13, 2015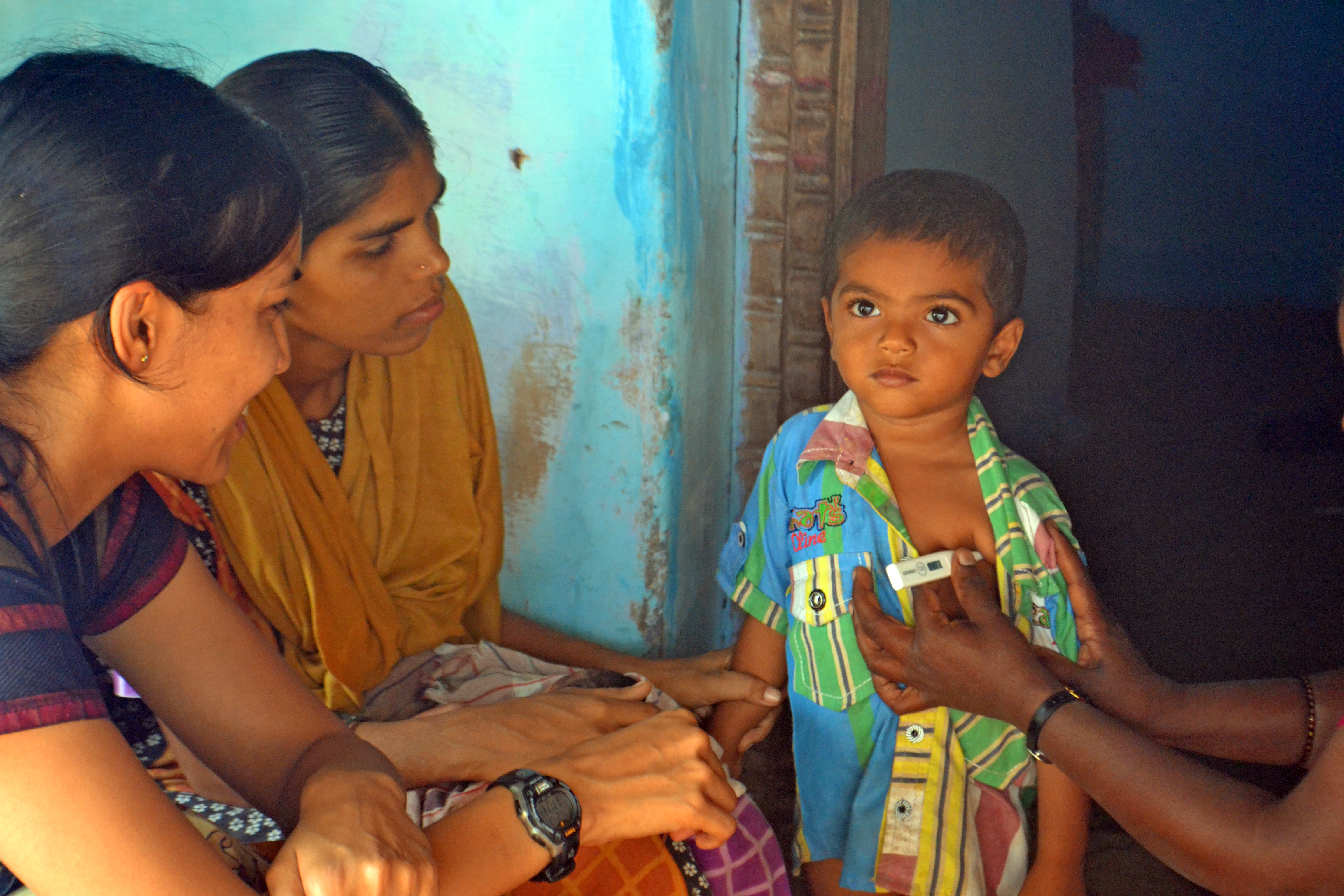 IDIN is pleased to announce its latest microgrant awards supporting innovative and scalable technologies and approaches that address important social, economic, and environmental needs.
This fall's recipients were chosen from a competitive pool of 23 applicants by a panel of 20 technical and business experts, including many from the IDIN Network.
Applications were chosen based on criteria that included the applicant's skill and experience, potential social impact of the project, scalability, marketability, and effectiveness of the proposed workplan.
This year's microgrant recipients represent 10 different countries as well as a variety of sectors including agriculture, community health, and low-cost energy solutions.
The following are this fall's microgrant recipients:
 
JustMilk Nipple Shield Delivery System — Aspen Flynn (IDDS 2014, 2015)
Aspen will use this grant to continue user acceptability studies of the JustMilk Nipple Shield Delivery System, a technology that originated at IDDS 2008. JustMilk's Nipple Shield is notable in its ability to transfer specific dosages of important drugs and nutrients to an infant during breastfeeding. This ensures both the health of the baby and encourages the healthy practice of breastfeeding.
Essmart Low-Cost Headlamp — Aron Zingman (IDDS 2010)
Aron will create a low-cost, rechargeable, and high quality headlamp to fulfill the requests of small shop owners and customers in India. An initiative of Essmart Global, the low-cost headlamp is intended to help farmers safely pick crops in the dark.   
Maka Pads — Ben Lakony (Rethink Relief 2014)
Ben will continue development of the Maka pads, which are biodegradable sanitary pads made using papyrus fiber. Maka pads serve as inexpensive alternatives to imported pads, and more importantly, are accessible and can be created by women from local communities in Uganda.
K-Prime — Conrad Tankou (IDDS 2015)
Conrad will run a pilot study for a low-cost premature baby carrier called K-Prime that permits skin-to-skin contact between a mother and her baby in Cameroon. By ensuring thermal support, K-Prime aims to reduce the risk of hypothermia in premature infants, the main cause of neonatal mortality. 
Juice Extractor — Debora Leah (IDDS 2012, 2013, 2015)
Debora will develop a low-cost machine for pulping and juicing fruit in the Brazilian Amazon. She aims to address fruit shortages during the rainy season by juicing and then freezing fruit while it is still warm, thus ensuring sustainable incomes for local communities.
Hypertension Monitoring System — Ibrahim Yikeni (IDDS 2015)
Ibrahim will develop a monitoring and engagement system for better management of hypertension in Nigeria, which will be comprised of a mobile app and wearable device. Better management and monitoring of one's blood pressure could lead to a reduction in heart attacks, strokes, and kidney failure.
Solar Lighting Education — Jen Steen (Rethink Relief 2014)
Jen will work with partners in Northern Uganda to increase access to learning and skill building opportunities in solar lighting. The project aims to enable community members to make their own lighting solutions and become entrepreneurs in their communities.
Improving Livelihoods for Obstetric Fistula Patients — Kendra Sharp (IDDS 2015)
Kendra will work with women with obstetric fistula to make soap from goat milk in Uganda. The soap will be sold to both local and international buyers, thus providing a means of self-reliance and a source of income while at the same time improving local hygienic practices. 
Matka.com — Muhammad Awais Qasim (IDDS 2015)
Muhammad will develop an online marketplace for handicrafts in Pakistan that markets and sells local artisans' products based on their needs. Acting as an intermediary, the project will receive payments on behalf of the artists, help artisans market their products, and provide an integrated system for shipment facilities.
Include — Rashna Engineer (IDDS 2015)
Rashna will develop products that foster accessibility in spaces that are not disabled-friendly in India. Include's current products include a Portable Wheelchair ramp and Tactile Signage. The grant will help Rashna to manufacture, market, and prototype Include products. 
SANIPUCP — Raul Munoz (IDDS 2014)
Raul plans to design eco-friendly dry sanitary systems in Peru to address the spread of Acute Diarrheal Diseases due to a lack of public sewage system, excrement cleanup, and toilet services. Raul will use this grant to fabricate and test the sanitary systems in his local community. 
Baby TempIt — Surya Rajan (IDDS 2015)
Surya and his team from IDDS 2015 will design an auxiliary thermometer for non-literate health workers and mothers together with Tribal Health Initiative and village health auxiliaries. Baby TempIt will be able to detect signs and symptoms of illness, including hypothermia and hyperthermia, thus reducing newborn mortality and morbidity.
Avomeru — Yesse Oljange (IDDS 2014)
Yesse will conduct avocado oil market research and build partnerships to encourage investment in avocado oil presses as part of an initiative called Avomeru in Tanzania. Avomeru aims to assist local farmers turn avocado waste into avocado oil by providing avocado oil extraction technologies and helping farmers build a network of fellow producers and consumers.  
Charcoal Briquette Enterprise — Yvonne Mtumbi (IDDS 2012)
Yvonne will develop a charcoal briquette enterprise that works together with local women in Mokunto, Zambia to utilize agricultural waste in briquette production. Using alternative fuels from agricultural waste and a participatory model of production, Yvonne will both increase opportunities for women in Mokunto and decrease deforestation due to charcoal production.
The next round of IDIN microgrants is planned for Spring 2016. For more information, please contact IDIN Network Coordinator Jona Repishti.