IDIN Awards 11 Microgrants to Support Prototypes and Ventures Worldwide
news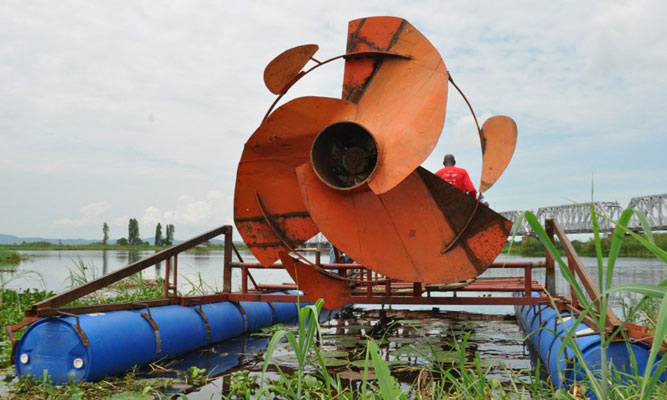 IDIN is pleased to announce its latest microgrant awards supporting innovative, scalable, and poverty-alleviating technologies and ventures that address basic social and environmental needs. This spring's recipients were chosen from a competitive pool of 27 applicants by a panel of 14 technical and business experts.
Applications were chosen based on criteria such as the applicant's skills and experience, social impact of the project, potential for scale, marketability, and the proposed workplan. The winners represent a broad range of global efforts, based in India, Kenya, Nicaragua, South Africa, the US, and Zambia.
 
Carl Jensen – Zasaka, Chitambala Partnership (IDDS 2013 & 2014)
Grain and maize storage technologies to eliminate post-harvest loss in rural Zambia
 
Amit Gandhi – Sensen (IDDS 2007-2012)
A low-cost Bluetooth sensor to collect & analyze data in developing countries
 
Heewon Lee – Wesource Map (IDDS 2013 & 2014)
 An app-integrated platform to develop effective, sustainable design solutions in developing countries
 
Jordan Blekking – The Northwestern Bicycle Plow (IDDS 2013)
A low-cost pedal power bike plow for small-scale farmers in rural Zambia
 
Lucinda Kerschensteiner – Ndinogona, Uhambo (GSSE)
Intervention tools & activities for young adults with disabilities in South Africa
 
Julio Lavalle – PoupaCerto (IDDS 2012, 2013 & 2014)
An SMS platform for low-income households to track & accomplish financial goals in Brazil
 
Robert Shimaingo – Underwater Dam-Free Turbine (IDDS 2013)
An underwater turbine powering refrigerators to store fishers' daily catch in Zambia
 
Laban Nshimbi – Kamabuta Designing & Recycling Enterprises (IDDS 2013)
Training communities in rural Zambia in tetra-pack recycling for waste management
 
Nicola Greene – SANIWOOD (IDDS 2012)
A sanitation and menstrual hygiene distribution and training service in rural India
 
Aaron Sebesta – Growing Capital (GSSE)
A short-term lease-to-purchase model to increase access to equipment for rural farmers in Nicaragua
 
Michael Wekesa – Reducing Building/Industry Energy Cost (GSSE-affiliate)
Assisting Kenyan businesses in conducting energy audits to achieve energy savings with minimum investment
 
The next round of IDIN microgrants will be awarded in Fall 2014. For more information, contact the IDIN Microgrants Committee.