IDIN Awards 10 Microgrants to Support Innovative Technologies & Approaches
news
Thursday, September 1, 2016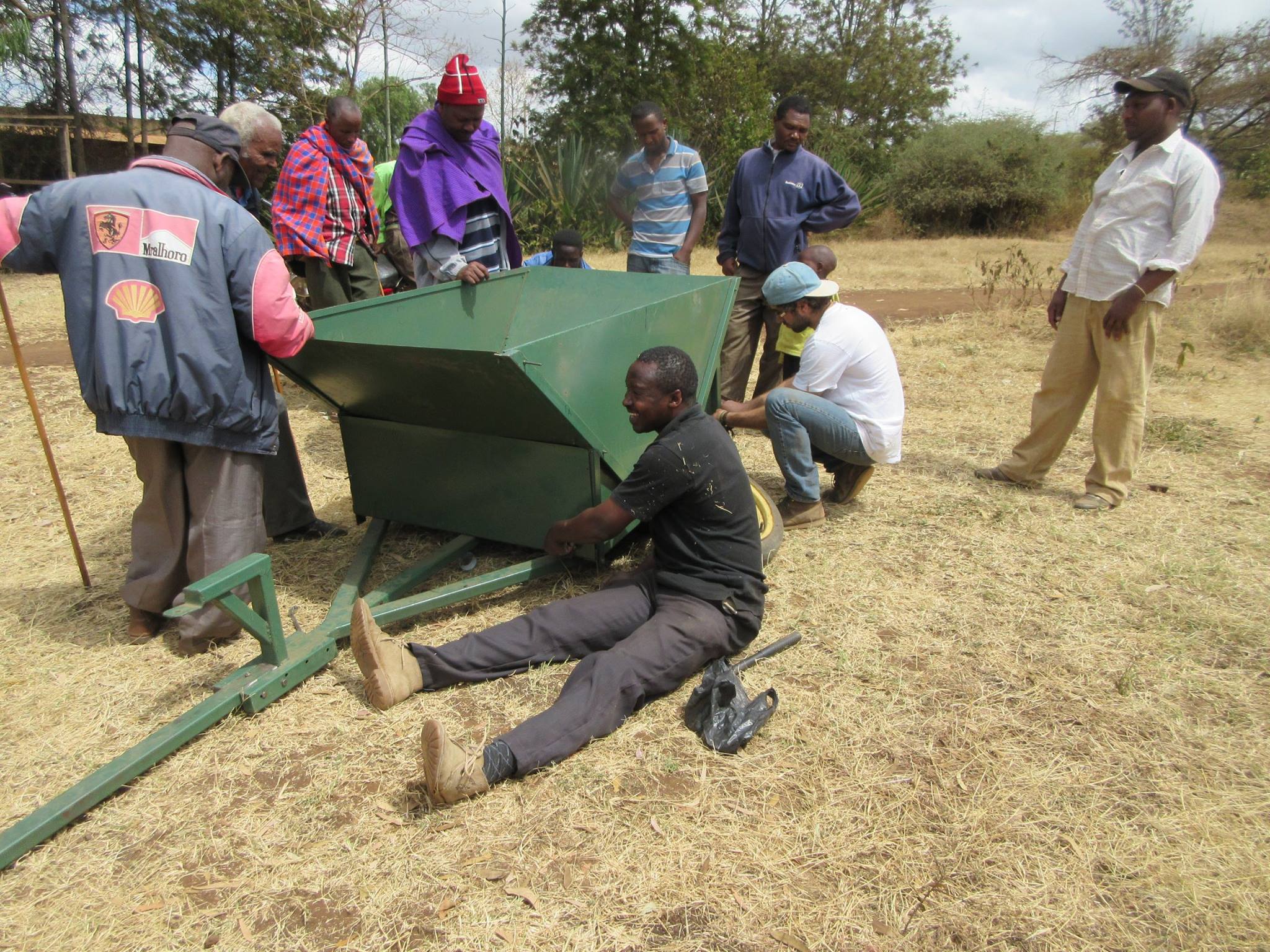 IDIN is pleased to announce its latest microgrant awards supporting innovative and scalable technologies and approaches that address social, economic, and environmental needs.
This summer's recipients were chosen from a competitive pool of 18 applicants by a panel of technical and business experts, including many from the IDIN Network.
Applications were chosen based on criteria including the applicant's skill and experience, potential social impact of the project, scalability, marketability, and feasability of the proposed workplan and budget.
This year's microgrant recipients represent seven different countries as well as a variety of sectors including agriculture, energy, waste, education, and environment. More than 60 percent of the projects are being incubated at an IDIN-supported innovation center, and around one-third of the projects began at a design summit. Collectively, the recipients' top four goals include building an improved prototype, conducting field trials and gathering user feedback, conducting market research, and incorporating or registering their business. 
The following are the newest microgrant recipients:
Manure Spreader — Frank Mollel (IDDS 2014)
As demand for Frank's manure spreader grows among local farmers, he will use this microgrant to increase production, collect feedback from users, and generate sales. This technology fills a gap in the market. Small-scale farmers in Arusha, Tanzania often spread manure by hand and are not able to afford more mechanized equipment like tractors. Frank's manure spreader is a simple cart that can be pulled by donkey, oxen, or a motorbike, and is sold either as a complete machine or a simple kit that can be use to convert as existing cart into a manure spreader. Both versions of the cart are made with locally available materials. 
Bean Thresher — Lawrence Ojok (IDDS 2014) 
In Arusha, Tanzania, Lawrence will use this microgrant to make a final iteration on his bean threshing prototype, a machine that helps farmers thresh, winnow, and filter their seeds from chaff. The machine will be run by an electric motor, and includes a threshing rotor and tray, a blowing fan and filter, and two wheels for portability. As Lawrence completes his final prototype, he also plans to conduct user testing and to begin to generate sales through the annual Nane Nane Agricultural Fair in Arusha, Tanzania.
I-Esteem Eco-Briquette — Yvonne Mtumbi (IDDS 2012, IDDS 2013) 
In her home village of Sinda Eastern Province of Zambia, Yvonne will use this microgrant to establish her brand and begin producing briquettes at a commercial level for local clients including restaurants and a school. Yvonne's briquettes are made from plentiful agricultural waste, something new to the Sinda Eastern Province where there is currently a shortage of charcoal. Yvonne's approach could help meet that need while introducing a more environmentally-friendly product onto the local market. In addition, Yvonne is training local women and young people to collect and char their own agricultural waste, which then can be sold to I-Esteem Eco-Briquette and other similar organizations.
African Born 3-D Printing — Roy Ombatti (IDDS 2013, IDDS 2014, IDDS 2016) 
In Nairobi, Kenya, African Born 3-D Printing partners Roy Ombatti and Karl Heinz Tondo will use their microgrant to develop curriculum to be used for 3-D printing in local schools and to develop a roll-out plan for their 3-D printing for education initiative. Over the past several months, Roy and Karl have continued to refine their 3-D printer made from electronic waste, and as the printer nears completion, are looking at creative ways to get their printers into schools around Nairobi, where there is a strong need for hands-on, practical education. 
Low-Cost Robots for Education — Jorge Appiah (IDDS 2013) 
In Kumasi, Ghana, Jorge will use this microgrant to develop a DIY kit for making low-cost robots out of wood and microcontrollers that can be used as an educational tool for students interested in learning about robotics, programming and problem solving. Additionally, Jorge and his team will deliver trainings to local teachers on how they incorporate the kits into their curriculum to bring hands-on, practical education into the classroom.  
Automatic Larvicide Dispenser — Paul Chang (IDDS 2015) 
Paul and his team first ideated their automatic larvicide dispenser at a Zika Hack-a-thon hosted by Massachusetts General Hospital's Consortium of Affordable Medical Technologies. The device is designed to resolve the difficulties and inefficiency of current manual larvicide distribution methods for community or household water tanks, particularly in Latin America where controlling mosquito populations is critical given the recent outbreak of Zika virus. Paul and his team will use their microgrant to move from a functional, "looks-like" prototype to an alpha prototype with in-house testing. 
Underwater Dam-Free Turbine — Robert Shimaingo (IDDS 2013)
In Kafue, Zambia, Robert and his team will put the finishing touches on the underwater dam-free turbine prototype, and will use this microgrant to put up a power line that will connect the village—currently living off the grid—to electricity. Additionally, Robert plans to train community members on how to maintain and take care of the turbine. 
Classroom Engagement App — Muhammad Zahid Iqbal (IDDS 2016)
In Pakistan, Muhammad will use his microgrant to develop, test, and implement an Android app for teachers that can be used to prepare customized quizzes, track student progress, and manage groups of students who need extra attention. The long-term goal of the application is to increase classroom engagement and save teachers time.
Global Hands Block Printing — Abhinav Dey  (IDDS 2015) 
In Bangalore, India, Abhinav will use his microgrant to design and develop an assistive block printing product for use by amateur or unskilled block printing artisans with upper limb disabilities. Long-term, Abhinav hopes that Global Hands Block Printing will be able to provide new job opportunities for the physically disabled, who often struggle to find sustainable income. 
Peanut Sheller — Stephen Mvula (IDDS 2013)
In Kafue, Zambia, Stephen will use his microgrant funding to design and develop a working jig that will speed up the production process of his peanut sheller prototype. Additionally, Stephen will conduct a workshop to train welders and fabricators in producing the peanut sheller. Both of these activities will support Stephen to move his product to market. 
The next round of IDIN microgrants is planned for Fall 2016. For more information, please contact Global Network Manager Jona Repishti.