IDIN Announces First Class of Workshop and Training Grantees
news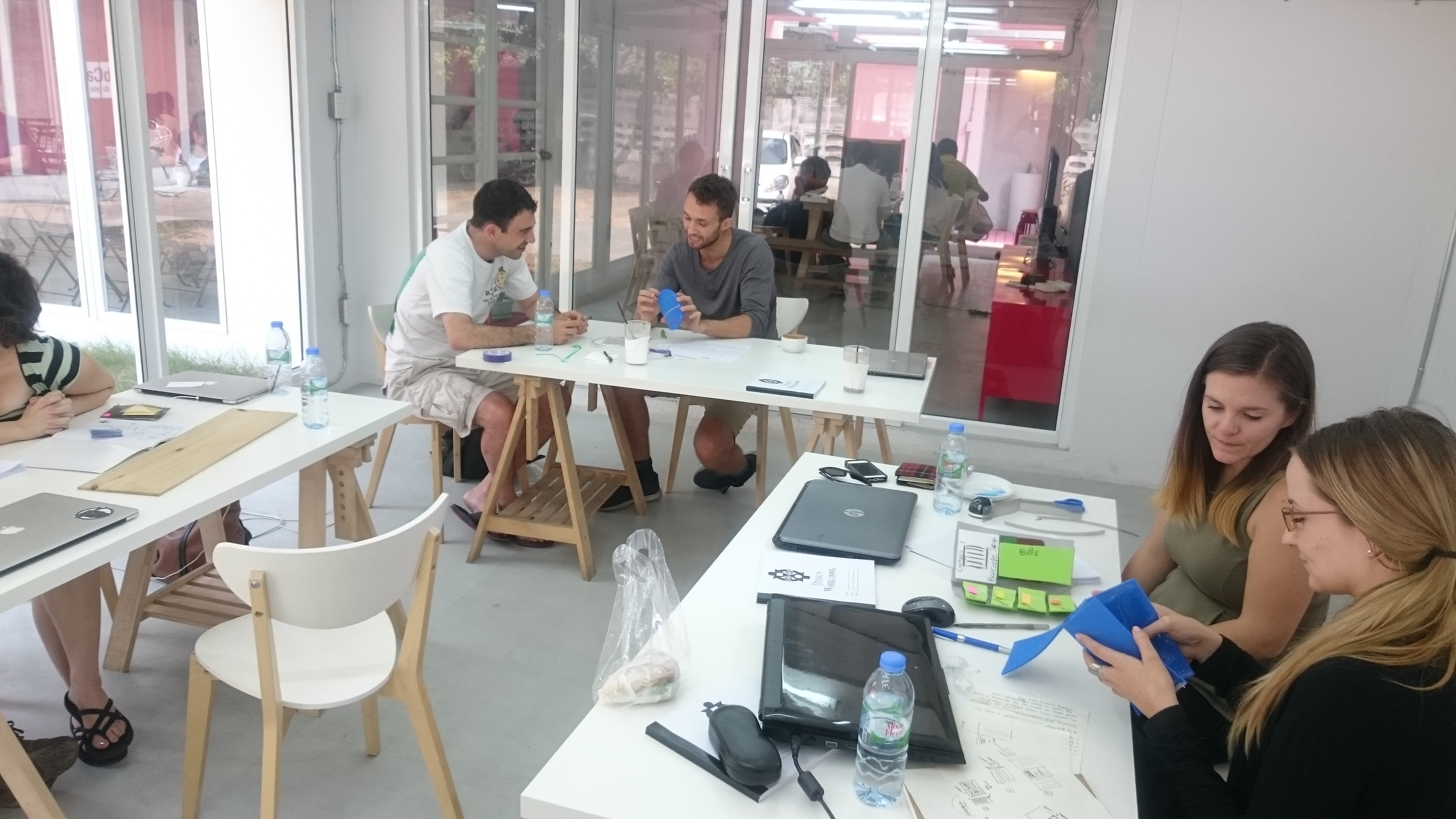 From Guatemala and Kenya to Pakistan and Peru, we are excited to partner with IDIN Network members who want teach what they have learned about design, co-creation, and development in their local communities.
Our first class of nine grant recipients will host 17 workshops or trainings that tackle development themes such as water shortage, menstrual hygiene, and clean energy, while teaching hands-on shop skills, 3-D printing, the design process, and rapid iteration methods.
Along the way, they will be sharing their experiences to help create a roadmap for others who want to follow this path. IDIN will work with the grantees to assess challenges, explore new curriculum delivery models, and deepen their impact. We hope that this program will help us develop new paths for scale by expanding IDIN's reach to find, engage, and effectively support the next generation of innovators. 
You can learn more about the grantees and their workshops below: 
Esham Gulmit — Gilgitbalistan, Pakistan

Eshan Gulmit will conduct a four-day information communications technology (ICT) event in Gilgitbalistan that will introduce participants to ICT-based solutions for regional challenges, co-creation, and the design process. 

Hermes Huang — Bangkok, Thailand

Hermes Huang will conduct two day-long trainings that will focus on skill-building of specific tools that can be used in the design process and integrating scientific lab equipment within an existing workspace. 

Jahve Messco and Julio Lavalle  — Quebrada Verde, Perú

Jahve Messco and Julio Lavalle will hold a Creative Capacity Building (CCB) training to introduce the concept of co-creation through four hands-on skill builder activities. Participants will make a phone charger, an LED lantern, a charcoal press, and bicycle-powered juice blenders.

Jessica Nomesqui and Juan David Reina — Bogotá, Colombia

Together with the Taller de via Foundation, Jessica Nomesqui and Juan David Reina will facilitate a Creative Capacity Building (CCB) training for community members who have been affected by violence to be empowered to innovate and create for themselves.  

Marian Muthui  — Nairobi, Kenya

Marian Muthui will hold two day-long trainings in two Nairobi high schools to teach students about the design process and encourage them to be innovators and changemakers in their own communities.

Miniver Chalwe — Lusaka, Zambia

Miniver Chalwe will design educational trainings for women who are currently having their first experiences with menstruation, thus empowering participants to design and create re-usable pads and other products.

Omar Crespo — Guatemala City, Guatemala

Omar Crespo will conduct a workshop that includes two kits, one called "Design Process Basic Learning Kit" that introduces the basic principles of design and the "Cookstove Design Kit" that allows participants to build their own ideal cookstove.

Orlando Díaz Pérez  — Anolaima, Colombia

Orlando Díaz Pérez will facilitate a CCB training for farmers from the Revetones community in Anolaima to learn the design process and co-create their own solutions to agricultural water shortage problems facing their community. 

Roy Ombatti — Nairobi, Kenya

Roy Ombatti will design a training that utilizes 3D printing to rapidly prototype and test ideas for solutions to certain problems facing development.

Victor Augustine Nyang'a — Dar es Salaam, Tanzania

Victor Nyang'a will facilitate a series of three-day trainings on problem solving, solution creation, and product development, that all aim to teach the design process to designers and entrepreneurs in Dar es Salaam.​