IDIN Announces 2015 Summer Research Fellows
news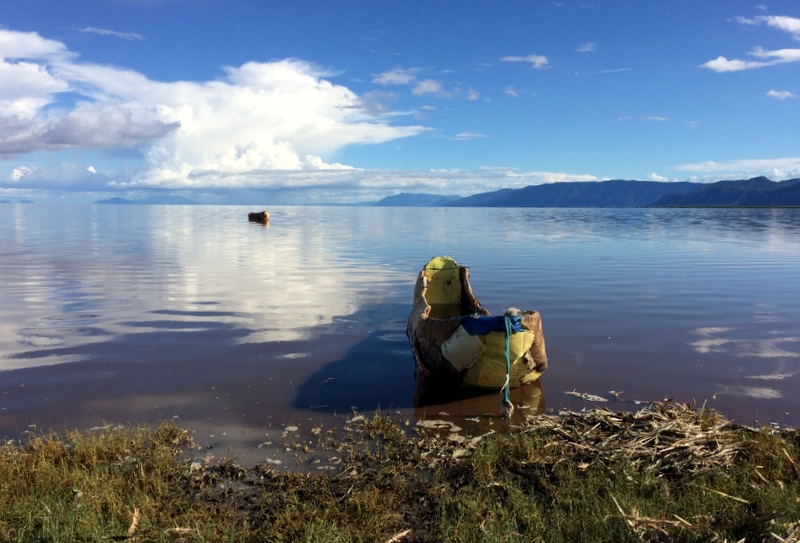 The IDIN Research Program has selected six outstanding students—three graduate, three undergraduate—as the inaugural cohort of IDIN Summer Research Fellows. Fellows will conduct original, self-designed field research related to identifying local innovation, learning from local innovators, and assessing the community impacts of specific local innovations in rural and urban communities in Ghana, Indonesia, Malaysia, Myanmar, Nepal, and Pakistan.
Recognizing the interdisciplinary nature of innovation studies in the development context, fellows are pursuing their degrees in diverse fields including Natural Resource Management, Planning, and Policy; Development Economics and Impact Evaluation; Linguistics; Political Science; Urban Planning; International Development; and Mechanical Engineering. The field research supported through this fellowship will inform two undergraduate theses, a Masters thesis, a doctoral dissertation, and ongoing research studies currently being conducted by IDIN's research team.
In alignment with IDIN's research focus on community-based innovations that improve local livelihoods and wellbeing, fellows are researching local innovation in the contexts of collaborative ecosystems management, disaster response and recovery, household waste management, agricultural waste-to-energy production, and local enterprise development. You can learn more about each of their projects below and read their bios and related research work on the IDIN Research page.
IDIN Summer Research Fellows
 
Kelly Heber Dunning — Malaysia and Indonesia
PhD candidate in Natural Resource Management, Planning, and Policy at the Department of Urban Studies at Planning (DUSP), MIT
Kelly is researching innovative community-based approaches to coral reef management in Malaysian and Indonesian communities that depend on reefs for livelihoods and tourism. She is exploring what management techniques and institutions benefit the ecosystem, the local people, and the economic opportunities for natural resource users in these contexts. Her research advisor is MIT Professor Larry Susskind and her local research partner is Professor Mohd Hamdan, head of the MIT-UTM Sustainable Cities program at the University of Technology Malaysia (UTM).
 
Rida Qadri — Pakistan
Master of City Planning candidate in the International Development Group at Department of Urban Studies and Planning, MIT
Rida will be traveling to rural Punjab, Pakistan to assess the community-level impacts of an agricultural waste-to-energy project in Kasur, a rural farming community outside of Lahore. She is interested in understanding the benefits to local farmers and the community of an innovative project to source crop residue from local wheat farmers to generate sustainable bio-mass energy to power a paper plant created by a local enterprise. Her research advisor is MIT Professor Balakrishnan Rajagopal and her local research partner is the local enterprise that has created the project.
 
Shweta Rajbhandari — Nepal
Master of Arts in Law and Diplomacy candidate focused on Development Economics and Impact Evaluation at the Fletcher School of Law and Diplomacy, Tufts University
Shweta will be traveling to her home country of Nepal to research examples of local innovation and creative problem solving in response to the series of recent and devastating earthquakes that have struck Nepal. Working in the worst-hit villages near the earthquake's epicenter, Shweta's research will be exploring innovative responses from the state, donor agencies and NGOs, as well as creative and effective innovations from the local communities themselves as they aim to empower themselves to recover from the devastation around them. Her research is advised by Professor Jenny Aker at the Fletcher School and she will be working in close collaboration with local volunteer response teams as she engages in both research and direct action to contribute to recovery.
 
Reese Caliman — Myanmar
Undergraduate majoring in Linguistics, MIT
Reese Caliman will be exploring local innovation in waste management practices in a semi-rural community in Myanmar that has been heavily impacted by non biodegradable household and business waste as its economy has opened to Western consumer products after fifty years of a closed economy and society. Reese has conducted four prior trips to this community and will be engaging local youth in her research as part of leadership and waste management trainings that she will be conducting with a team of nine other students and volunteers who form a part of Waste-Free Myanmar, an organization she founded in Kyaukme, Myanmar in 2014. Her research mentor is D-Lab Instructor Pedro Reynolds-Cuellar and her local partner is the Crown English Learning Center.
 
Grace Connors and Jessie Press Williams — Ghana
Undergraduates majoring in Mechanical Engineering, MIT
Grace and Jessie will be jointly researching examples of local innovation and interviewing local innovators and entrepreneurs in Accra, Kumasi, and Tamale, Ghana. They are interested in identifying examples of local innovation in both urban and rural contexts in Ghana and in gaining insights into the conditions and factors that enable local innovators and local innovation processes. They are particularly interested in understanding what role prior educational and employment background plays in the stories of successful local innovators. Their research supervisor is MIT Senior Lecturer Susan Murcott and their local partner is MoringaConnect.
More information, including backgrounds of the Research Fellows and the current areas of focus for IDIN's Research Program can be found here.