IDIN-Affiliated Social Enterprise ayzh to Develop Healthy Newborn Kit in Support of United Nations Strategy for Maternal and Child Health
news
Thursday, August 14, 2014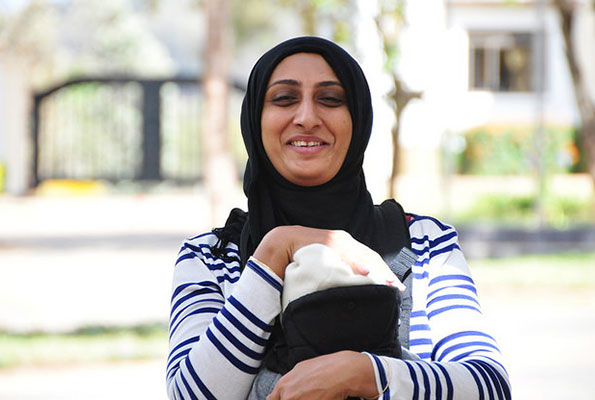 IDIN-affiliated social venture ayzh has been selected to help advance the United Nations' Global Strategy for Women's and Children's Health, approved by the World Health Assembly this spring.
Just one of 17 social ventures selected from the private sector to support the strategy, ayzh will leverage its strength and reputation as an innovative developer of health and livelihood solutions for women in resource-poor settings, to develop a product focused on newborn health.
The first product developed by ayzh was the two-dollar Clean Birth Kit in a Purse, which has been used in countries including Afghanistan, Ghana, Haiti, Honduras, India, Kenya, Malawi, Tanzania, and Uganda. So far, ayzh estimates that it has supported over 120,000 mothers and newborns in its work to provide access to sanitary births worldwide.
Now, building on the success of the Clean Birth Kit, ayzh will develop a Healthy Newborn Kit, intended to be an affordable, innovative, and culturally appropriate set of tools for women giving birth in resource-poor countries. The kit will include the simple tools recommended by the World Health Organization to reduce the incidence of infection at the time of birth, and to provide thermal care and early feeding support. This year, ayzh will pilot 1,000 kits before developing a final prototype for commercial launch.
In addition to designing and producing Healthy Newborn Kits, azyh will support the UN's global strategy by offering educational SMS message to healthcare workers caring for women who pregnant.
"We are very proud to take part in this movement," said ayzh co-founder and CEO Zubaida Bai. "The work of the Partnership for Maternal, Newborn, and Child Health is aligned with our vision for women's and newborn health and the growth of those opportunities."
Zubaida founded ayzh with her husband Habib Anwar and is currently participating in the MIT D-Lab Scale-Ups fellowship program for social entrepreneurs. But her and Habib's association with D-Lab stretches backs to 2007 when they participated for the first time in the International Development Design Summit (IDDS). As IDDS alumni, Zubaida and Habib are active members of the IDIN Network of more than 400 inventors, innovators, and social entrepreneurs around the world. 
You can read more about Zubaida's work with ayzh in this recent blog on the Wall Street Journal's Live Mint. 
Zubaida is one of hundreds of incredible IDIN Network members around the world. Read more about innovators like Zubaida here.