IDDS Cookstoves Participant Applications are Now Open!
news
Tuesday, October 27, 2015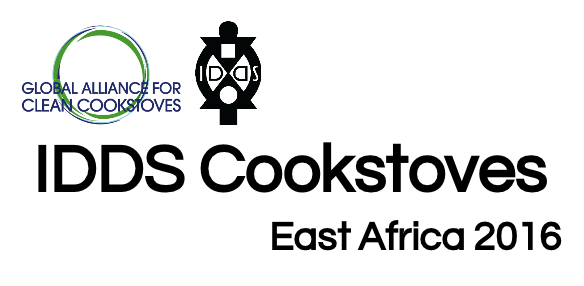 What is IDDS?
The International Development Design Summit (IDDS) is an intense, hands-on design experience that brings together people from all walks of life to co-create low cost technologies that improve the livelihoods of people living in poverty.  IDDS is part of the International Development Innovation Network (IDIN) program, an effort funded by USAID's U.S. Global Development Lab.  The IDIN program is led by MIT, but includes other academic, institutional, and innovation center partners in the US, Brazil, Ghana, Zambia, Tanzania, Uganda, and Singapore, as well as over 600 former IDDS participants living and working across the globe.  IDDS is a collaborative effort organized by local organizers and other IDIN members.  Read more about IDDS and IDIN here.
What is IDDS Cookstoves?
IDDS Cookstoves is a three-week themed summit focused on learning the co-creative design process and improving cookstove designs based on finding from new research and user experience.  It will be hosted in Kampla, Uganda from August 1 - August 19, 2016, with the Global Alliance for Clean Cookstoves, Centre for Research in Energy and Energy Conservation, and Centre for Integrated Research and Community Development Uganda.  It will bring together 10 participants from Uganda alongside 20 other participants from around East Africa to focus on co-creating improved cookstove technologies and solutions. Read more about IDDS Cookstoves here.

What would a participant do at IDDS Cookstoves?
We will start IDDS Cookstoves by building off the motivation that brings people to the clean cooking sector – to improve health, environment, and livelihoods. Our goal is also to strengthen this motivation by focusing on the importance of performance, usability, and affordability to inspire participants to innovate further and improve their products. The design work will have a strong research and development foundation that is also integrated with the day-to-day realities of producing and selling stoves. Participants will also learn from previous user studies while also engaging directly with the stove users through interviews, focus groups, and stove demonstrations. The IDDS schedule will also be strengthened with training modules from other programs that are focused on gender, fuels, and testing. The activities will include:
Classroom sessions for background on the stove sector, evaluation methods, case studies;
Mini-design exercises to illustrate design concepts and get participants warmed up to be creative;
Practical design improvement sessions to develop ideas based on input from local community;
Engagement with local community;
Evaluation of performance and with users through laboratory and field testing; and
Community building sessions centered around using stoves, cooking and sharing meals to emphasize the theme of the workshop and increase collaboration
What would a participant do after IDDS Cookstoves?
After IDDS, each participant becomes a member of the larger International Development Innovation Network (IDIN) with over 600 other IDDS alumni from all over the globe. Through IDIN, alumni have access to a variety of resources and opportunities to support their project they started at IDDS and/or other innovative ideas they develop after IDDS.  During the summit, we have specific sessions that orient participants to what it means to be a part of the network, how to stay connected, and what opportunities and resources are available (for you, your project, and/or the community you worked with).  IDDS Cookstoves participants will also be eligible to apply for further funding from the Global Alliance for Clean Cookstoves to continue piloting the innovations, bring them to the market, and scale them up.

What types of participants are you looking for?
For IDDS Cookstoves we are looking to bring together a diverse mix of 30 participants who:
Have experience or backgrounds in: using traditional stoves, open fires, or any improved cookstove designs; manufacturing cookstoves and fuels; designing or testing cookstoves and fuels; design or testing cookstoves and fuels; selling cookstoves and fules; and/or designing in other areas
Have a strong likelihood to continue working on their project and/or another IDIN activity after the summit
Are excellent team players
Enjoy problem solving
Share in the IDDS Spirit (hands-on, open-minded, diverse, resourceful, empathetic, and resilient)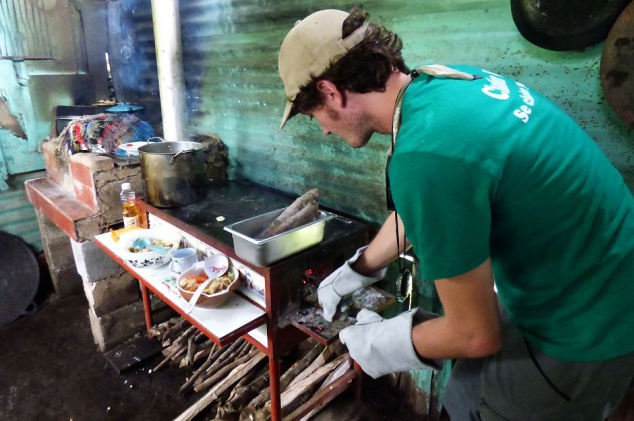 Are there any eligibility criteria?
Yes, in order to be considered for IDDS Cookstoves in Uganda, all applicants must:
Complete the application on time – no late or incomplete applications will be reviewed.
Be at least 18 years of age to apply.
Be able to attend the entire summit.
Be able to speak English.
How much does it cost to participate in IDDS Cookstoves?
The cost of participation is $600 USD per person plus other personal expenses such as travel, visa, passport, vaccinations, and other incidentals.
The organizing committee does everything it can to keep costs as low as possible. However, there are room and board costs as well as transport costs.  The following are the expenses associated with participation in IDDS Cookstoves in Kampala, Uganda.  All costs are in USD.
| | |
| --- | --- |
| Item | Amount (in USD) |
| Subsidized room and board* | 600 USD |
| Transport (Airfare or bus fare) | Varies per participant - depending on where you are coming from. You can view sample airfares and purchase tickets at websites like www.kayak.com. |
| Passport | Varies per participant - If you do not have a passport, you will need to acquire one to travel to Uganda. The cost of the passport will depend on your country of citizenship. Please see your local consulate. |
| Visa – single entry | Participants from E. Africa do not need visas.   |
| Vaccinations, Medications, and Other Incidentals (such as phone, airtime, etc.) | Varies per participant.  Check with your local health provider for recommendations on malaria prophylaxis.   |
| Total | ~ 1000 USD, depending on your transport, passport, visa, and vaccination costs |
        [1] This covers all meals, housing, and basic health insurance from arrival on August 1 to departure on August 20.
We do not want cost to be a barrier to anyone who wants to apply or participate in IDDS.  We recommend that if you would like to participate, but cannot afford it, that you try fundraising the costs.  We have created an online resource to guide you here: IDDS Tips for Fundraising.  For those who are in greatest need, there is a small pool of funds available for partial scholarships. Financial assistance applications will be sent to applicants upon their acceptance to the program.
When and how can I apply?
Applications are now open!  If you are interested to participate in IDDS Cookstoves, please complete the application here by December 9, 2015 at 5pm EST.  While we prefer that you submit your application through our online platform or have someone help you to do so, if you are in an area with low internet access, you can write in the answers and mail to the address below by November 30:
IDDS Cookstoves
c/o Sher Vogel at MIT D-Lab
MIT Building N51
265 Massachusetts Ave.
Cambridge, MA 02139
USA
Any incomplete applications or applications received after 5pm EST will not be considered. 
If you have any questions or technical difficulties, please email idds.cookstoves@mit.edu.