Bridging the Gap Between Short-Term Humanitarian Relief and Long-Term Development
news
Tuesday, December 2, 2014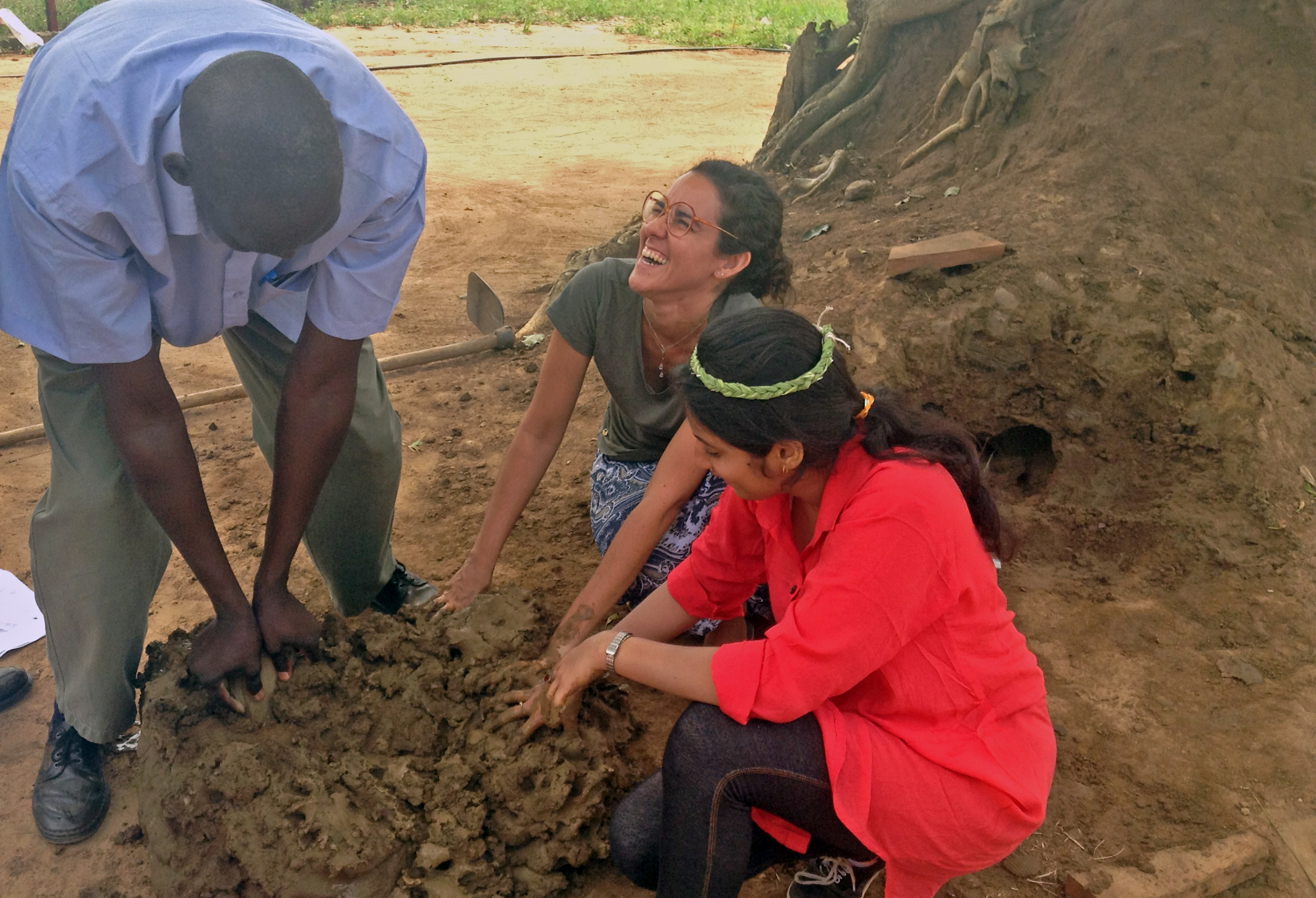 This piece is cross-posted from its original publication on MIT News.
Imagine if, instead of delivering aid to refugees in post-conflict zones like northern Uganda, development professionals worked hand-in-hand with refugees to create simple technologies to support healthy, safe, and more productive lives in resettlement areas.
That was exactly the approach at this year's Rethink Relief design summit, supported in part by the International Development Innovation Network (IDIN) headquartered at MIT D-Lab.
Rethink Relief, which took place from Nov. 9-20, brought together 33 participants from 16 countries in Pader, Uganda, to identify challenges and develop solutions that bridge the gap between short-term humanitarian relief and long-term sustainable development.
Five small teams worked together to design innovative technologies and processes to address agriculture, cooking, health, lighting, and water challenges which could both make life easier in the camps and could ease the transition from relief camps to resettlement in northern Uganda and Sudan, as well as to humanitarian situations in other parts of the world.
Holding Rethink Relief in Pader allowed for the unique participation of Ugandans who had lived in displaced camps during the civil war, as well as of South Sudanese refugees currently living in camps in northern Uganda.
"The opportunity to involve individuals with first-hand knowledge of the difficulties and constraints of living in refugee camps brought a richness to the design teams that was remarkable," said Rethink Relief organizer Martha Thompson.
In each team, participants were able to provide invaluable insights on why certain technologies might be accepted or rejected, and what gaps existed that could be filled.
For example, the cooking team wanted to reduce the risks that women in camps face when going out to collect firewood by decreasing the amount of fuel needed for cooking. Many energy-saving cookers have been introduced, but few have been accepted. The refugee and community participants explained that women often rejected cooking devices that looked different from traditional stoves.
The team designed a familiar-looking mud Lorena stove that had an insulated, fireless cooker incorporated into it. The initial reactions to the design were very positive, and the local members of the team plan on building full-sized prototypes to test at their homes.
Another team created a "Make Your Own Light" kit that was designed to teach people how to design their own lights and help them set up small-light production enterprises. The packing container folds out into a workbench for teaching and creating basic electronics, and the skills learned through the kits could provide employment opportunities both during and after relief situations.
Other teams developed a method for keeping medical records safe during and after a refugee camp experience, techniques for rainwater harvesting, and new approaches to farming with limited space and resources.
"Although Rethink Relief has been organized twice before, this year's Rethink Relief was particularly unique in that it was the first time the organizing team has held its summit in a post-conflict area," commented IDIN summits coordinator Sher Vogel, who oversees and supports a variety of IDIN summit organizing groups worldwide.
This year's Rethink Relief was organized in partnership with Caritas Gulu Archdiocese in Pader. The summit benefitted from Caritas' extensive experience providing services to nearby communities, many of which were devastated by Uganda's civil war that came to a close in 2008.
Caritas runs the IDIN-supported Pader Tet Center, a local innovation center, which provided a venue for participants to design and develop their prototypes during Rethink Relief, and will continue to support development after the summit has come to an end.
Now, at the close of the summit, IDIN welcomes this year's Rethink Relief participants into its network of more than 450 innovators from around the world. IDIN provides funding, mentorship, training, and more to help its innovators move their projects forward after a summit has ended.
Rethink Relief is a multi-disciplinary design summit that brings together diverse innovators to create technologies for humanitarian relief. Rethink Relief 2014 was organized by MIT D-Lab and Caritas Gulu.