Announcing Our 2016 International Development Design Summits
news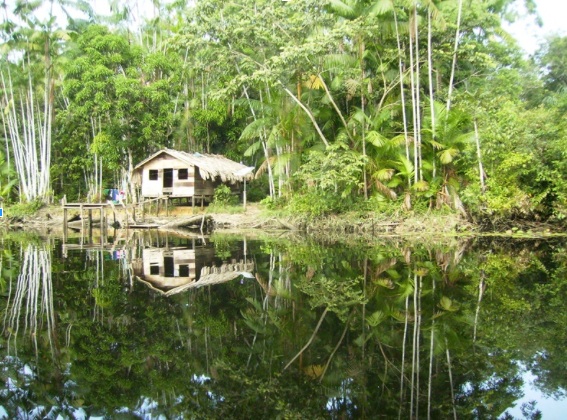 IDIN is delighted to announce the International Development Design Summits planned to take place in 2016. In the coming weeks, we'll share more information on organizer and participant applications.
IDDS ICT — Lahore, Pakistan
January 8 – January 22, 2016  
Next year, one IDDS will move into an exciting new direction: the world of information and communication technologies (ICT). Instead of focusing on a particular theme, IDDS ICT will focus on a particular technology. Development tools have matured to a point that non-technologists can also help create ICT-based technologies that can be readily scaled to thousands—if not millions—of people.
At IDDS ICT, participants will use digital prototyping tools to create prototypes of technologies that enable people and improve service delivery in a wide range of sectors including health and education. The challenges IDDS ICT addresses will be sourced directly from communities that the summit's leading partner, Innovations Poverty Lab, currently works with.
Partners: Innovations Poverty Action Lab at Information Technology University
Contact: Mustafa Nasseem
IDDS Amazon — Para, Brazil
July 4 – July 17, 2016
IDDS Amazon will bring together about 40 participants from diverse backgrounds to co-create development solutions with "ribeirinhos," fishing and farming communities who live along the banks of the Amazon River in northern Brazil.
Participants will work closely with local community members to learn how they live, seeking to understand the challenges these communities face. Five teams will be formed to operate temporary workshops, or "laboratorios," which will serve as collaborative spaces to co-create innovative solutions to development challenges related to water, food, energy, construction, and one open call topic.
Partners: Peabiru Institute, Veracidade
Contact: Debora Leal
IDDS Botswana — D'Kar, Botswana
July 5 – July 31, 2016
IDDS Botswana will be held at a crucial moment in Botswana's history—at the crosshairs the 50th anniversary of Botswana's independence and the introduction of a new National Development Plan—creating opportunities and synergies for IDDS to have a larger impact. 
IDDS Botswana will build upon the lessons learned from IDDS D'Kar, to be held this summer, which is focusing on work with the artistic San culture. IDDS Botswana will provide continuity to ongoing projects through the eyes of nearly 30 new participants, some local and some international.
Partners: University of Botswana, SAIS, Botswana Innovation Hub, These Hands, Kuru Development Trust and Letloa Trust
Contact: Thabiso Mashaba
IDDS Cookstoves — Kampala, Uganda
August 1 – August 19, 2016
IDDS Cookstoves will be an intense, hands-on design experience to co-create and improve technologies to address the health and environment challenges faced by the three billion people who cook food with traditional cookstoves or open fires.
IDDS Cookstoves will bring together design and innovation expertise, the latest research and development, manufacturing know-how, and user-centered design. Participants will also have access to testing facilities, as well as immersion with local communities, and the design process will be informed by feedback on both performance and usability. The goal is to bring a diverse set of participants together to develop scalable technologies that are high performing, affordable and designed to meet user needs.
Partners: Global Alliance for Clean Cookstoves, Centre for Research in Energy and Energy Conservation, Centre for Integrated Research and Community Development Uganda
Contact: Ranyee Chiang
* Each summit is contingent on organizers' ability to meet key milestones.