Announcing the Founding Members of the IDDS Steering Committee
news
Wednesday, August 23, 2017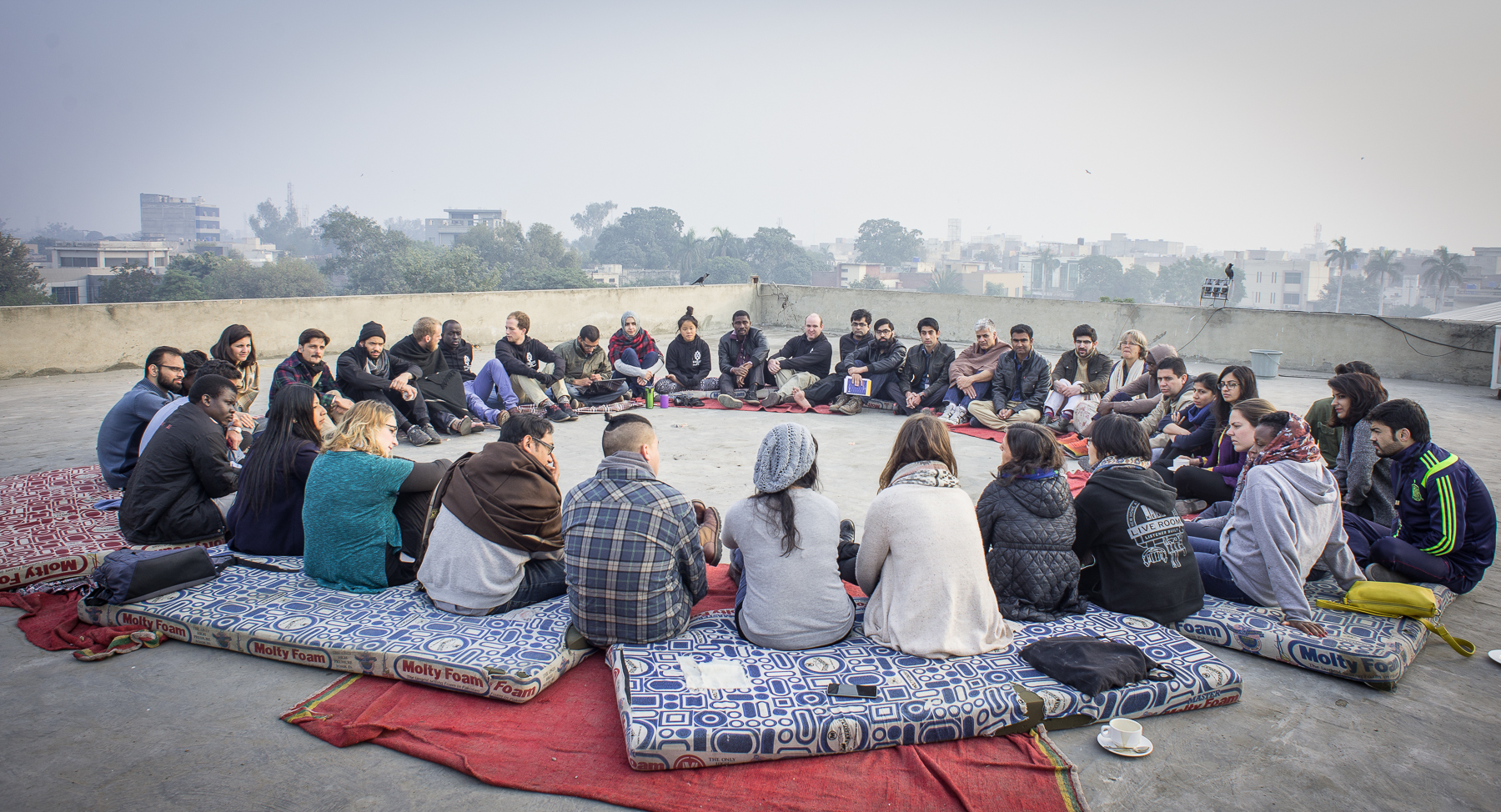 It's been incredible to see the International Development Design Summits (IDDS) grow and thrive over the past ten years. Over 20 design summits have been held in more than ten countries across the globe. Over 1,000 participants have lived, worked, and played together at IDDS to develop skills like problem framing, rapid prototyping, iterative design, and working in teams. And one in four participants have become IDDS organizers themselves, dedicating countless thousands of hours making IDDS an unforgettable experience. 
Earlier this year, we announced a new chapter for IDDS. This month, we are delighted to introduce the IDDS Steering Committee — a dedicated group of volunteers carefully selected to take on the role of advising and coordinating International Development Design Summits to be held in 2018 and beyond.
The committee will be the collective spirit, conscience, memory, and voice for IDDS. Specifically, the committee will perform the following functions and responsibilities:
Solicit, review, and approve applications to host IDDS around the globe;
Serve as mentors from ideation to evaluation of an IDDS, advising future organizers on best practices around curriculum, projects, participants, organizer teams, community relationships, and logistics;
Create and facilitate opportunities for cross-learning and collaboration across summits for, maintaining a network of summit alumni around the world;
Serve as the gatekeepers for the IDDS brand and identity, and also as the main points of contact for questions about IDDS;
Collect, analyze, and share actionable key lessons learned across summits as well as similar programs and models to improve the reach and impact of IDDS; and
Share the IDDS spirit and approach with a wide variety of stakeholders across the globe.
Meet the IDDS Steering Committee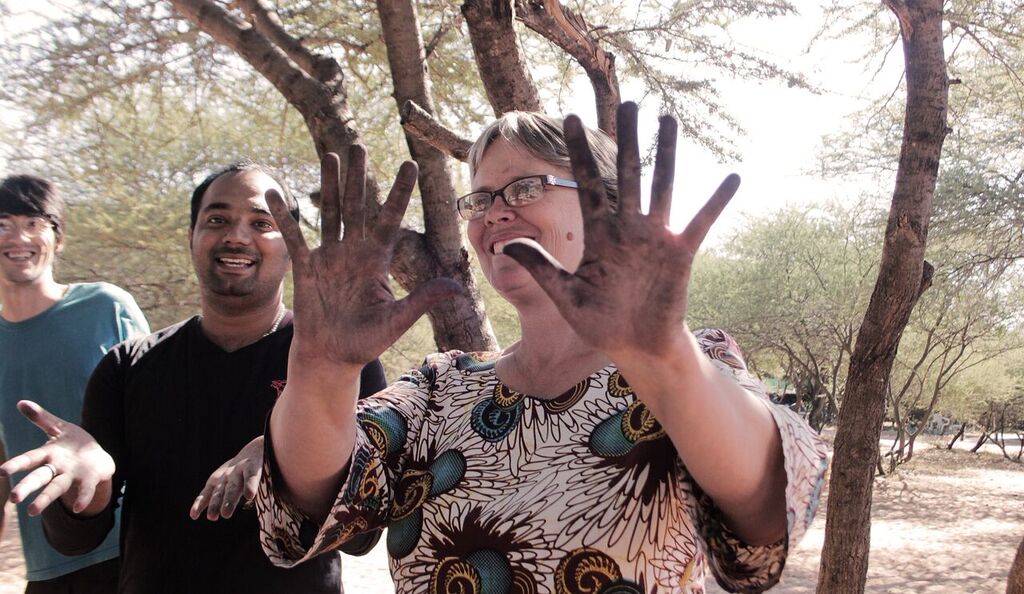 Amy Smith — United States
Amy Smith is a senior lecturer in Mechanical Engineering at MIT and the founding director of MIT D-Lab. She served in the US Peace Corps in Botswana and has also done field work in Senegal, South Africa, Nepal, Haiti, Honduras, Uganda, Ghana and Zambia. She won the BF Goodrich Collegiate Inventor's Award and the Lemelson-MIT Student Prize for Invention for her work in creating technologies to improve the lives of people living in poverty. In 2002, she founded MIT D-Lab, a program which focuses on the development, design, and dissemination of appropriate technologies for international development. She also founded the International Development Innovation Network at MIT, the Innovations in International Health program, and the International Development Design Summit.
Benjamin Linder — United States
Ben is a design faculty member at Olin College, where he teaches, researches, and practices design, including coordinating many aspects of the Olin design curriculum. Ben's efforts are focused on developing ecologically connected and socially just design practices. Ben co-developed IDDS from the beginning and has co-organized and supported summits every year since the first summit in 2007. He leads the Affordable Design and Entrepreneurship program at Olin as well as the Three Colleges Sustainability Certificate program between Olin, Wellesley, and Babson Colleges.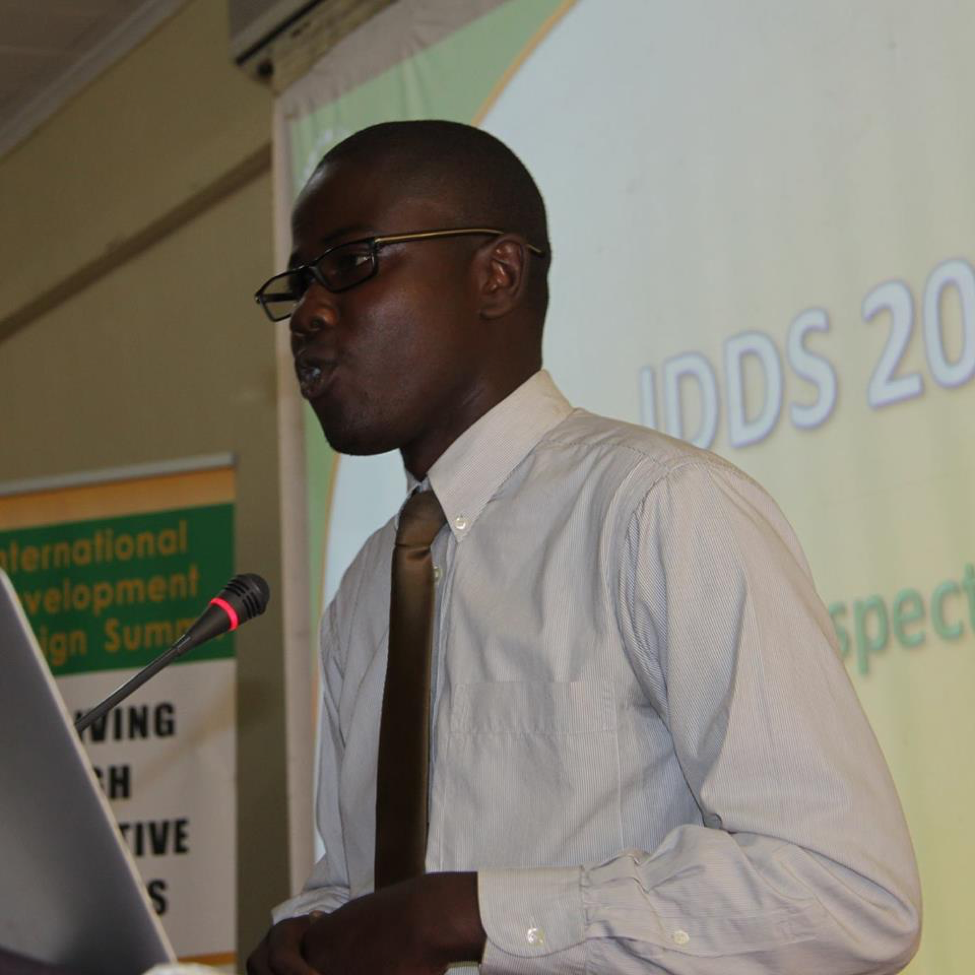 Thabiso "Blak" Mashaba — Botswana
Thabiso is a 31 year old strategist, cultural economist, policy maker, development practitioner and social entrepreneur. He is a commissioned member of the Botswana Human Resource Development Council's, Creative Industries Sector Committee and also serves in the Committee's Technical Working Group. "Blak" was a participant at IDDS Zambia 2013, Lead Organizer of IDDS Dkar 2015, Lead Organizer of IDDS Botswana 2016, Lead Communications Organizer for IDDS Sisaket in Thailand, and now Lead Organizer for IDDS Botswana 2018. He is also Co-Founder and CEO of These Hands Global, Social and Sustainable Enterprise. These Hands GSSE (PTY) LTD is a global for profit social enterprise start-up based in Botswana, which supports rural community innovators and entrepreneurs in developing countries. As an enabler for international development work, they have also developed a social media platform that is dedicated to international development and co-creative design work and does not require internet to use. They are currently on incubation at the Botswana Innovation Hub's First Steps Venture Centre (BIH FSVC). These Hands GSSE is also implementation partner and rural innovation center partner of the International Development Innovation Network (IDIN) and the Massachusetts Institute of Technology (MIT) D-Lab for Botswana.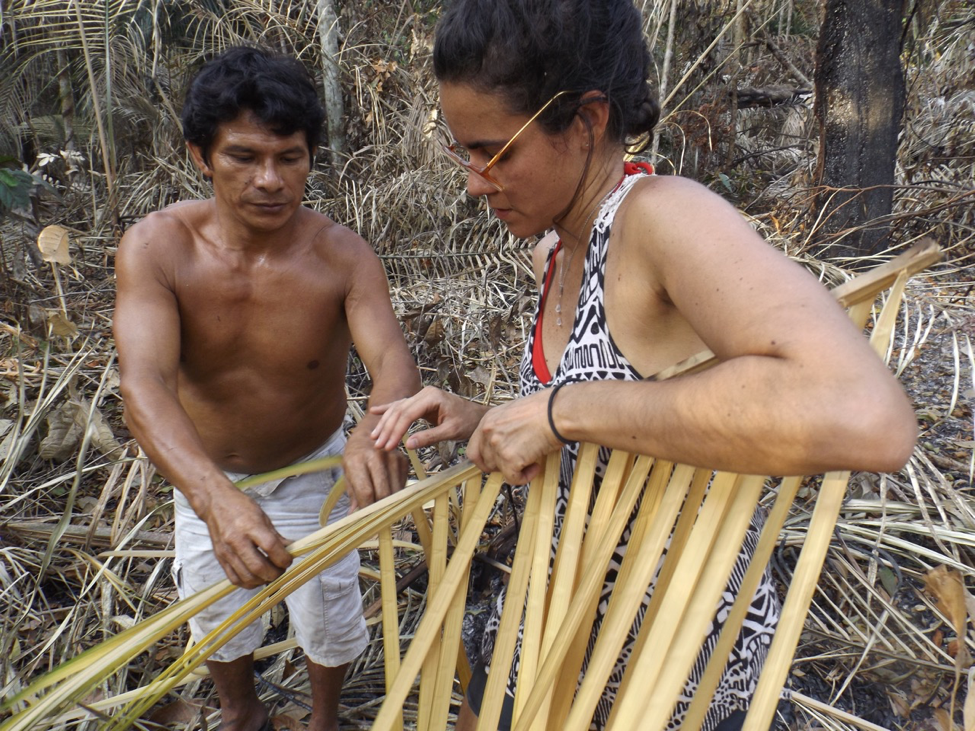 Debora Leal – Brazil
Debora is from Brazil, and in the last years has worked in partnership with organic producers in the Brazilian Amazon region. She is currently pursuing a master's degree at Schumacher College, where her research is related to dialogue and new economics models for times of transition. Debora is passionate about organizing events, specially where is possible to be immersed in communities, and knowledge and skills be exchanged. She worked with technology for 15 years, graduated in Data Processing, post-graduated in System Analysis and MBA in Marketing. In the last four years, Debora has worked for programs of social development organized by D-Lab at MIT. Through this partnership, she has organized summits in the USA, Uganda, Tanzania, India, and Brazil. In 2016, she led a two-week design summit in the Brazilian Amazon region, combining ecological and technological design – some of the prototypes addressed challenges ranging from internet connectivity to fish farming.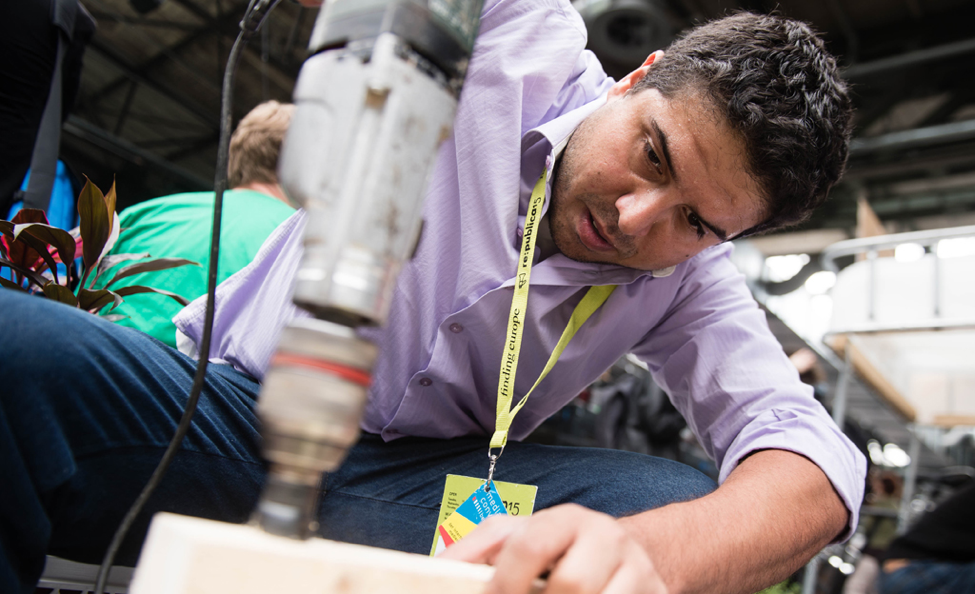 Miguel Chaves — Brazil
Miguel Chaves is in love with the ability to bring ideas to life. The feeling of making something of the mind on concrete things in the real world, move his life. And your process for this is to build things and make dirty hands. Although he has a degree in engineering, he likes to have a designer way of life, where ever and ever the most important thing to a solution is to understand the people who are going to use this solution. He began to love social innovation even in the third year of college when spent a month living in a Brazilian Indian tribe. After that, through IDDS, he was involved in projects in Africa, Brazil and the United States. In free time, if he's not dancing or listening to a boy band, he is watching intelligent / logical films or series.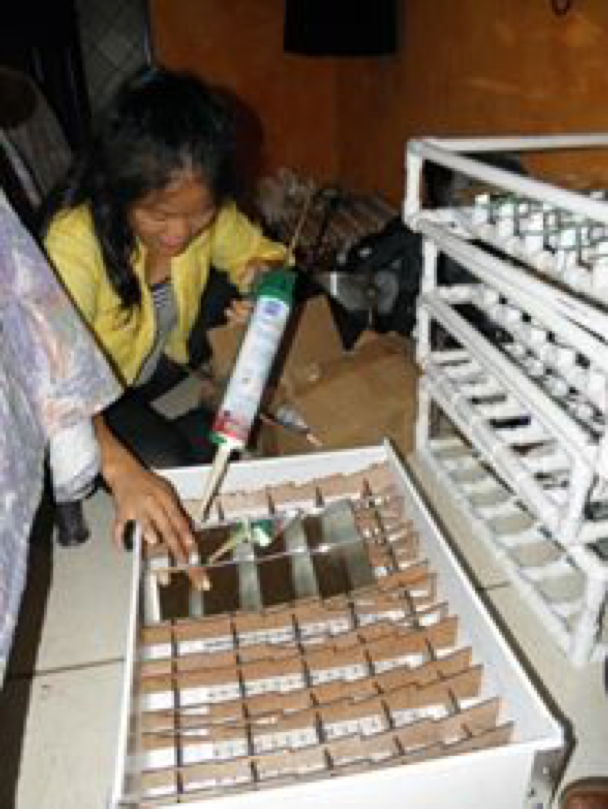 Debbie Tien — United States and Tanzania
Debbie Tien has the pleasure of working with a number of IDDS alumni on the Twende team as well as discussing and collaborating with countless IDDS alumni around the world. She has been honored to be part of three IDDSs in the past: 2014 Arusha in Tanzania, 2016 Lahore in Pakistan, and IDDS Sisaket in Thailand!  She's jazzed to chat anything IDDS, especially related to sustainability of organizer and community relationships, social justice and equity, and of course, strategies for the global movement of grassroots social innovators. Karibu Twende, on your next trip to Arusha, Tanzania :)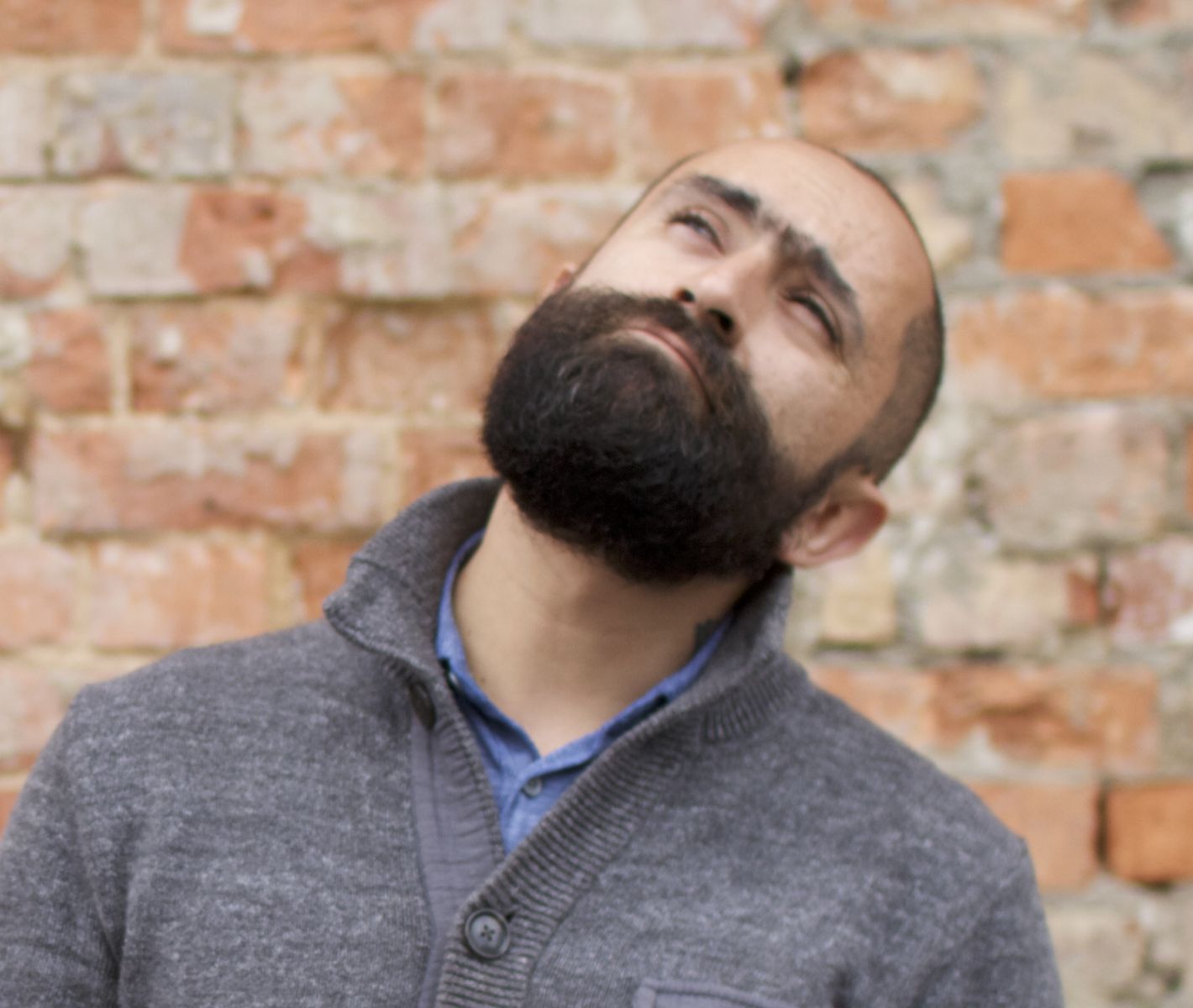 Pedro Reynolds Cuellar – United States and Colombia
Pedro is a graduate student at the MIT Media Lab working with the Personal Robots Group. Previously to Media Lab, Pedro worked at D-Lab for three years teaching the D-Lab: Education and D-Lab: Waste classes. Pedro become a part of IDDS in 2015 as the Lead Organizer of IDDS Zero Waste and continued to do so every year since then as the Lead Organizer for IDDS Education 2016, IDDS Climate Change Adaptation 2017, and IDDS New Coastal Territories 2018. Pedro is also the co-founder and Creative Director of C-Innova, one the IDIN-affiliated innovation centers, founded in Colombia in 2015.