Announcing the 2018 International Development Design Summits!
news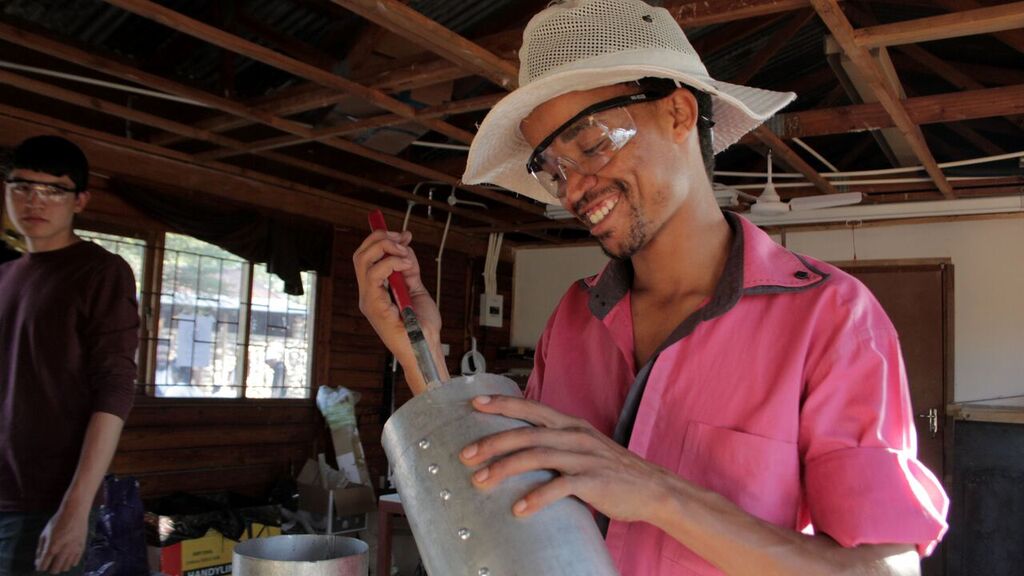 The IDDS Steering Committee is delighted to announce the following International Development Design Summits (IDDS) planned to take place in 2018. In the coming months, check IDIN.org for more information on sponsorship opportunities, organizer applications, and participant applications.
IDDS Building Peace
When: January 20-30, 2018
Where: Las Colinas, El Capricho Village, Guaviare, Colombia
Recently, Colombia signed a peace agreement with the Revolutionary Armed Forces of Colombia (FARC – EP), one of the principal guerrilla groups that have operated inside the country during more than 60 years of conflict. The peace agreement is now on the implementation stage, however some groups are not completely in favor the process used to reach this agreement, creating a difficult road for the agreement's success. 
IDDS Building Peace will work to bring communities together toward peace in this historical moment, working in the village El Capricho at the Guaviare region at the Agreed-Upon Zone of the ex-combatants (transition areas accorded with the government for the gathering of the guerillas). IDDS Building Peace will bring together villagers and ex-combatants in a symbolic action of reconciliation through co- creation.
Organized by: Universidad Nacional de Colombia, Fabio Fajardo, Hernan Perez
IDDS New Coastal Territories
When: June/July 2018
Where: Atlantic region of Colombia
Historically, Colombia has benefited from its strategic geographic position, enjoying coasts on both the Atlantic and Pacific Oceans. The coasts facilitate trade, which drives development of the seaport areas both in terms of infrastructure and tourism. However, lack of institutional leadership, policy making, and enforcement both in rural and urban areas is leaving some of these coastal regions at a disadvantage posing developmental challenges.
IDDS New Coastal Territories will organize diverse teams to develop solutions leveraging a two-part strategy: 1) working at new settlements, focusing on challenges such as basic sanitation, housing, and access to water and food security; and 2) working at consolidating settlements, more stable territories with challenges such as education, waste management, and climate change adaptation.
Organized by: C-Innova, led by Pedro Reynolds-Cuellar and Alex Freese 
IDDS Kenya
When: June/July 2018
Where: Kenya 
Kenya is billed as the "Silicon Savannah" for its emerging tech sector. Information communications technologies have propelled the country's development, both by providing jobs and developing solutions to alleviate poverty. Over the last ten years, Kenya has seen impressive progress towards expanding financial inclusion, however, despite this growth, there are still 3.7 million adults without access to any such services. Additionally, progress remains uneven between urban and rural areas. For example, 93 percent of those living in Nairobi are formally included whereas only 25 percent are in northeastern Kenya.
IDDS Kenya will bring together diverse actors such as financial service providers, community members, and innovators in co-creation to understand these needs and develop financial products and services that better suit them.
Organized by: Roy Ombatti, Krista Nordin, Julio Lavalle 
IDDS Botswana
When: July 15-August 13, 2018
Where: Botswana
After IDIN Network members organized two successful design summits in Botswana in 2015 and 2016, there has been a growing demand for design, co-creation, and solution development at the local level. IDDS Botswana 2018 will build upon this success to bring the design summit experience, innovation centers, and technical support for solution development to new communities in which the team has been developing relationships over the past year. The team hopes to further develop existing curriculum to make the upcoming summit experience even more hands-on than in past years. 
Organized by: These Hands GSSE, Thabiso Blak Mashaba