We Can Build Fantastic Things: Innovation Center in Brazil Sparks Belief in Local Community
blog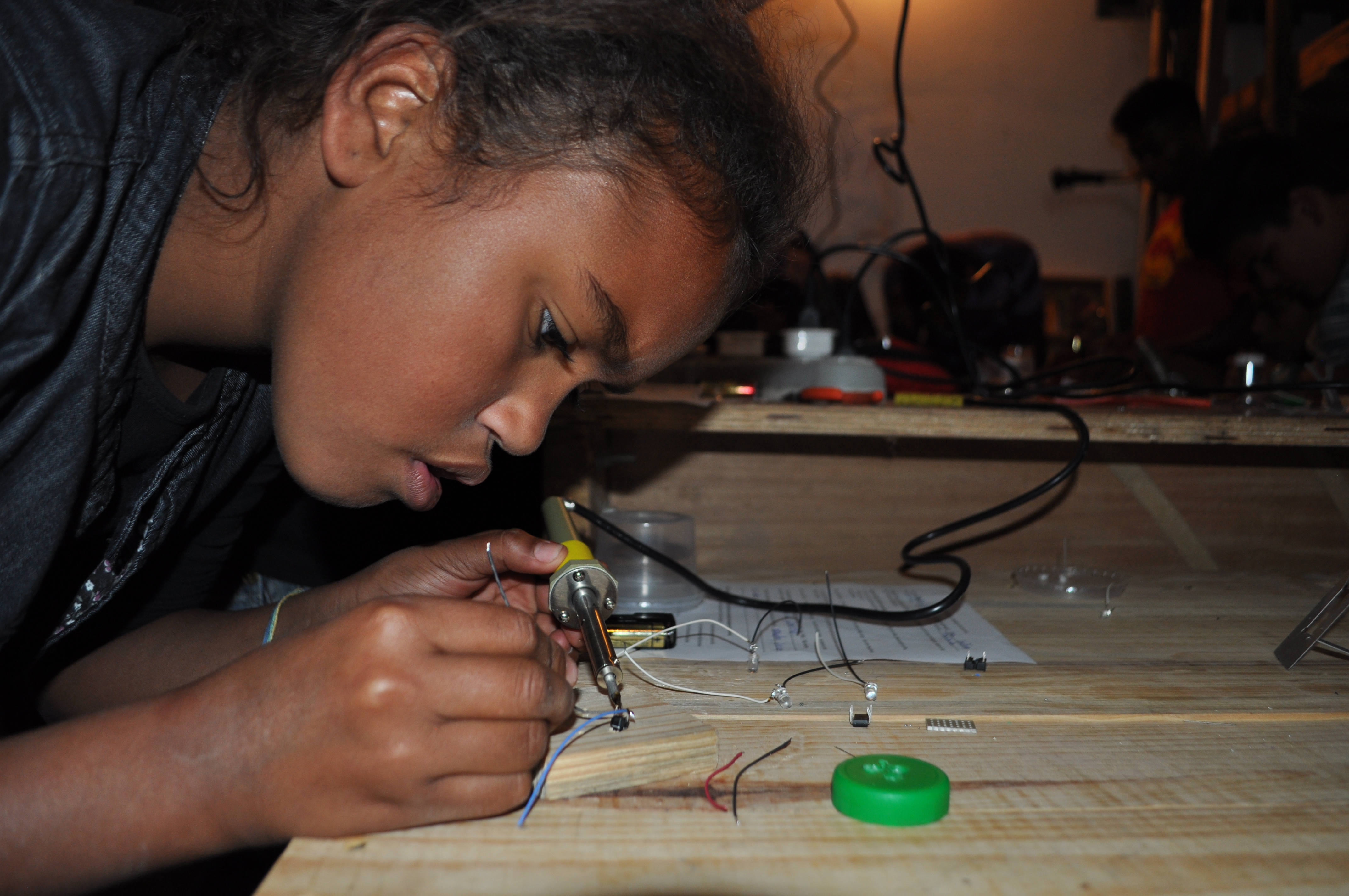 Our innovation center at Vila Nova Esperança, or VNE for short, embodies the meaning of a "maker space."
Established just over one year ago, the innovation center is a hub for projects that bring technologies, design, and innovations to a community near São Paulo, Brazil.
Due to its distance from the center of urban zones, Vila Nova Esperança is a community that has received little attention from local governments and lacks the infrastructure needed to provide a dignified quality of life for its people. Several NGOs have come in to build houses and playgrounds and to bring basic health resources to the community, but very few of them consider sustained impact.
Innovation centers take a different approach, empowering people to design and develop their own solutions to the challenges they face on a regular basis, like a maker space with a social impact.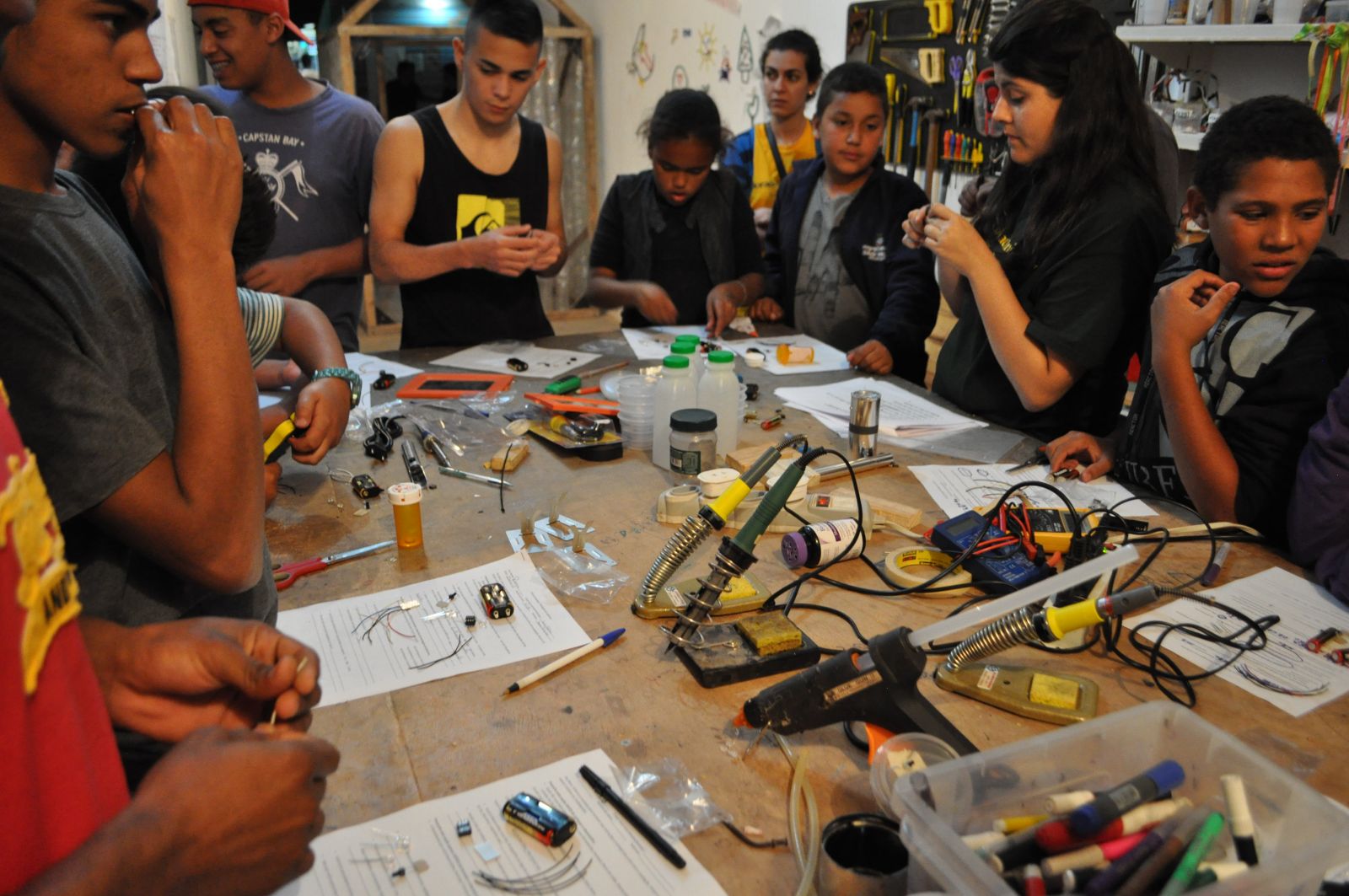 What makes a maker space?
The innovation center is open all day for five days a week, from Tuesday to Saturday. During the day, there are mostly kids from around the community who enjoy spending their free time before and after school with Tempei (or "The Ninja" as they like to call him), the center's workshop manager.
Tempei takes care of the center and manages most of the projects initiated in the space. Some examples of current projects include Internet via radio connection, a solar-powered water heater, and a greenhouse made from recycled PET bottles.
Inspiring individuals, empowering a community
The innovation center's main goal is not just to provide fun workshops and activities for the community, but also to use innovation tools to engage the community in the process of building their own way out of poverty. Establishing a sense of empowerment is the essence of the center's objectives, which will ultimately lead to healthy sustainable development practices from within.
Recently, a community members named Marcio built a speaker. He took some time to build it, but in the end, the speaker was incredible. Community members have take time to believe he was responsible for building the speaker. In a resource-poor community, it's common that people don't believe they can build fantastic things, but our innovation center is changing that perception.
__________
Miguel Chaves manages the IDIN-supported innovation center in Vila Nova Esperança, just outside of São Paulo, Brazil. He is a mechanical engineer and designer for social good as well as the founder of Caos Focado, a local design consultancy.
You can learn more about IDIN-supported innovation centers here.