Seeding Entrepreneurs: Building a Business with Small-Scale Farmers
blog
Wednesday, April 27, 2016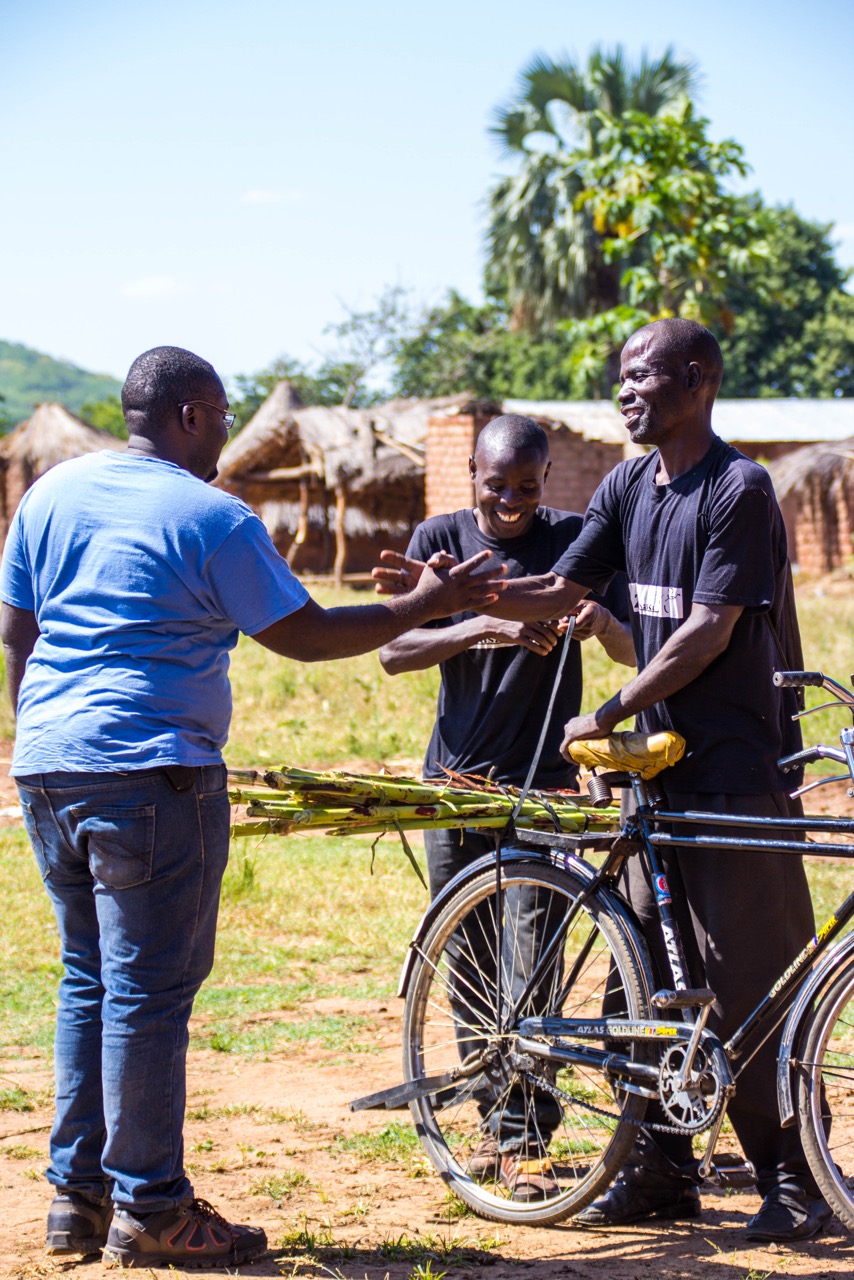 Photo by Amie Fletcher.
Sunday Silungwe and Carl Jensen trace their agricultural roots to communities nearly 10,000 miles away from one another — Sunday's father is an agronomist in Chipata, Zambia and Carl's family farms in Northern Idaho.
But in 2013, an International Development Design Summit in Zambia brought the two together as roommates who would soon become business partners. Sunday and Carl found themselves talking long into the night about the joys and challenges of farming.
Carl, a recent University of California Davis international agriculture graduate, worked with smallholder farmers throughout the summit to develop post-harvest storage technologies using local materials. Sunday had written a thesis on gender-inclusive farming programs and spent time working with Heifer International.
As the summit came to an end, Sunday and Carl started asking themselves what more they could do to help farmers in Zambia improve yields, prevent post-harvest loss, boost income, and inevitably, improve lives.
Shortly after, Zasaka was created.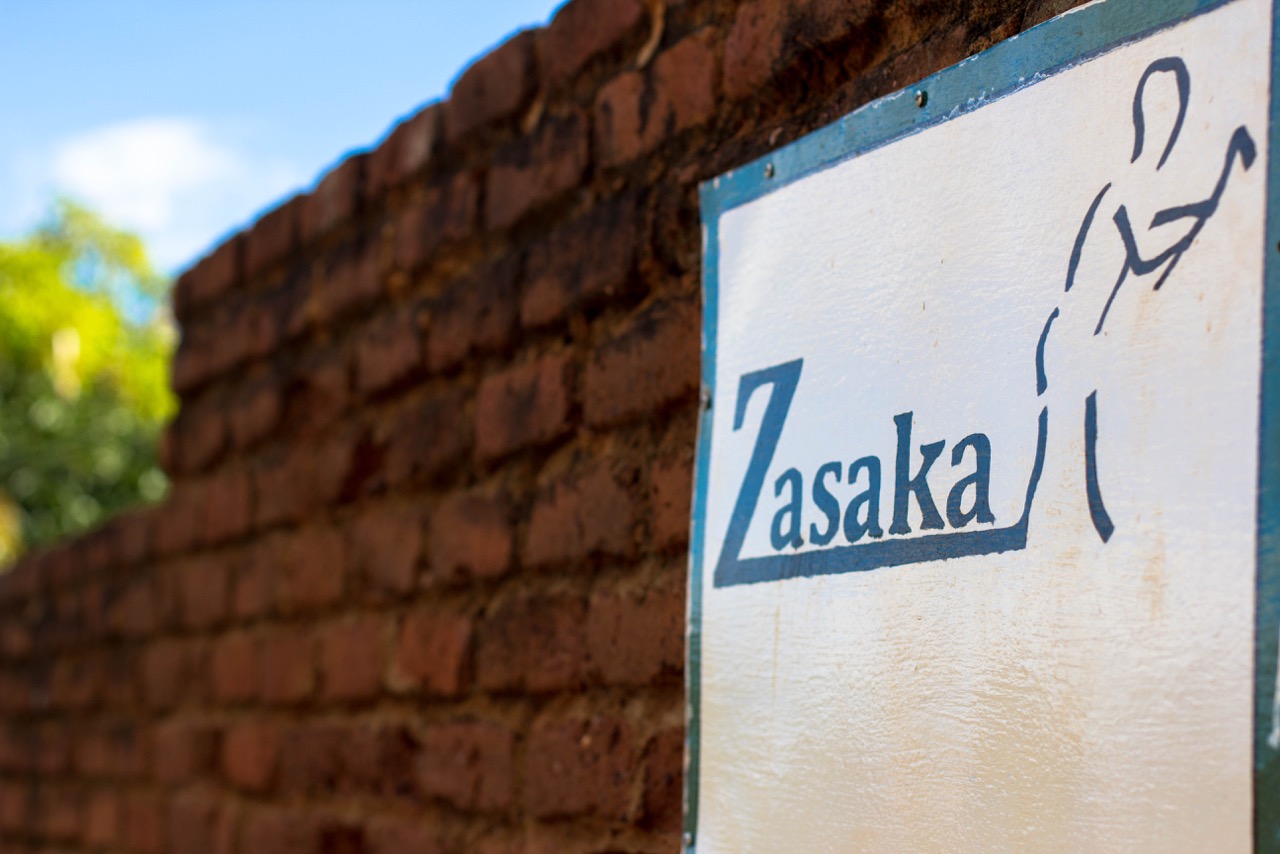 Zasaka: It's in the Bag
When it was first founded, Zasaka was a technology company. Carl and Sunday brought together a small suite of low-cost technologies they knew could help farmers improve yields or reduce loss. They even began to develop some of their own technologies together with local farmers, and explored providing low-interest loans that would enable farmers to pay for the technologies in installments over time.
Zasaka translates locally to "it's in the bag," an ode to the crop storage solutions that the social venture initially sold, including Purdue Improved Crop Storage bags, widely known as PICS.
Early on, Carl and Sunday received support for their work from IDIN by way of a microgrant that was followed by an MIT D-Lab Scale-Ups fellowship and a Rainer Arnhold Fellowship from the Mulago Foundation. They've also collaborated with MIT D-Lab and University of California, Davis D-Lab student teams to tackle some of the sticky problems that face any emerging social venture.
Over the past year, currency instability and the volatility of grain prices on the Zambian market has made it difficult, if not impossible, for farmers to accurately forecast how much to grow, budget, and spend. Given the challenging economic climate, Sunday and Carl found that most farmers couldn't afford the technologies they were providing. For some, their incomes were just too unpredictable to make such an investment.   
"We were working with these farmers, distributing small-scale technologies, and we realized that farmers just didn't have the money to buy these things," Sunday says. "But the bigger challenge was that they didn't even have a reliable  income stream. So we asked ourselves how we could enhance their income to better their livelihoods."
Undeterred, the Zasaka duo went back to the drawing board to reassess their model.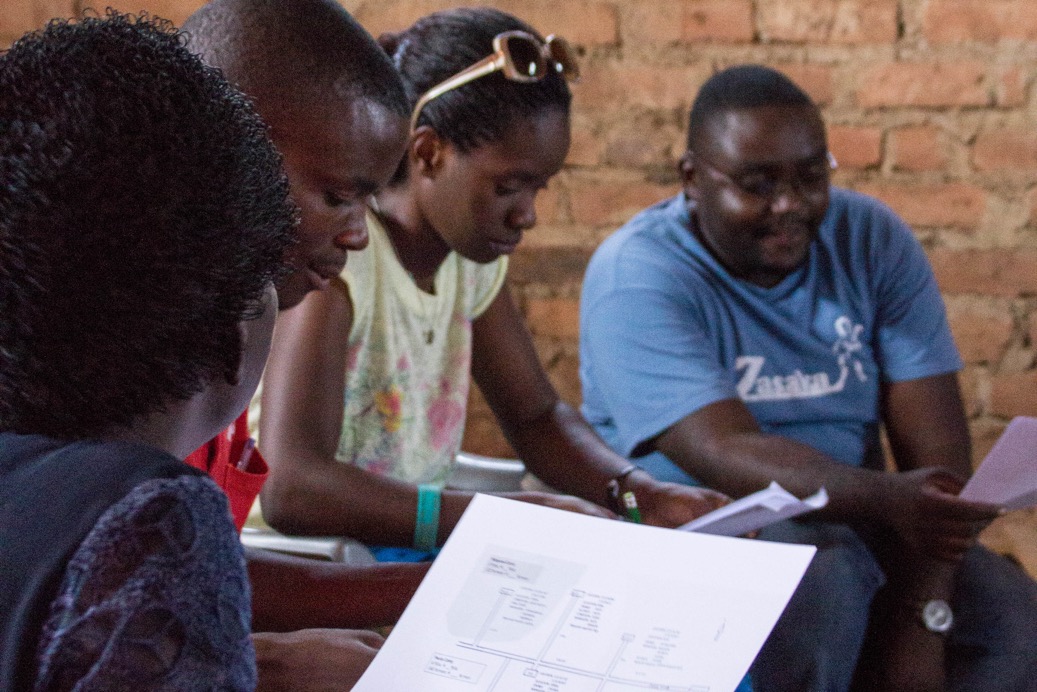 Photo by Amie Fletcher.
A Farmer Is a Businessman
"Many of our farmers are maize farmers, and for maize in Zambia, there are two main buyers," Sunday explains. "There are small-scale buyers who buy the grain after the season ends at a relatively low price, and there is the government, which buys the grain at a stable price, but takes awhile to process the payment, both of which are challenging options for our farmers."
Carl and Sunday wanted to help introduce something that would be high-yield, income-generating, and good for the farmers' soil. Legumes stuck out in their minds as a crop that could tick all three of those boxes. Legumes are nitrogen-fixing crops that stimulate soil fertility. They provide a diverse and healthy alternative to the maize-heavy local diet, and they are highly marketable bringing in approximately twice the value of a maize crop of similar size.
But to introduce a relatively new crop to their customers, Carl and Sunday knew they would have some work to do. First, they had to make a case to the farmer that legumes were worth his or her time. Then, they would have to provide training to ensure farmers got the most out of their new crop.
"A farmer is a businessman. His farm is his office," Sunday explains. "When we approach a farmer, it's with their bottom line in mind. We're also looking for farmers who are ready to plant and willing to learn."
With these key components in mind, Sunday and Carl set about rethinking Zasaka's value chain. They hired a cadre of 10 private extension agents, or PEAs for short, who work closely with farmers from seed to harvest.
 "It starts when Zasaka provides a flexible loan to the farmer," Sunday says, outlining the new approach. "We provide the foundation seed, typically legumes like black eyed peas, pigeon peas, or soy beans, and then we provide some training on how to grow the seed, monitor its growth, and harvest the crop."
Once a Zasaka-supported seed is harvested, the farmer brings the crop to a local depot where they are paid a premium price on the spot. That's the main aggregation point, Sunday explains.
"We package it, tag it, and store it, then we get it from the village shed to town where it's processed and goes to market," he says. "Then, if Zasaka is able to get a higher price for the seed than expected, the farmer will receive a second payment, sort of like a bonus."
The crop is sold as seed to be replanted and multiplied. At the present, there's a healthy demand for legume seed like black eyed peas on the Zambian market, and Zasaka is establishing itself as the largest black eyed pea producer in the country, meaning Zasaka farmers will enjoy the bonus of that second payment.
Every season's bonus gives a Zasaka farmer the opportunity to invest a little bit more into their family's future, by increasing farming operations or in other areas like education and health.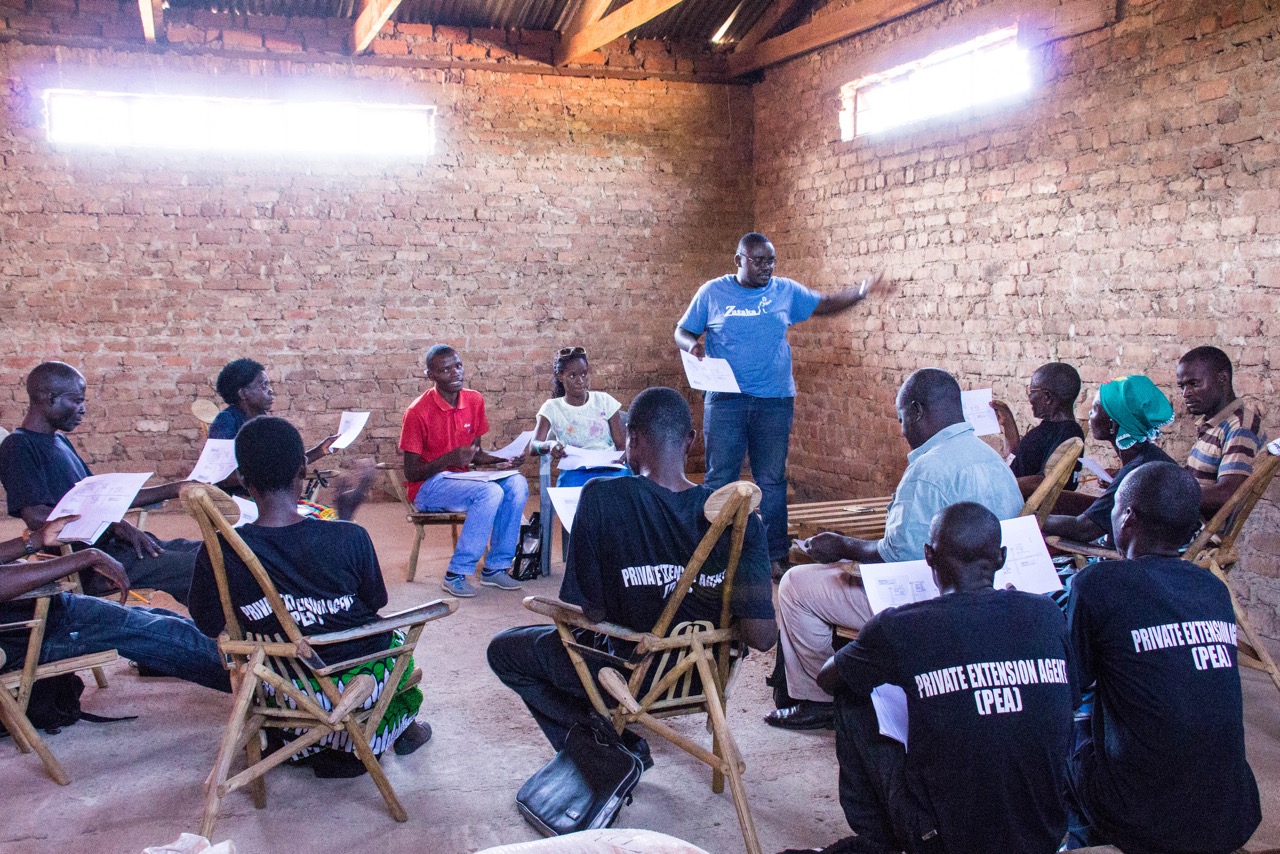 Photo by Amie Fletcher.
Learning, Growing Together
Today, Sunday, Carl, and the Zasaka team are still growing and learning together. They have nine full-time staff in addition to their 10 extension agents. Zasaka values its extension agent to farmer ratio. Where one government extension agent typically works with 5,000 farmers, Zasaka agents work with just 40 farmers, each one getting dedicated time and support.
And the farmers aren't the only ones in training.
"You'd be surprised to know just how much we learn from the farmers as opposed to how much we've taught them," Sunday laughs. From day one, community voices have been critical to Zasaka's work.
This growing season, Zasaka aims to scale its operations to work with 2,000 farmers in Zambia. Over time, Carl and Sunday would like to see Zasaka reach farmers in other countries, and perhaps explore production of other crops that can add value to Zambian's fields and diets.
"For me, everything is a learning process," Sunday says. "We've learned that there's no sure thing when working to improve people's lives. When our initial plan didn't make sense anymore, I was conscious not to throw in the towel, and instead took it as a learning opportunity and asked how we could make a positive difference."
To Be Happy, Find What (& Who) Challenges You
Sunday recently visited MIT D-Lab as an innovator-in-residence, where he spoke to students, faculty, and researchers about his work and experience launching and sustaining a social venture in a challenging economic time.
At career panels and conferences aspiring entrepreneurs and innovators had the opportunity to ask Sunday for his advice. Any words of wisdom?
Anyone will tell you to do what makes you happy, but Sunday wholeheartedly believes in doing what challenges you. And finding a good business partner to make it all worthwhile.
Carl and Sunday recently spoke together on a panel at the MIT Scaling Development Ventures panel where they discussed their experience engaging local markets, but emphasized that what they value most in their work is having a true partner in each other.
"Carl and I complement each other well. It's critical to find somebody who can challenge you when it's not quite right," Sunday says. "It's someone who won't say 'yes' to everything, but also looks up to you, and looks after you."
"When the team drifts toward the abstract, Sunday is always the one to say, 'Let's refocus. The farmers don't think about this and they don't care about this. Remember what we're working for.'" Carl says. "It's really important to have that one person on your team that never loses sight of who you're working for."
Interested in learning more about Zasaka's work? Carl, Sunday, and the team are currently open to conversations with potential partners, investors, and volunteers. Email info@zasaka.com  to learn more.