Mensah Solomon Lights Up Rural Ghana with Persistence & a User-Centered Business Model
blog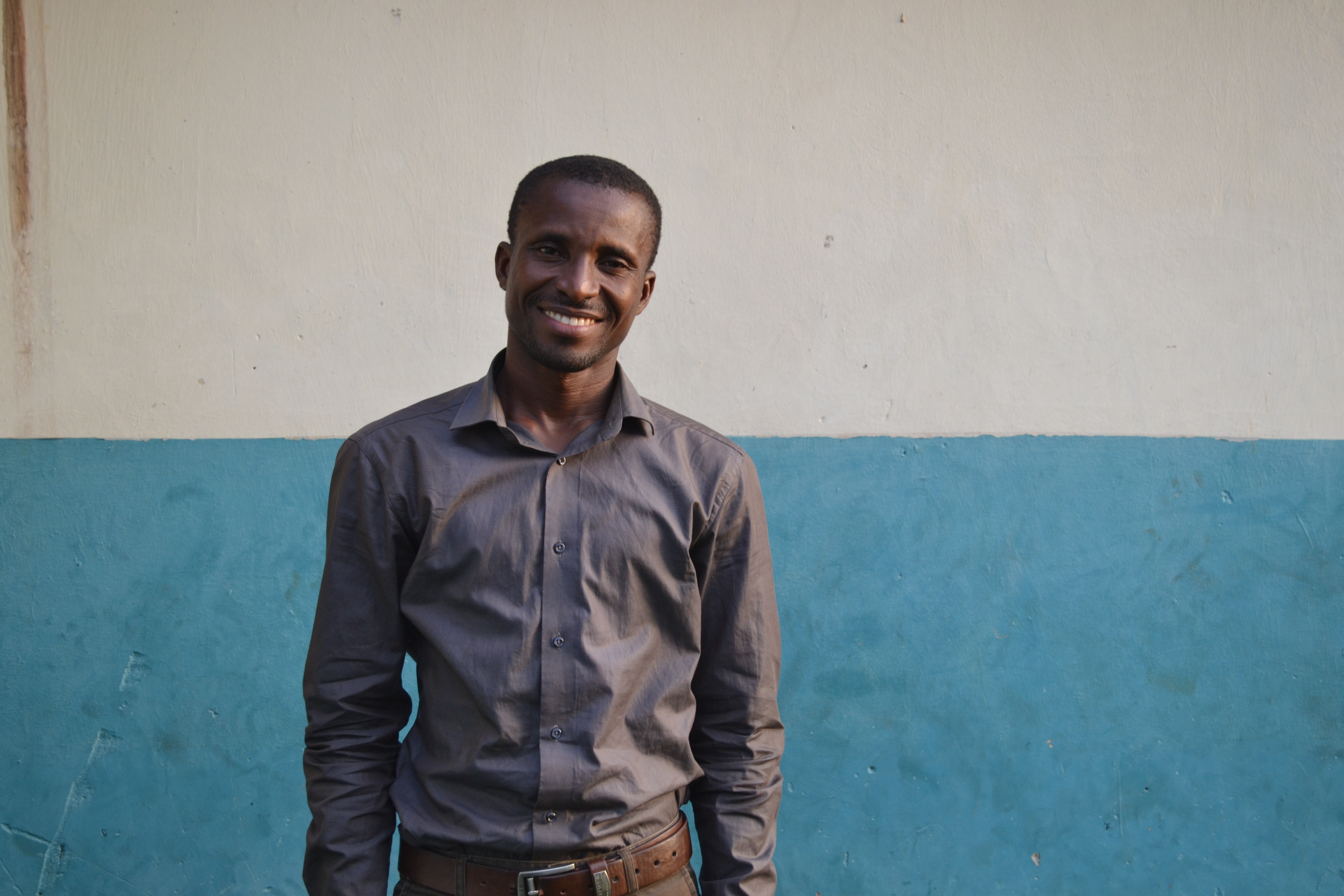 For Mensah Solomon, it all started with one simple, solar-powered lamp at the International Development Design Summit (IDDS) in Ghana in 2009.
It was Mensah's first time attending IDDS, but for some reason, this project stuck with him.
"The team and I were trying to build a simple, solar-powered lamp with aluminium tubing," Mensah says. "It was so simple, and it worked. I was so happy."
During that same IDDS, another participant named Rajnish Jain presented on his work as the founder and director of Avani, an India-based social venture that used solar lighting to improve life in nearby rural communities.
Mensah saw the potential to use Avani's approach to solar lighting in Ghana, and he was determined to tackle the lighting challenges he had seen in Ghana, his home country.
He began having meetings with Rajnish and other participants before the summit even came to an end.
"Rajnish was very interested to help," Mensah remembers. "He wanted me to come visit India, and to learn from the staff at Avani."
Soon after IDDS in 2011, Mensah applied for support from the summits organizers at MIT D-Lab to travel to India and learn from Rajnish and the Avani staff in person.
He spent four months there, learning how to make solar lanterns, solar water heaters, solar motor pumps, and more.
Today, Rajnish still fondly remembers Mensah's time at Avani.
"I was particularly taken by Mensah's zeal to jump into this entrepreneurial opportunity as he left his secure job to come to Avani to learn with no promise of funding for his enterprise," Rajnish recalls. "Mensah was always bent over electrical circuits to repair and make new, ready to go to the villages for installation work and diligently worked on the proposal to raise funding, all at the same time."
"And now, all my life, it's been lighting, lighting, lighting," Mensah says, laughing. "I don't know how to explain it. It's a passion that grows in you. It has been the spark of my life."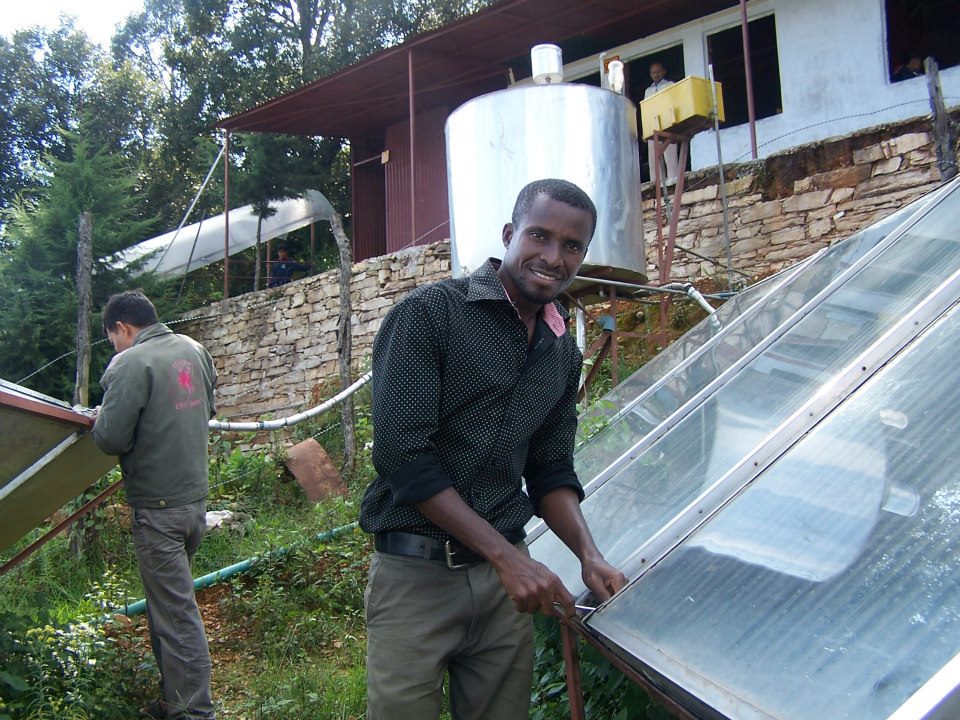 Launching a Social Venture
Today, Mensah's business, Rural Lighting Solutions, has a working business model: sales of solar lighting systems to middle-class Ghanaians in Accra and Kumasi enable Mensah to sell subsidized, affordable lighting solutions to people living in rural communities nearby.
But the journey hasn't been without its challenges, Mensah notes.
"When I came back to Ghana from India, I bought some supplies to start assembling my own lanterns," Mensah explains. "But on the way back from Accra, where I bought the supplies, the bus I was traveling on caught fire."
Mensah was okay, but all of his supplies were lost. Mensah said the fire brought everything to a standstill. He had to start looking for funding to get more supplies.
Through the help of some generous friends who believed in his work, Mensah was able to put together some start-up capital once more, and began bringing his solar lanterns to people in villages, asking them to give them a try, free of charge.
Although Mensah's primary mission was to improve the lives of people living in poverty through solar lighting, he knew giving solar lanterns away wasn't a sustainable business model.
"We wanted to subsidize the lanterns so people in the village could afford our products," Mensah explains. "And you need some way to do that. One of the best alternatives was to make a business where instead of generating revenue in rural areas, you focus on small towns and cities because people in those areas can afford more."
It sounds simple, but Mensah is careful to warn that it's not as simple as it looks.
He's had trouble finding distributors who charge fair prices, and often has to get parts for his lanterns shipped into Ghana from abroad. Parts can easily get damaged during a long journey, and it's tough to sometimes swallow business costs that are difficult to recover.
Still, Mensah is persistent in his work. When something doesn't quite work out, Mensah takes Rural Lighting Solutions around the design cycle once more to improve upon his approach.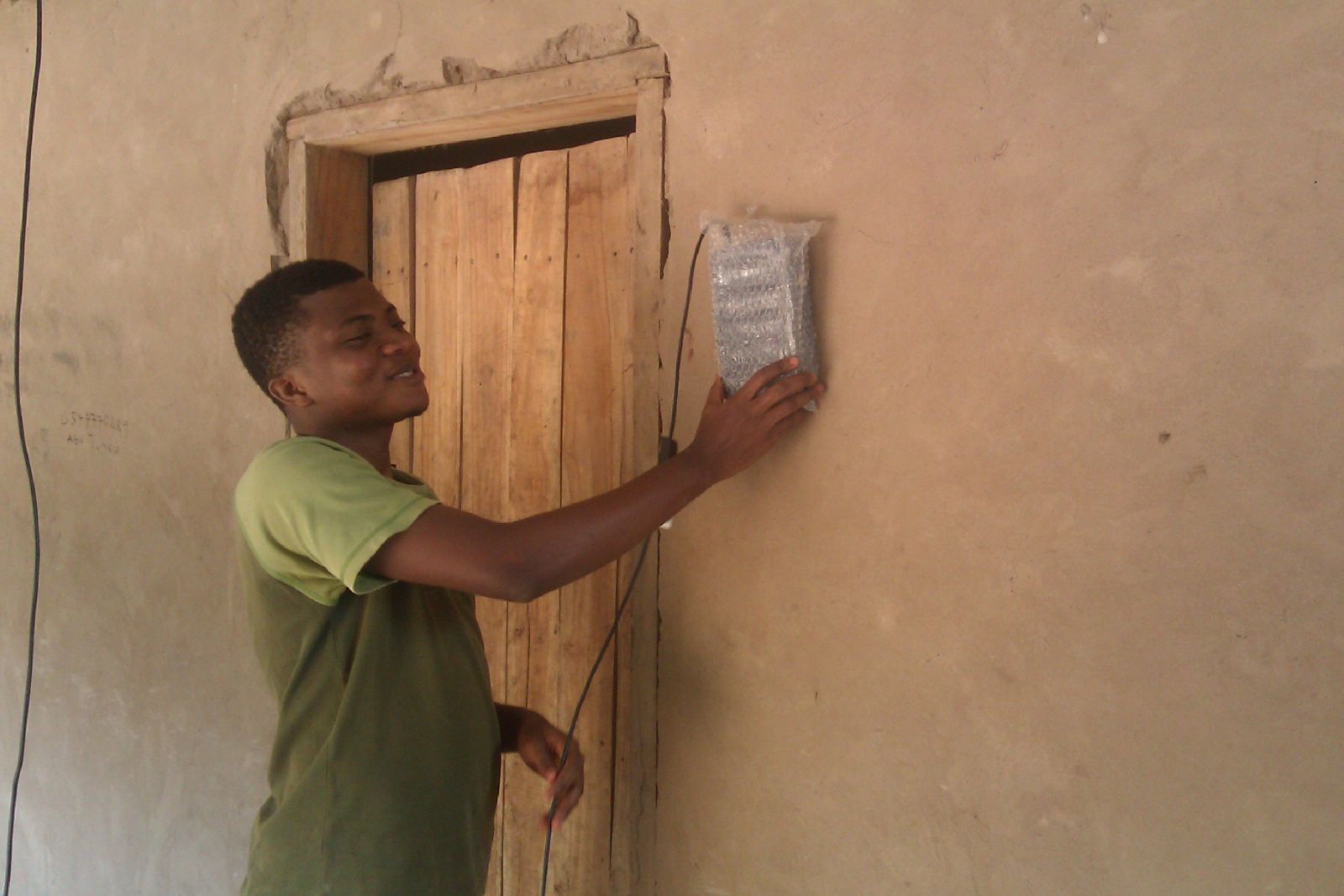 Rural (and Urban) Lighting Solutions  
In keeping with his business model, the technologies Mensah sells in rural Ghana are different than those he brings to customers in cities and towns. This is because the user needs are unique depending on where they live.
In rural villages, Mensah says it's absolutely crucial to incorporate cell phone charging into the solar products he sells.
More than 98 percent of Ghanaians now have access to a mobile phone, and Mensah says those in rural areas with limited access to electricity often spend valuable time and money traveling to town just to charge their phones.
Mensah's solar lantern for rural villages takes this into account: "It's a solar lantern with four cell phone-charging spaces so it serves two purposes, he explains."
At about 80 Ghana cedis ($21 USD), Mensah says some villagers can afford his product outright, while others can pay Rural Lighting Solutions for the product in installments.
In urban areas, Rural Lighting Solutions sells entire home lighting systems and solar power generators. Mensah and his small team provide assembly, installations, repair, and maintenance. Systems like these range between 350-2,000 Ghana cedis ($90-530 USD).
Mensah said one of the things he's actively working on is improving the supply chain side of Rural Lighting Solutions.
He said he often must wait to buy supplies until he's sold most of the product he has on hand, but because it takes so long to receive supplies from international distributors, there's often some lag time between selling finished products in Ghana, and ordering new parts from places like China.
Looking to the Future
To help Rural Lighting Solutions grow, Mensah has spent a lot of his time training local young people to help with assembly, installation, and sales of the solar products he sells. And through the training, Mensah's not only helping Rural Lighting Solutions move forward, he's also providing valuable jobs in the solar industry to the local economy.
One of Mensah's major goals moving forward is to increase the number of young people he trains and help them to open mini workshops in villages across Ghana.
"The idea is that a workshop would be in a particular village (managed by someone I have trained), and that the mini workshop would take care of solar lantern maintenance for that village and the surrounding villages."
Currently, Mensah has support from an IDIN microgrant to help grow his business and he's always looking for ways to improve and sharpen the Rural Lighting Solutions model.
Light for When It Counts
In Mensah's home in Wenchi, Ghana, he has a sample of each of the solar lanterns that Rural Lighting Solutions sells.
"Because I need to prove to you that it works!" he explains. "I usually choose to stay in darkness when the grid-based electricity goes out, to understand what it's like to go without light and electricity, but sometimes you're going to use it.
Mensah fondly remembers one such time that the solar-generator came in handy.
"Ghana was playing Cote D'Ivoire (in football), and the power went out like it often does," Mensah said. "I wasn't home, but my wife was, and my neighbors had to come over to watch the end of the game. We had power when it counted."
Sadly, Ghana lost that match, but it still has Mensah and his passion for bringing light everywhere he goes.
"I just hope I have been able to use technology to bring a little bit of comfort and hope to people around me, especially people in rural communities," Mensah shares. "I just can't wait to do more. To bring the prices even lower. To take our products even further."