IDIN's Kenya Chapter Hosts Innovation Forum, Creates Waste Challenge
blog
Thursday, September 24, 2015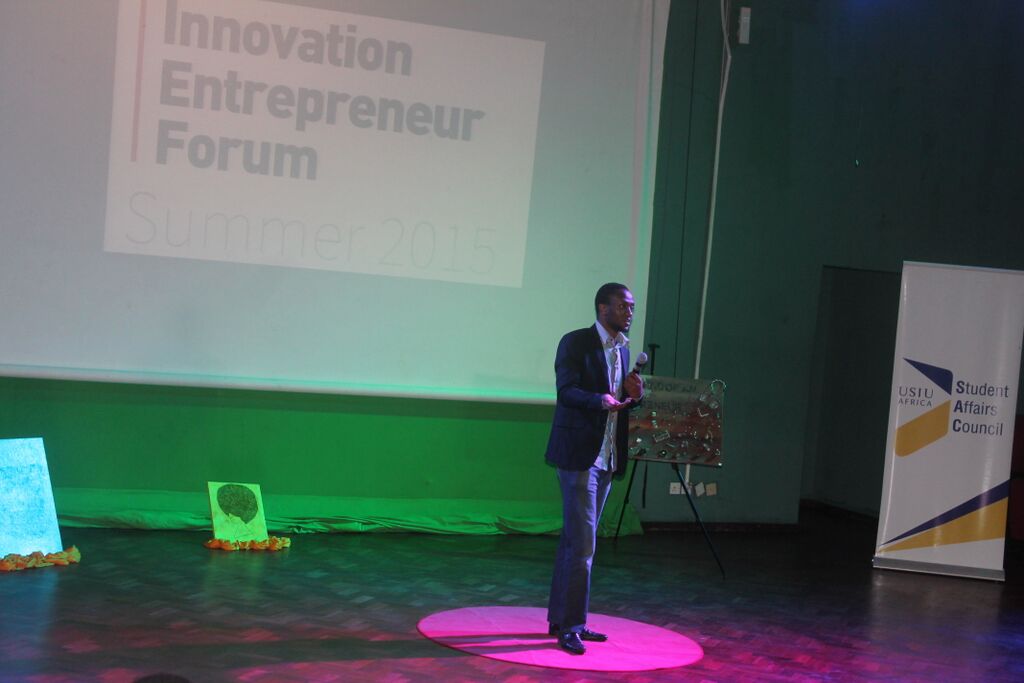 Recently, the IDIN Kenya chapter sought to understand, "Why do most of the great innovations in our developing world never become great business ventures?" More often our innovations end up being shelved in design labs or some cases buried between the four walls of our laboratories and workspaces. The answer is simple: the entrepreneurial (business venture) sector of our innovations is often neglected.
This June, the IDIN Kenya chapter organized the Innovation Entrepreneur Forum, a first-of-its-kind innovative and entrepreneurial platform (mimicry of the Tedx talks) where innovators in our universities, design hubs, and fabrication labs in Kenya could give talks on their current innovations to inspire other innovators toward more sustainable and productive innovation geared at development. The forum was unique in allowing innovators to be practical with not just the innovation, but also its business models, working toward sustainability, growth, and greater output.
The forum brought together about 400 participants at the United States International University-Africa in Nairobi to network and listen to inspirational innovators with years of experience in design and development.
After the event, the IDIN Kenya chapter looked for a way to open a more practical and hands-on platform to encourage the maker and innovation spirit in Kenya. We seek to launch a three-month program aimed at designing solutions to the waste menace in our community. This challenge will bring in students, professionals, and local artisans to learn and become acquainted to the maker culture for development and sustainability.
This program will be carried at the African Born 3D Printing (AB3D) workshop in Nairobi, founded by IDIN Network members Roy Ombatti and Karl Heinz. During this program, participants will have access to the machinery in the workspace, including 3D printing during the prototyping phase.
At the end of this program, participants will get to learn skills in making, using workshop tools and the design process and each team will be able to learn and put together a 3D printer, which will be a great incentive for being part of this program.
The most viable solutions will be incubated by AB3D, who will be working closely with the teams to develop a final product after further iterations.
Karl Heinz is an IDIN Network member and one of the IDIN Kenya chapter organizers. Stay tuned for additional details on the chapter's soon-to-launch waste challenge!