IDIN Sustainability Grantees: What are they up to now?
blog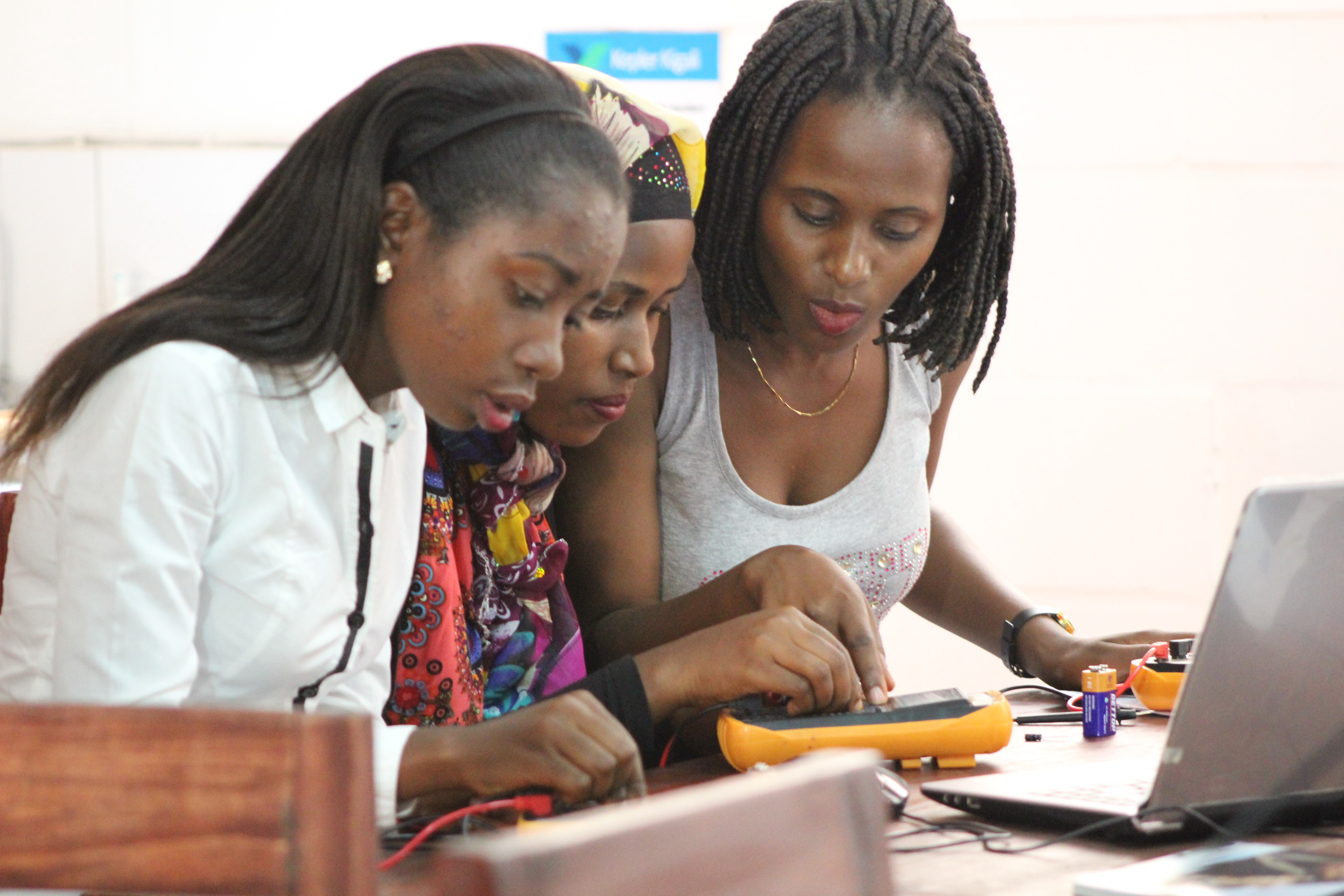 Earlier this year, IDIN awarded 12 grants to support the long-term sustainability of innovation centers and other organizations teaching design and incubating social impact technologies around the world. Since then they've been busy, running workshops, supporting businesses, and engaging new participants, while improving their infrastructure and refining their business strategies. Read more about what eight of those centers have been up to the past few months!
Change Hub - Kenya
Great news for ChangeHub: the Lang'ata Women's Prison allocated them a dedicated classroom with larger capacity, and they have obtained and refurbished six computers. The team also hired two new web design trainers who continue to improve the curriculum. ChangeHub acquired a 3D Printer in March from African Born 3D Printing and introduced the technology to the inmates. ChangeHub is also partnering with other IDIN Sustainability grantee Project DEFY to help start a Nook at a girls' school in the Maasai Mara region of Kenya.
GIC Space - Cameroon
GIC Space's members have made progress on five major health innovations, including the Smart Eye Exam (SEE), the Partograph Alert System, and the K-Prime infant warmer. They have partnered with Balikumbat, Babessi, and Bambalang subdivision health areas, and their members are engaging health personnel to frame issues, get feedback and test prototypes. They are cultivating a potential partnership with Philips, and they plan to work with Artisan HIVE (founded by IDIN Network member Karl Heinz) later this year.
Kafue Innovation Centre - Zambia
Exciting news: the Kafue Innovation Center's fertilizer applicator has qualified for the semifinals of the Nyamuka Zambia business competition! They also recently produced over 300 hand-held maize shellers for a local conservation farming organization, and are working on building service businesses based on their underwater turbine and rope twisting technologies. In May, they held a CCB training for 30 participants at the Chikupi Vocational Training Center focused on farming challenges.

Kepler Tech Lab - Rwanda
Kepler Tech Lab has been leading four major STEM education initiatives with high-school age students: Engineering Outreach: Computer Programming, Engineering Outreach: Electronics Recycling, Engineering Lab for Girls, and Maker Education. They have also just launched a Creative Capacity Building program for college-aged students, who are developing technologies related to waste management and energy. In April, Kepler Tech Lab presented to Rwanda's Ministry of Youth and ICT and Ministry of Education!
Kumasi Hive - Ghana
Kumasi Hive is proud to share that they are leading the formation of a network of 18 tech and business hubs in Ghana, establishing a collaborative platform for resource sharing and for collective advocacy. They have also partnered with hubs across Africa to launch the i4Policy communiqué. Kumasi Hive has been abuzz with trainings in 3D printing, Arduino and Raspberry Pi programming, web development, and entrepreneurship, reaching 100 students and earning revenue for the center.
Makeistan - Pakistan
Makeistan has forged exciting new partnerships with Plan9, a government -funded startup incubator to promote entrepreneurship and STEM education in school; the Forman Makers Club, an initiative at Forman Christian College University; and Makerfest, the Indian version of Maker Faire. They plan to participate in Makerfest Lahore and co-host a public exhibition with Makerfest later this year. Makeistan's weekly Arduino Nights continue to grow in popularity with local university students.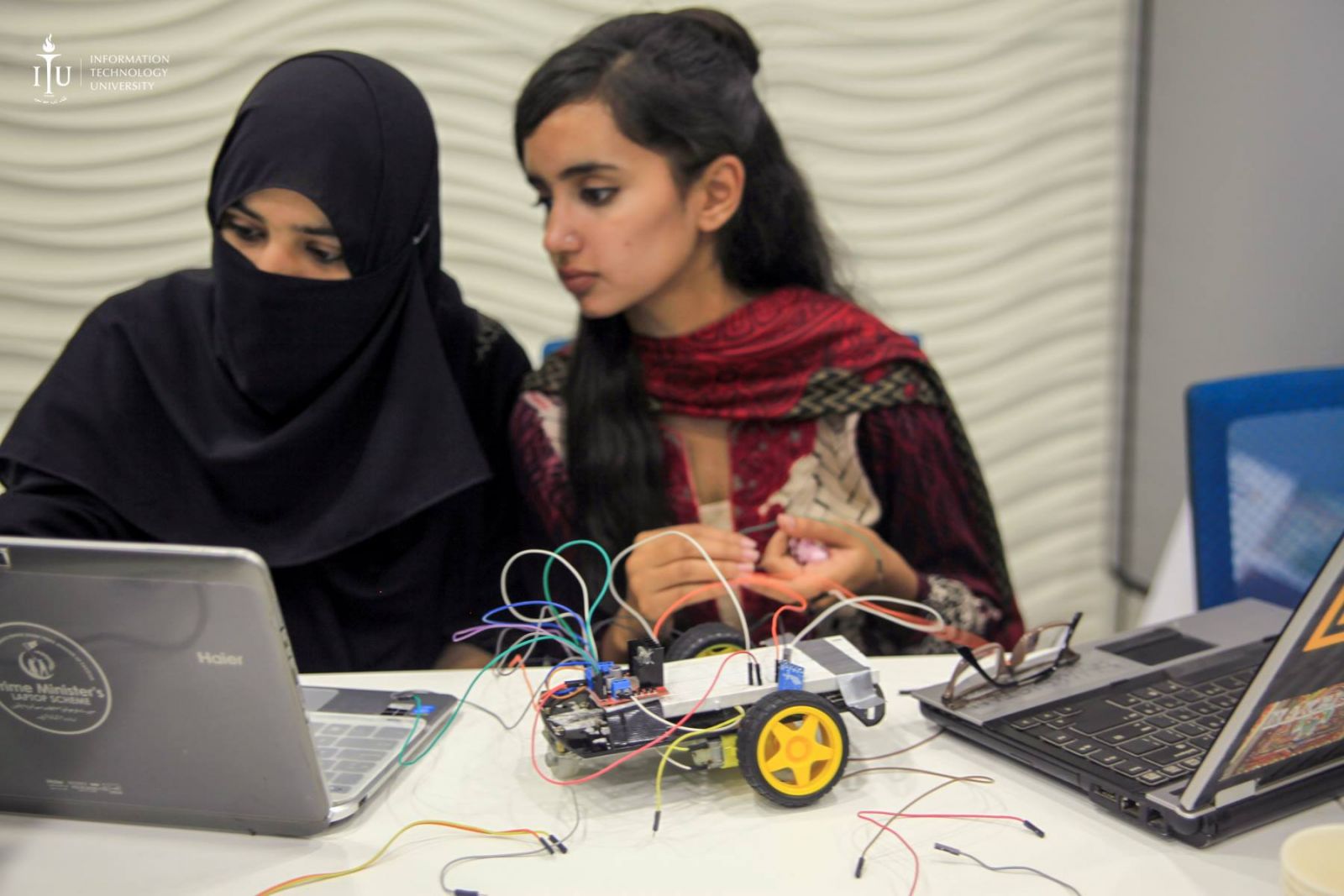 Project DEFY - India
Project DEFY worked with Bo Blodgett, an IDIN fellow from Colorado State University, to develop their first business plan, helping to operationalize and clarify their vision. They have also streamlined and standardized their process for creating new Nooks (like the one in Kenya with ChangeHub!). They describe a "constant inflow of invitations to speak at conferences" – their vision is catching on! They are now focused on fundraising and are applying for certifications to be able to receive corporate social responsibility funds.
Victronix - Tanzania
Victronix has rented a space and has begun to collect (and create!) the tools needed to equip the workshop. They have signed an agreement with The Bridge, an impact donation platform supporting local entrepreneurs. This crowdfunding site has the potential to support the projects of entrepreneurs working at the center. An experienced welder has joined the Victronix team, and the team has continued work on a number of egg incubation technologies.
For the full list of IDIN Innovation Center Partners, visit the Innovation Centers page.