IDIN Network Member Frank Mollel Forges Ahead with Simplified Manure-Spreader Prototype
blog
Thursday, January 22, 2015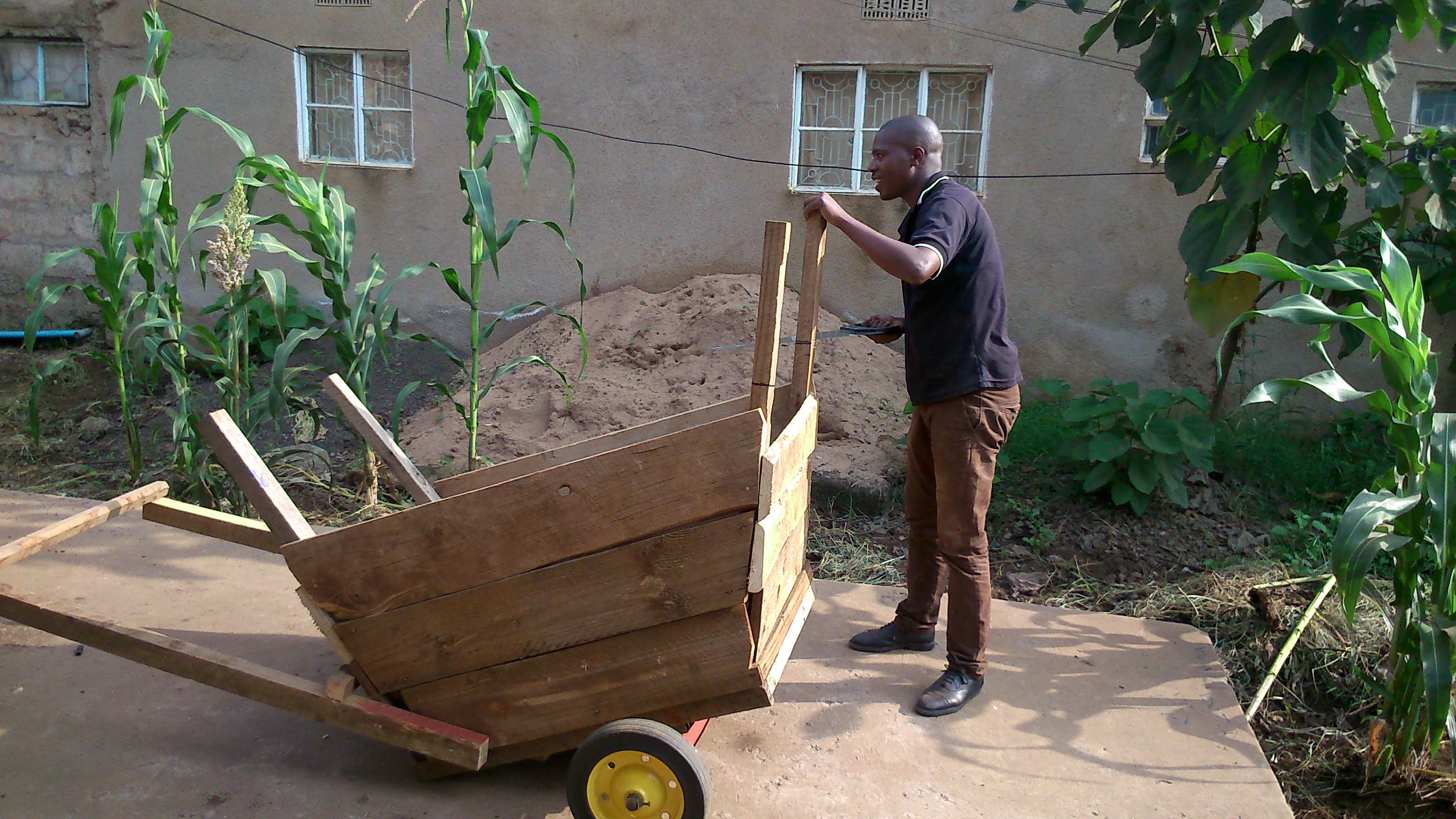 Frank Mollel is a farmer from Moivaro village in Tanzania who is inspired to impact his neighbors and those living further afield through innovations which help to maximize the use of resources available on their farms.
One such resource, often hiding in plain sight, is cow manure. It is not uncommon to visit a farm or cattle kraal and see large mounds of manure with grass growing over the top, an indication that manure is not being put to use in the fields.
Even for farmers challenged by declining yields, the idea of making compost is just another labor-intensive burden that they have little time to consider.
During last year's International Development Design Summit in Tanzania, one team tried to address this constraint by designing an oxcart modified to spread manure. Frank was a member of this team.
"I resolved to continue the prototype design and dissemination after the summit ended because my goal is to help farmers like me to better use the resources they have at hand," Frank says.
Over the past few months, Frank has devised an alternative and simpler design: a human-powered version of the manure spreader with the help of a grant from the ECHO East Africa Impact Center, an IDIN institutional partner. The new prototype costs less to build and has fewer working parts, and is therefore simpler to maintain.
Agricultural machinery is expensive and difficult to obtain in most of East Africa, including rural Tanzania. Frank's work is promising for local farmers given its comparably low assembly and maintenance costs.
Frank is also improving the design.
"I have divided the manure box so that manure will be deposited in two lines instead of broadcast, so that it lands near to growing crops  and does not benefit the weeds instead," he says.
That means designing the spreader to both broadcast manure when planting less common narrow-row crops like wheat and millet, as well as confining the manure in rows for common row crops such as maize, beans, sorghum, pigeon peas, and sunflowers.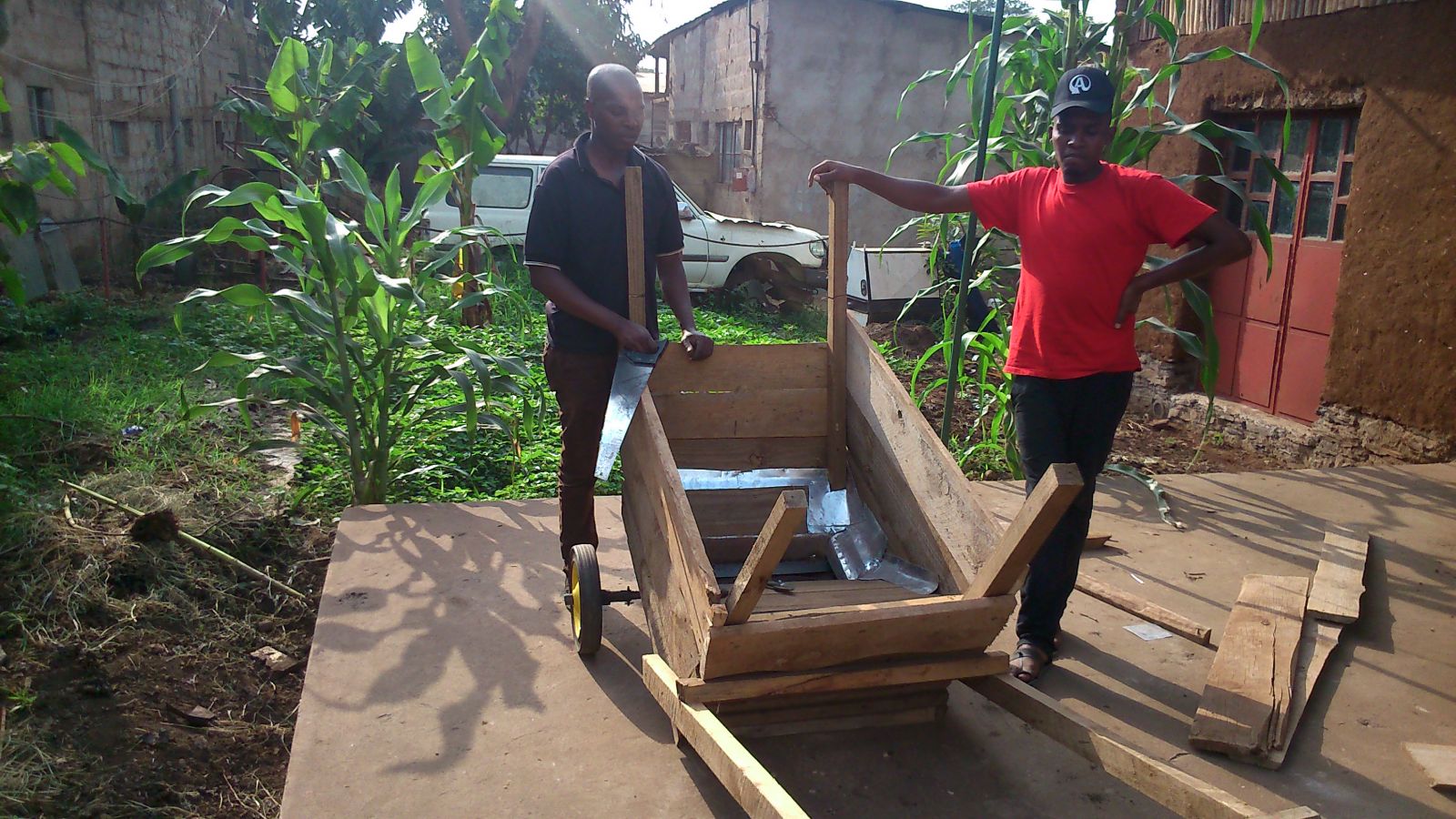 Frank has received support from other local innovators, Jim Elsworth and Chris Mushi who work for the IDIN-supported innovation center Twende/AISE! Jim and Chris have also developed a smaller prototype similar to a wheelbarrow, which directly deposits compost manure in a single row.
Frank is not just motivated to support his own family, but also to support the efforts of many farmers in Tanzania and Africa.
"I want to develop this prototype until a private sector engineering firm or farmers themselves can take on the production of similar manure spreaders," Frank says. "This will lead to maximizing the fertility of small farms using the best underused resource they have – barnyard manure!"
Frank plans to build one prototype to showcase at ECHO's upcoming demonstration event, and also hopes to get other orders to make his prototype into a small business.