An Engineer on a Mission to Bring Storytelling, Empathy & Understanding to Global Development
blog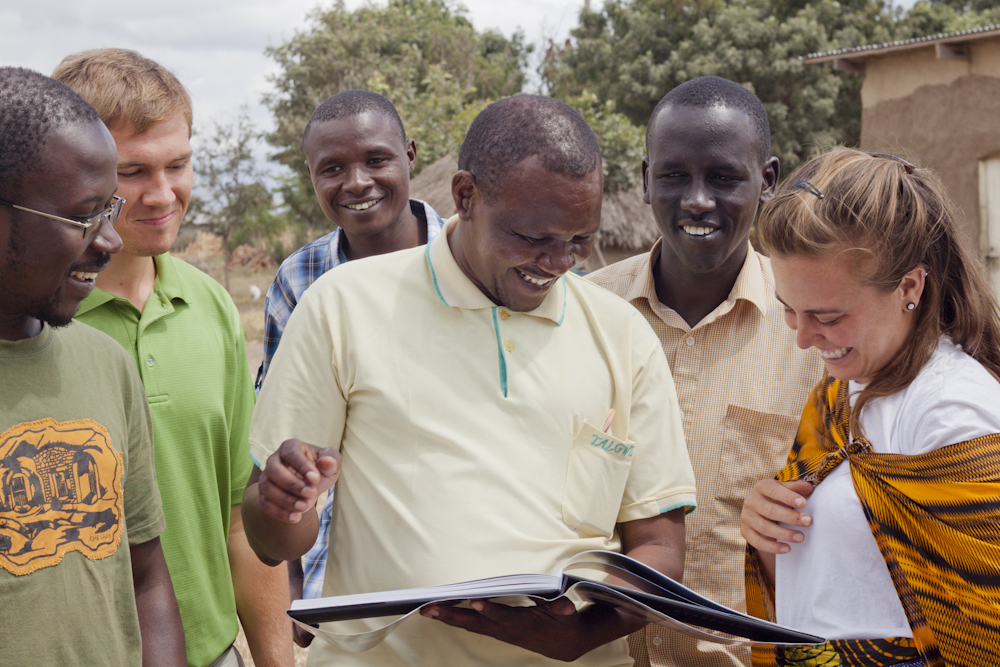 Bianca Anderson was in a beat-up van traveling south through Laos when she noticed something strange alongside the road. On one side of the road, a village that looked out of place, almost manufactured. On the other side, a river and an abandoned village on its banks.
"That's when I realized, they had to build a dam upstream, and to do so, they needed to flood the village," Bianca recalls.
A large-scale energy infrastructure project had forcibly removed the villagers from their land. Bianca was devastated.
"But an engineer involved in that project may not be aware of the cultural and social implication of this project. And as an engineer, I knew I couldn't be involved with a kind of project that was going to cause that kind of harm, or any kind of harm."
It was a memory that stuck with her through her time working at Engineers Without Borders in Australia, as a participant at the International Development Design Summit in Zambia, and even now as an MBA student at the Global Sustainable and Social Enterprise program at Colorado State University, an IDIN academic partner.
Bianca first found out about IDDS through Miho Kitagawa, an MIT alumna and IDIN Network member who was passing through the Engineers Without Borders office in Melbourne, Australia to conduct a short design training for staff, including Bianca.
"We had a great conversation, and we got along really well. She mentioned IDDS, and said 'I think you would totally love it. You would fit in really well, and you should apply,'" Bianca explains. "Sure enough, six months later, Miho sent me a link and I applied. I think finding out through a person you admire and feel inspired by is a pretty strong way to find out about the IDDS experience."
Bianca traveled to Zambia in 2013 and participated in the summit as a part of a team designing post-harvest storage solutions alongside local farmers. That project evolved into what is today Zasaka, a Chitambala, Zambia-based agricultural venture that works with farmers to improve yields, eliminate post-harvest loss, and reduce hunger by introducing technologies and training to improve farming practices.
In 2014, Bianca, a new IDIN Network member, returned to IDDS as an organizer and design facilitator, this time in Arusha, Tanzania coaching a team developing a small-scale hay baler with a traditional Masaai community.
She says that over the past few years, she's appreciated learning more about IDIN's long-term vision for engaging communities—the approach of continuing to work with communities over time to achieve their goals for projects that began at summits, not just picking up and leaving after a summit is over.
Now, with support of a scholarship from IDIN, Bianca is a part of Colorado State University's Global Sustainable and Social Enterprise (GSSE) program, which she first learned about at IDDS in Zambia.
Bianca says her first year at GSSE was a major shift in pace, but that she's really thrown herself into it, enjoying the lively conversation and the chance to work in dynamic teams.
"I was so engaged in these conversations that we were having, the topics that we were discussing, looking at the role of business in development context and at the grassroots level."
And with her first year at GSSE under her belt, she's now embarking on a new adventure—launching the Global Story Project as part of a team at GSSE.
The idea came shortly after Christmas break when Bianca got together with her teammates to hang out and chat.
"And we thought, 'If everyone could understand the world from someone else's perspective, we could do a lot to bridge gaps that we believe are the cause of lot of today's problems. Things like lack of empathy, lack of understanding,'" Bianca explains. "Trying to move people from a place of ignorance to one of understanding."
So in that spirit, Bianca and her team are spending time this summer in Sri Lanka working with a local organization and spending time in nearby communities to "listen, document, and disseminate."
"We can learn a lot about interactions between people," Bianca explains. "We'll be conducting interviews, recording audio files, video, photography, and we'll be starting to work on creating an online library and use that content for creating greeting cards and other projects. We're even discussing a book."
The idea is that sales of greeting cards to the West from parts of the world like Sri Lanka could not only give the community a sustainable source of income, but could also promote story-sharing, empathy, and understanding between communities that share more in common than they may know.
"At the moment, it's looking like a story and knowledge documentation fund. The idea is that we create this full circle of value," Bianca says. "One of the biggest criticisms is that people come (to developing countries), people hear stories, people come away with these stories, and they make a lot of money. The connection back to the community is never made. We want to make sure that value goes back."
Bianca's advice for fellow changemakers?
"Listen. Stay curious. Always ask good questions."