Dispatch from Chennai: IDDS Aarogyam Teams Begin Prototyping
blog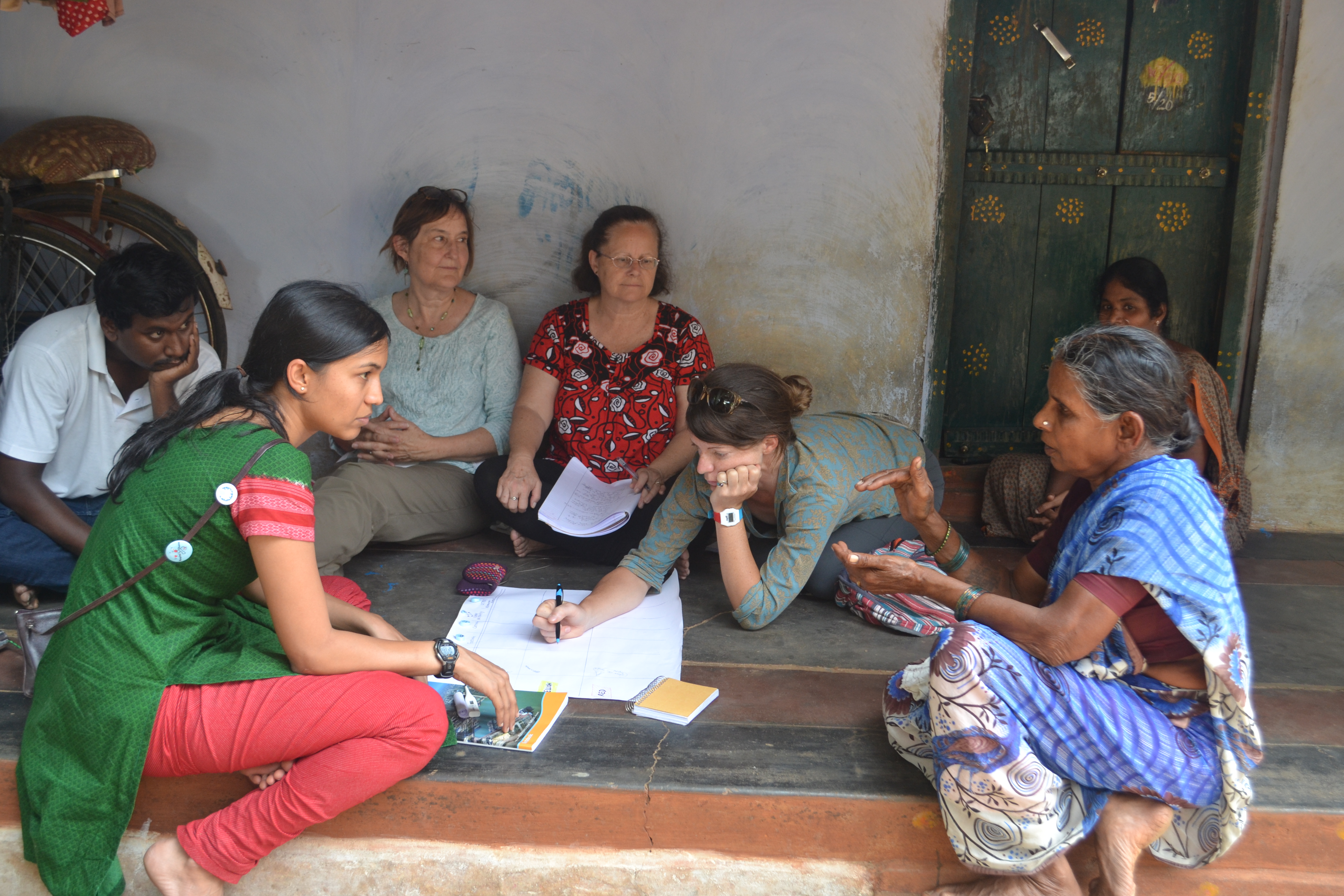 From a hospital in rural Sittillingi valley to the busy streets of Chennai, participants at IDDS Aarogyam have spent the past few weeks learning and creating with doctors, nurses, health auxiliary workers, and patients themselves to tackle health-related challenges throughout Tamil Nadu. Read on to learn about each of the projects and stay tuned to see how they evolve over the next several days.
Encouraging Use of Helmets for Road Safety
In Tamil Nadu, road accidents are one of the leading causes of unnatural accidental death. Chennai is home to a bustling automotive industry and roads are clogged with a growing vehicle population. Among those are motorcyclists, who find that it is difficult to find helmets designed for children. This team hopes to develop a low-cost and effective helmet and optional child harness that will be appealing to motorcyclists and their passengers.
Preventing Anemia by Increasing Iron Intake
Iron deficiency anemia is a global issue. It is prevalent in the greater area of Kuthambakkam due to an iron poor diet, which can affect everyone. The team aims to create an innovative solution for introducing iron intake through drinking water.
Helping Newborns Breathe
When newborns are having trouble breathing, health workers can find it difficult to provide the proper resuscitation support until an ambulance arrives. Some resuscitation devices are costly, while other devices are difficult to use or require resources like oxygen tanks. This team is developing a resuscitation device that is user-friendly and cost effective.
Preventing Contamination of Medical Instruments
Busy health care workers struggle with keeping medical instruments clean and organized, which can sometimes lead to contamination of tools. This team will develop a "Smart Box" structure that allows for quick and easy organization of instruments in between autoclave cleanings, ensuring consistent and accurate monitoring of medical tool cleanliness.
Improving Elderly Population's Access to Medication
Chennai's elderly population faces challenges in accessing medication in a timely and cost-effective way. In some cases, the indirect costs to accessing their medication can surpass the cost of the medication itself. This team hopes to design a decentralized delivery service to bring medication to their doorstep at an acceptable cost.
Educating Couples About Alternatives to Birth Spacing
Many couples in Chennai want to space births by two or more years, but lack information about different methods and alternatives for birth spacing. This team hopes to educate both men and women about family planning.
Improving Nutrition in Rural Villages
Lack of a healthy and balanced diet often contributes to risk of disease in rural India. This team hopes to develop a set of tools for health auxiliary workers to improve infant nutrition monitoring.
Improving Measuring and Monitoring of Temperature in Newborns
Health auxiliary workers often lack the proper tools for measuring and monitoring babies' temperatures, and temperature is not the only indicator that signals a baby may need to be taken to the health center. This teams hopes to develop a low-cost temperature monitoring device that incorporates educational decision-making tools for health auxiliary worker and the mothers and babies they care for. 
For additional information on IDDS Aarogyam, follow the participant blog and updates on Twitter.