A Conversation with Amna Batool, Organizer for the First-Ever International Development Design Summit Organized in Pakistan
blog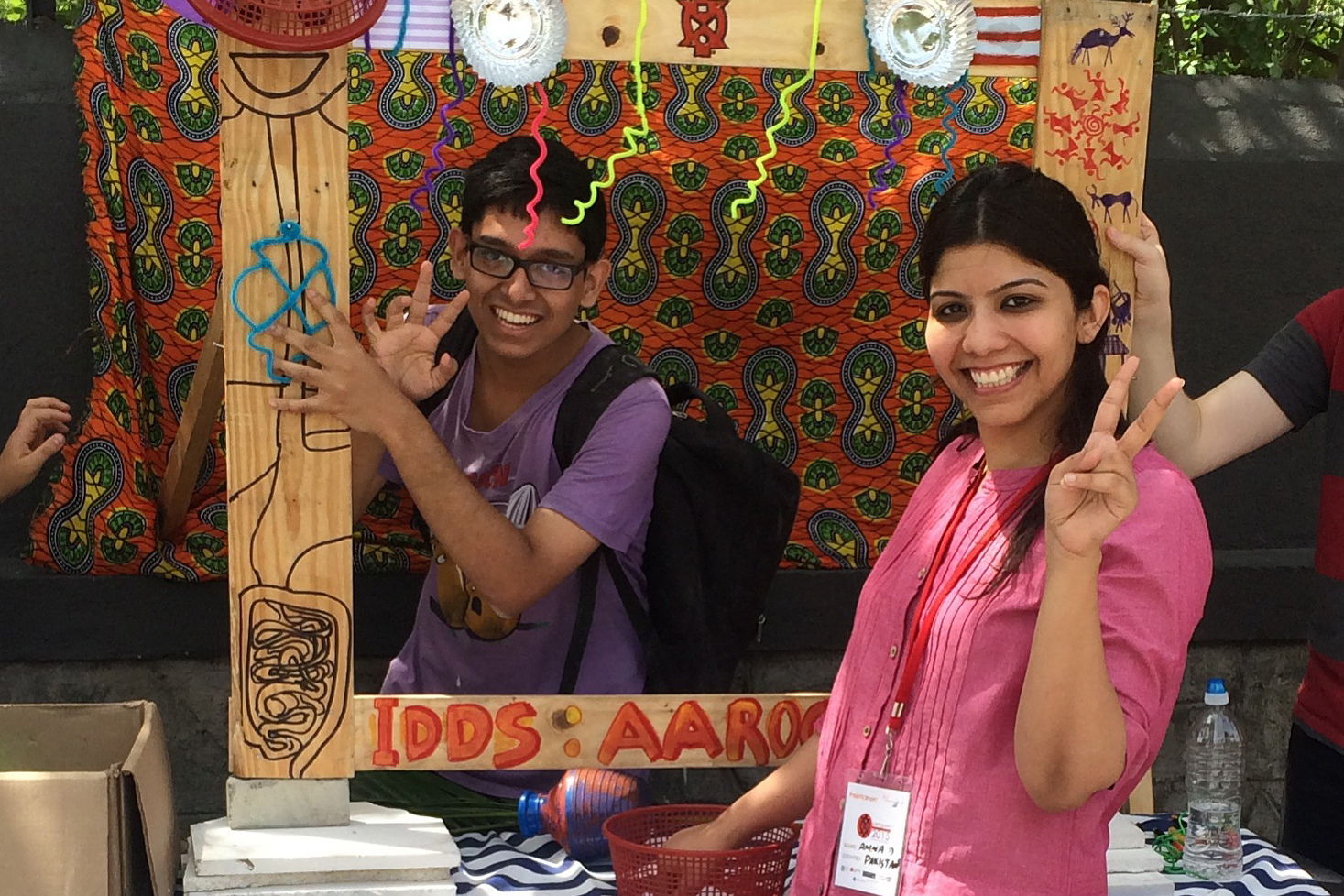 With IDDS Lahore kicking off this week, we sat down with one of the summits' design facilitators and Lahore local Amna Batool  (right) to learn more about what makes this summit unique, how the organizing team chose participants from a competitive pool of applicants, and what kinds of challenges they hope to address during the summit and after its close.
What makes IDDS Lahore unique from past design summits?
In Pakistan, we have very good software development experts and wide experience in the information technology domains, but somehow very few of these resources are channeled toward designing for the bottom of the pyramid. Hardly anybody thinks in a way where the technology can be used for the bottom of the pyramid. That's where IDDS Lahore comes in – we're excited to unite people from different countries here in the Lahore, to work together and solve local, relevant problems. In this particular summit, we are looking for technical interventions in the information communications and technology space that can help improve local communities' approach to health, agriculture, disaster preparedness and relief, and education.
One of the questions we often hear is, "How do you choose participants?" Can you tell us a bit about how you chose from the excellent applicant pool—one of the largest we've ever had?
So first, because it's a design summit, we wanted people from different backgrounds with different experiences that belong to different communities. For this summit, in particular, we looked for people who were motivated to use technology for the betterment of a community, not just at the summit, but even after the summit is over. Additionally, we choose people from the communities we'll be working with to ensure their participation in the entire process from start to finish. We're proud to be welcoming 35 people from countries around the world, 10 of which are from communities in and around Lahore.
A crucial part of any successful IDDS is the partners behind it. Can you tell me a bit more about your partners and the summit venue?
The local organizing team is based at Information Technology University in Lahore, Pakistan, which will also be the venue for the summit.
Our process for choosing communities started with identifying the sectors in which we would work — health, agriculture, disaster preparedness and relief, and education — and then based on those sectors, we went about identifying local partners such as the government, NGOs, agricultural operations, and others who have a vested interest in these sectors. We have begun approaching these organizations to see which communities they're currently working with and what challenges those communities are facing. In taking this approach, we're ensuring that even after the summit is over, our organizing partners will remain in these communities and be better able to promote continuity of summit projects.
Tell me a little bit about yourself and how you got involved in organizing IDDS. What does it mean to you that IDDS is coming to Pakistan?
I'm from Pakistan and graduated from Information Technology University in computer science a few years ago. Now, I'm a research associate here, and my research focus is on information and communications technology solutions for maternal health challenges.
I got a chance to participate IDDS Aarogyam, the health summit in India this summer because it was quite relevant to what I was working on. After that I applied as an organizer for IDDS Lahore. Design summits to me are really motivating and inspiring – the idea of people from different backgrounds coming together to help solve the problems of and with people who were strangers before.
People are sometimes afraid to come to Pakistan, but for the summit I really want all the participants to come to Pakistan and see our hospitality and our beautiful country and the people. I hope that they love their experience in Pakistan, and that they're able to share what they have, a piece of themselves with the communities that we are working with.
What kinds of challenges do you see low resource communities in Pakistan facing today?
Pakistan is facing a major digital divide, which is something that we hope to address in part with this summit. A majority of our population can't afford things like computers or smartphones, and can't access low-cost Wi-Fi or internet. I think it really divides people who have access and those who do not. It will be crucial for us to keep that in mind as we design information communications and technology solutions together with communities.
There's also the divide between people who can afford private education and hospitals, and those who have to go to public school and hospitals, where the quality is not as good. I estimate that 60-70 percent of people – most of our population – cannot afford these quality facilities, and the communities feel that effect.
There are also socioeconomic and cultural barriers to accessing these institutions, especially in the health space. Young mothers, for example, sometimes are forbidden to go to hospitals for giving birth. They are told to have a home birth or choose to have a home birth, sometimes even without a traditional birth attendant.
Imagine for a minute that the summit is over. What does success at IDDS look like to you? What are you aiming for?
For me, if we are able to continue these projects after the summit is over, that is all I want from the summit. We are working very hard to find good partners to enable this to happen. I really want the participants, the local ones as well as the others, to not only ideate these projects, but to develop them and help them have real impact even after the summit is over.