Co-Creating Sanitation Solutions: Mona & the MoSan Toilet
blog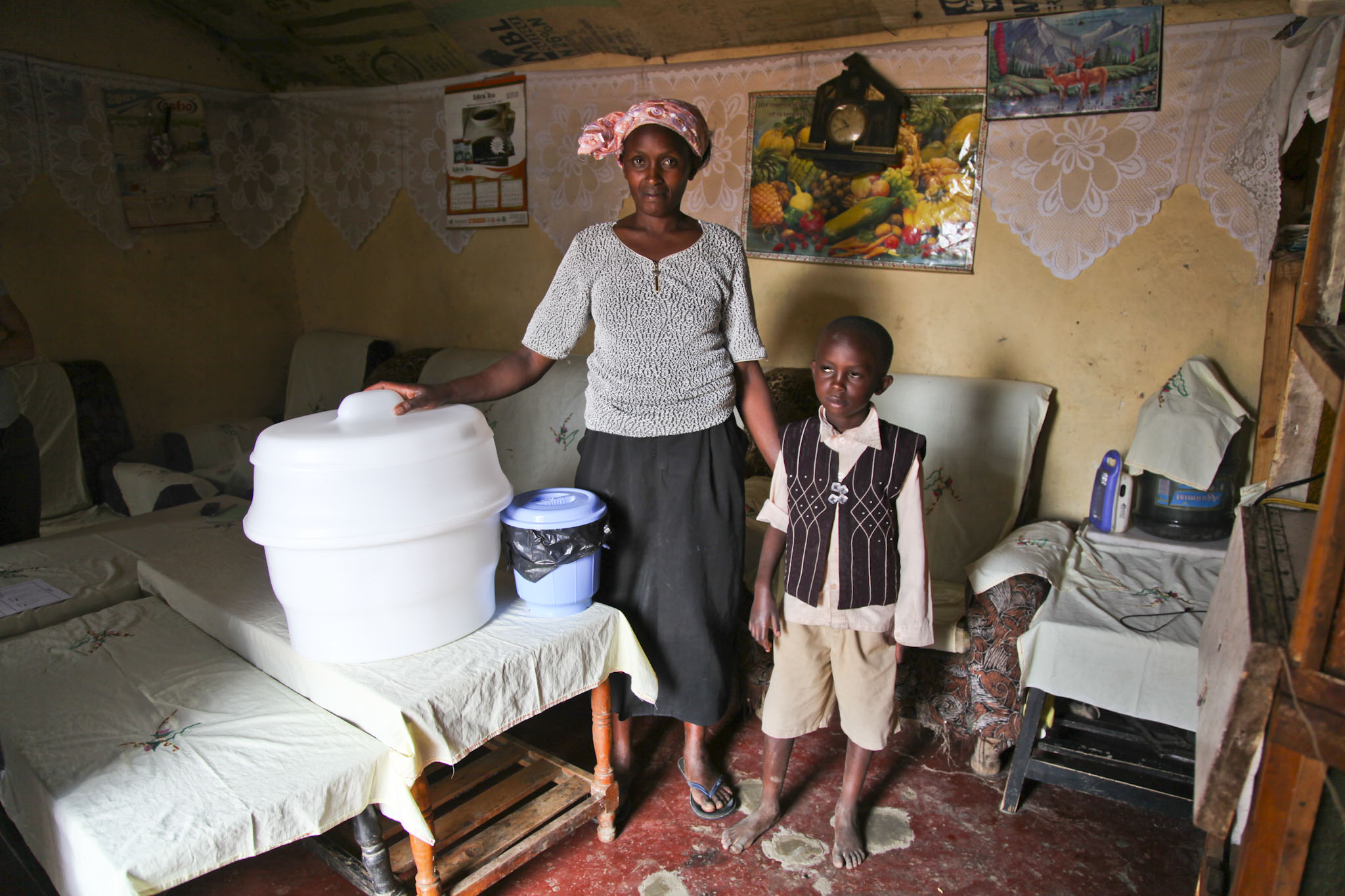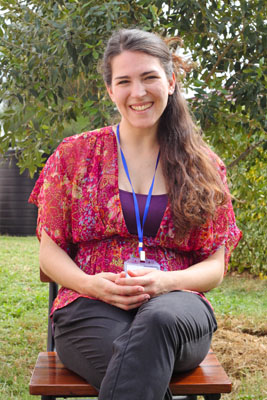 Mona Mijthab is a firm believer in the power of the participatory design process. As the designer and founder of MoSan, a dry-separation toilet and sanitation system that is tailored to a specific community's needs and resources, Mona believes that finding solutions to safe sanitation access relies on a designer's immersion in a local community's cultural context and collaboration with people and stakeholders.
"Participation and inclusion of the affected community is the most important aspect within my design process," Mona says. "To understand people's needs, it is not enough to listen and to observe. Involving people and activating their creative energy is crucial but is not always easy and leads to new challenges. As a designer I try to welcome those challenges as a way of learning."
In 2014, Mona became an IDIN Network member by participating in a design summit in Arusha, Tanzania where she worked with a diverse team to co-create a bicycle-powered coffee bean sheller with smallholder coffee farmers at the base of Mt. Kilimanjaro.   
Because these needs of people vary from culture to culture, it is important to adapt solutions for safe sanitation based on the community's needs, local infrastructure and  cultural context. To address the differences in safe sanitation access and resources in different communities around the world, Mona suggests using adaptable solutions that can work on a global level, but at the same time respect local needs and behaviors.
"The MoSan toilet and system was designed in Bangladesh and Kenya, two very different cultures," Mona says. "We translated learnings from the design process, testing and implementation into a modular product and system."
Mona's application of the co-creation design process has been quite successful. The MoSan project has evolved from Mona's initial work in Bangladesh as an intern with the German International Cooperation (GIZ), to a sustainable social enterprise.
MoSan has received interest and support from many international agencies and won several awards, as the 1st prize of the German Bestform Design Award 2013 and Hans-Sauer Social Design Award 2015. As part of the IDIN Network, Mona received two microgrants — one in 2014 and one in 2015 — to further develop the MoSan toilet and sanitation system. For five months, Mona collaborated with students from the MIT D-Lab's "Design for Scale" class to improve the technical design for large-scale manufacturing. By mid-2016, the new toilet will be produced, in time to hopefully address a humanitarian crisis in the Middle East that has increased demand for rapid-deployable and durable solutions
How MoSan Works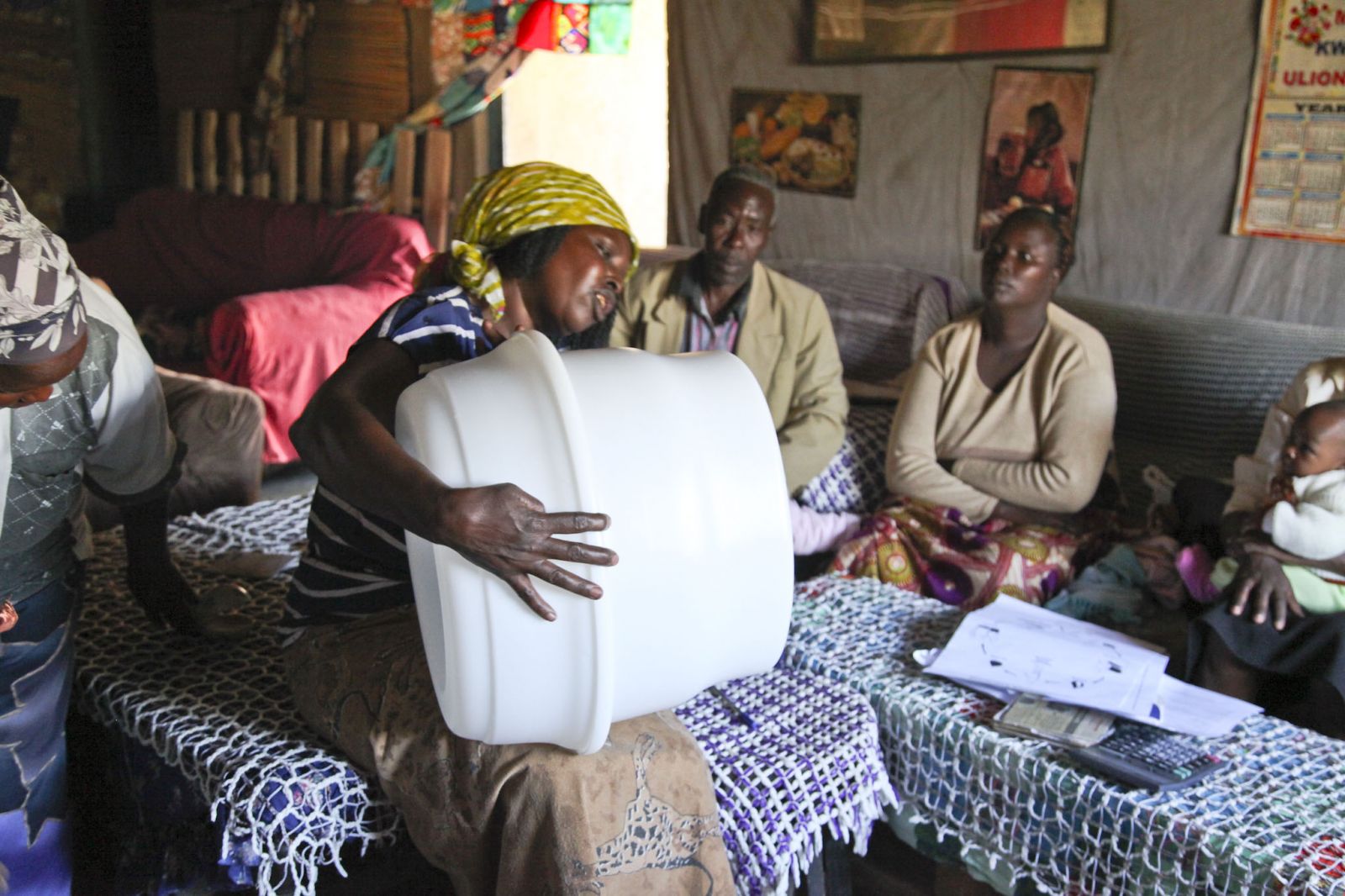 MoSan is a lightweight and portable dry-separation toilet that enables safe sanitation in challenging environments. MoSan is used in private and shared among families. It provides more safety and dignity, especially for women and children who don't anymore need to leave the house to find a toilet at night.
In order to avoid smell and to reduce the pathogenic amount of human feces, urine and feces are separated and collected within removable toilet containers, making collection and transport in areas with poor infrastructure more efficient and convenient. MoSan's design is space-efficient, thus making it easy to stack and ship. MoSan is made of durable and long-lasting PE plastic, which can be easily cleaned and recycled.  
The accompanying sanitation service provides a variety of different treatment, management, and collection strategies catered to a community's specific concerns and available resources. Trainings for users and hygiene education will also be emphasized.
The Benefits of MoSan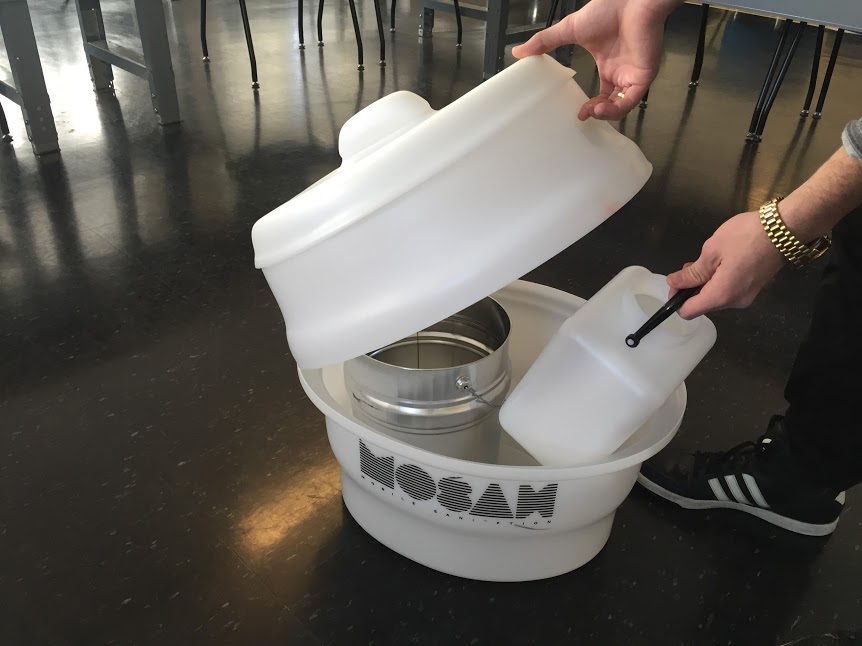 The MoSan toilet increases access to toilets while providing a sense of dignity and safety. As a result of having easy access to a toilet, people are able to maintain regular eating and drinking habits, which in turn improves health and hygiene standards. The separation of human waste into urine and feces avoids large amounts of blackwater and reduces the amount of potentially pathogenic human waste by 90%. Human urine is virtually free of pathogens, so it can then be reused as fertilizer. Feces are collected, treated and recycled and can then be used for fertilizers or fuels, so that users can save expenses.
Working with MIT D-Lab's Design for Scale Class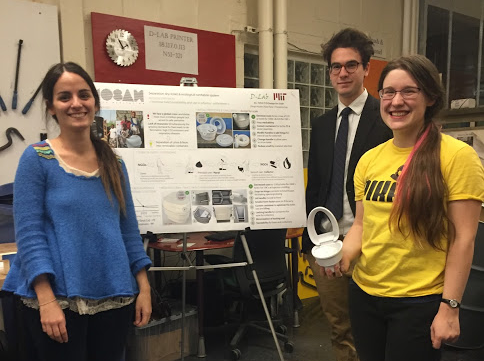 Through Mona's connection to the IDIN Network, Mona partnered with MIT D-Lab's Design for Scale class to work on decreasing production costs in fall 2015. Three MIT students worked with Mona on an improved design, which was able to decrease production costs and still retain the original design's durability and capability for easy transport and collection. 
"I think all of us in the team learned a lot about manufacturing for the developing world," Diego Huyke, a Mechnical Engineering student at MIT said of his experience working on the MoSan toilet project.
"We wanted to take Mona's current toilet design, of which 40-50 have been made for about $270 each, and look into what it would take to make 10,000 or even 100,000 at about $40 each. So we took into account user feedback and design for manufacturability methods to redesign the toilet for a larger audience. We chose a cheaper manufacturing option for the long run, made sure the toilet parts were all still stackable for shipping and even added a new snap-on hinge."
"The collaboration with the MIT Design for Scale class supported the re-design of the toilet hardware and helped us to solve technical challenges and analyze production costs," Mona adds. "At the same time, the collaboration expanded our network."
Taking the Next Steps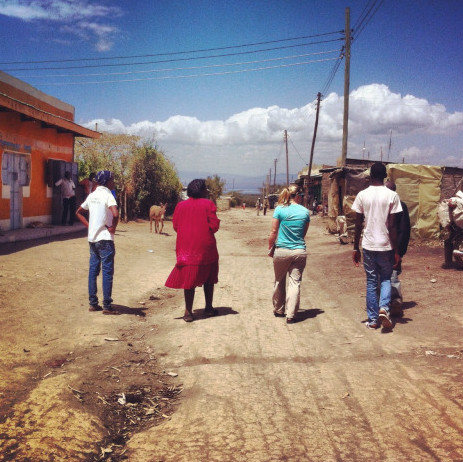 Mona continues to work on series production of the MoSan toilet based on its new and improved design. To accomplish this, Mona is looking for potential manufacturers to mass-produce the toilet, so that larger quantities of the toilet can be distributed to NGOs and people in need. The MoSan team's goal is for the MoSan toilet  to enter the international market in 2016. Mona and her team will also develop the sanitation system for the local context and offer sanitation trainings for NGOs and users.
Interested in learning more about MoSan? Contact Mona at mm@mosan.ch or visit their website here.