From Charity to ROI: How African Entrepreneurs Are Leading the Way
blog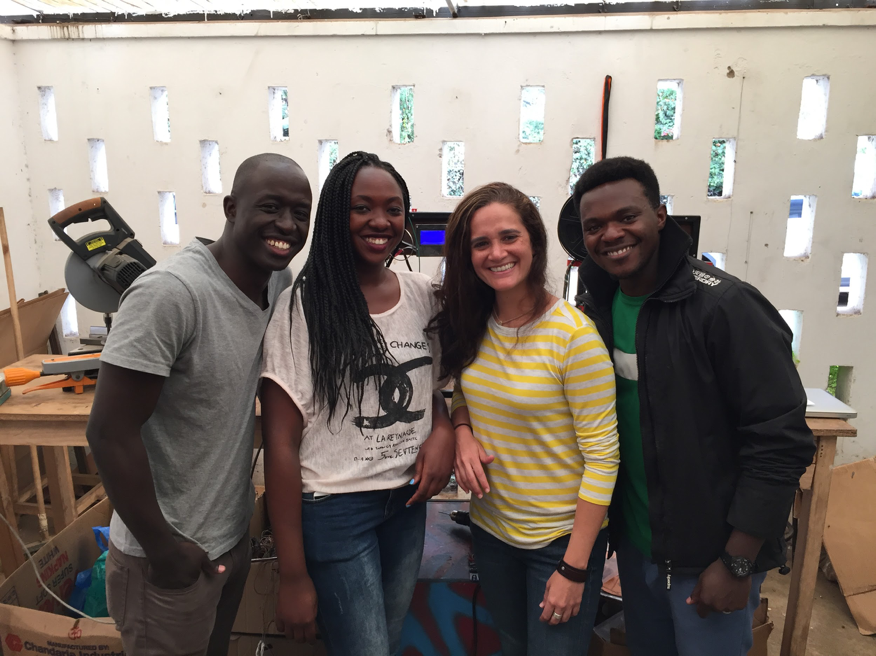 In June 2016, I was presented with a wonderful opportunity to work as a research fellow with MIT's International Development Innovation Network (IDIN) program in Nairobi, Kenya. The IDIN program hash an inspiring goal to build a global network of innovators and entrepreneurs with a focus on technologies tailored to the Bottom of the Economic Pyramid (BoP).
IDIN began working with Colorado State University's Global Social and Sustainable Enterprises (GSSE) Program in October 2012, GSSE becoming a university partner in IDIN' Consortium. As a CSU and GSSE alumna, I was fortunate enough to get connected to IDIN and be presented with the opportunity in Nairobi, Kenya.  
After nearly seven years in complex corporate environments, working primarily on product development in emerging markets, I was very excited for an opportunity to work with a small team, African Born 3D Printing, an emerging venture founded by IDIN Network members Karl Heinz and Roy Ombatti.
I want to share some of the thoughts this experience sparked — particularly on the importance of technology, corporate investment, and entrepreneurship for global economic development.
Historically, aid was the answer for economic empowerment in Africa. Charity efforts across the globe have helped millions in the BoP. We've come to learn, however, that aid is difficult to sustain in the long term. As the saying goes, "Give a man a fish and you feed him for a day. Teach a man to fish and you feed him for a lifetime." The sad truth is that money does drive the world, and the biggest challenge for Africa to shift from charity to investment is to prove healthy financial returns.
For many years we lived under the wrong assumption that African countries equate to unprofitable opportunities. Prior to the digital revolution, most businesses were driven by 20th century practices; which required major capital to invest in the developing world, and sometimes resulted in negative return on investment (ROI).
Today, thanks to technology, this issue has shifted – we can reach more people than ever before at virtually no added cost. Smart technology has become a commodity, and Information and Communications Technology (ICT) is most countries' #1 focus. What we once viewed as challenges have turned into profitable business opportunities.
Corporations and entrepreneurs are tapping into new and disruptive markets, and Africa is leaping into a new economic standard. And, while the developing world looks extremely attractive, the developed world is going through a plateau. In other words, real growth opportunities exist for businesses in the developing world. Economic development, which was once heavily dependent on public funding, is now an attractive opportunity for big for-profit businesses and savvy entrepreneurs.
For example: Facebook is investing millions in an aircraft – with the wingspan of a Boeing 737  – which will fly over remote and undeveloped areas beaming down a Wi-Fi connection (diagram below). Mark Zuckerberg is likely not doing this from the goodness of his heart as charity, but instead for the potential of increasing his user base and connecting the remainder of the world to Facebook.
I believe corporate-driven development is critical – it can result in making cutting-edge technology resources and infrastructure available to areas like Africa, where they are ready to  make an economic shift.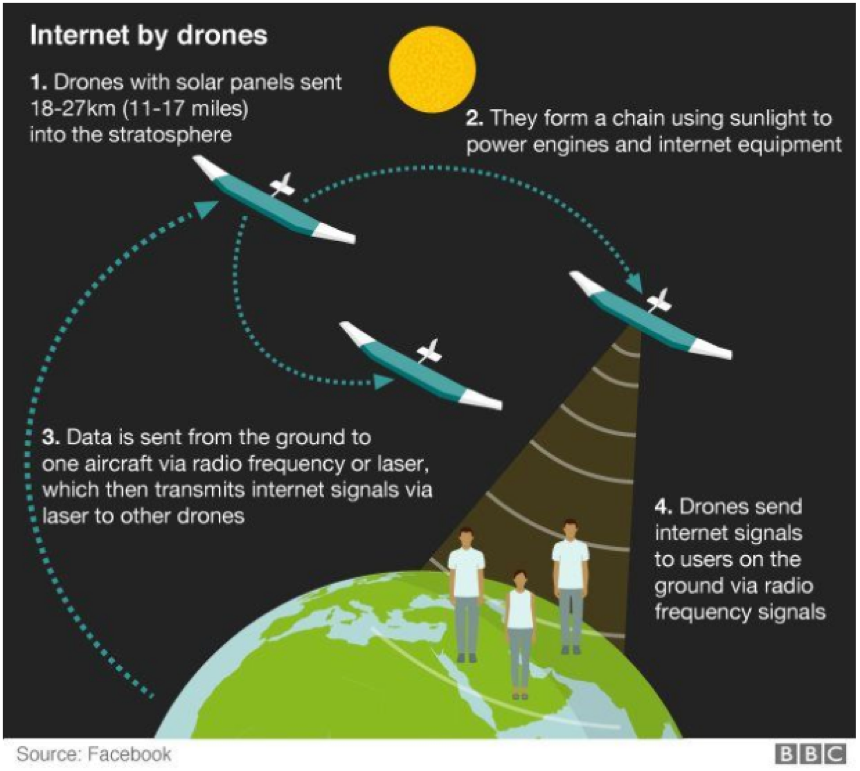 I have seen to this shift from charity to business ROI first-hand during my career and once again in my trip to Kenya this summer.
African Born 3D Printing (AB3D) is a new for-profit enterprise based in Nairobi founded by Roy Ombatti and Karl Heinz – two driven entrepreneurs leading the business of 3D printing technology in Kenya (and soon pan Africa). The first thing I noticed while in Nairobi was the caliber of the people I worked with. From developers, to engineers, to business leaders, I was inspired by their work ethic, commitment level, and brilliant vision. As an observer, I learned a lot from them. From an investor's standpoint, I got to see the team's capacity to execute, something that is always a big concern when investing in startups.
Roy and Karl presented me with a problem that most business would love to have – they were selling so many 3D printers that they needed to further develop their business model and operations and redefine their market focus.
In the 18 months since starting business, they have sold nearly 30 3D printers - without even trying, with no marketing efforts, just through word of mouth.
3D printing is revolutionizing product development processes and manufacturing practices across the globe. 3D printing, simply put, is the 21st Century way to product development and mass production. Can you even begin to fathom the impact of 3D printing technology in countries like Kenya? Countries which fell behind during the industrial revolution and lack large-scale industrial manufacturing. For the first time in history, we have the opportunity to level the playing field by introducing cutting-edge technology to a once untapped market. And it's being done for-profit, by African-born entrepreneurs.
The most exciting part is that education is AB3D's primary market. AB3D believes, that in order to prepare students and future generations for 21st Century jobs, they must introduce 3D printing technology to all education curriculum strategies.
So not only is the AB3D team enhancing product development practices across Kenya, they are also creating the human capital needed for 21st Century African manufacturing — a gap governments would likely not be able to fill.
I will leave Kenya more optimistic than ever about the future. Technology is not a luxury for the developed economies. It is quite the opposite; true opportunities lie in our developing countries. Where there's high risk, you can be sure there's even higher returns.
Entrepreneurs are being born every day across the globe, Roy and Karl could be the next Mark Zuckerberg. You never know!