In Celebration of International Women's Day, Nine Women Changing the World Through Design & Entrepreneurship
blog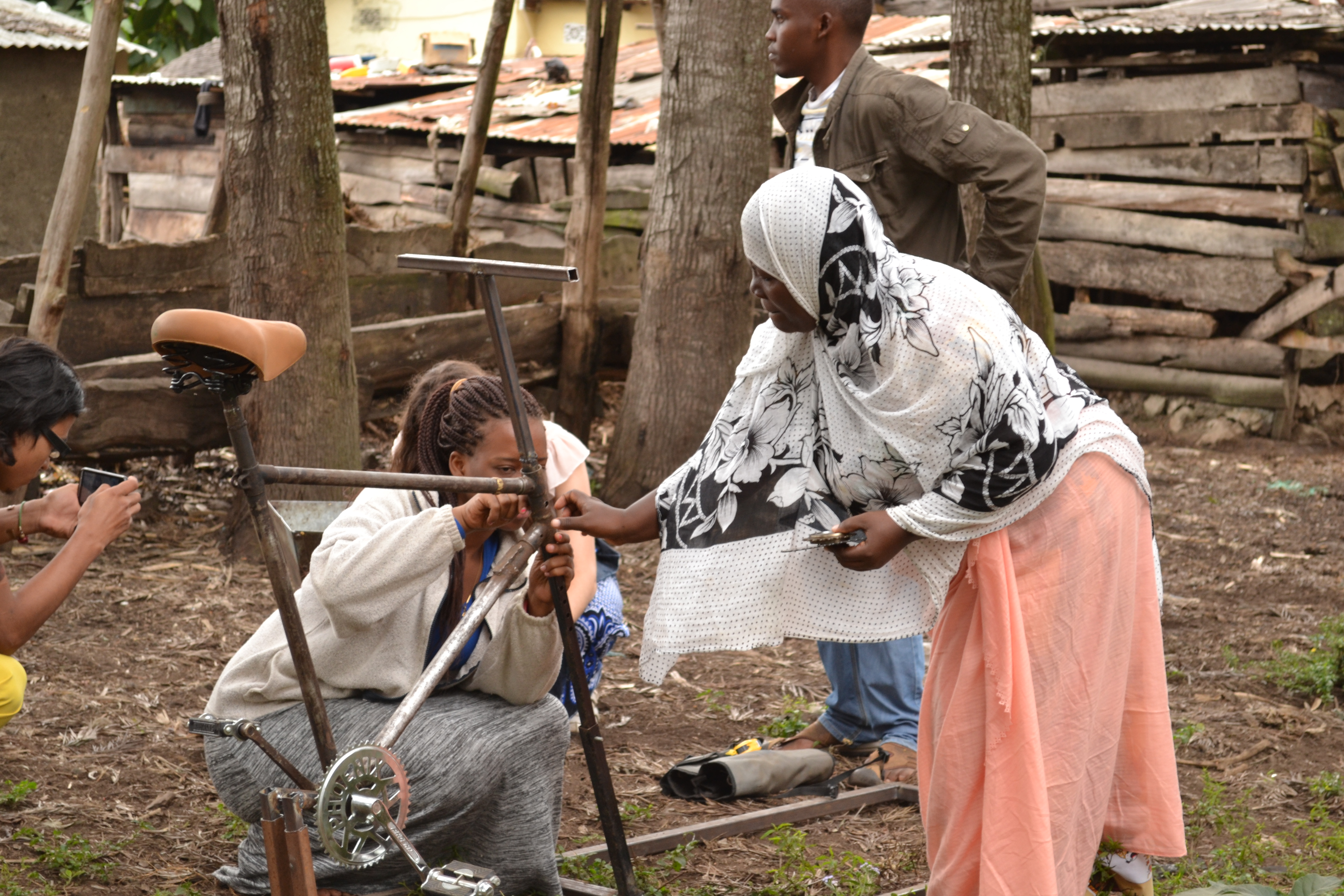 This International Women's Day, we celebrate female innovators, problem-solvers, and entrepreneurs around the globe who make a difference in their communities. To honor this special day, we've rounded up some of our favorite stories of women who are bold and creative thinkers and doers in the IDIN Network. 
Betty Ikalany, Uganda
The founder of not one, but two social ventures, Betty Ikalany is a clean energy champion who has created jobs for more than 70 people in her community of Soroti, Uganda. This year, Betty was named Female Entrepreneur of the Year by the Global Alliance for Clean Cookstoves.
Read more about Betty's work. 
Catherine Rakama, Kenya
In refugee communities, it can be difficult if not impossible to keep up with education at any age, particularly for adults and advanced learners. IDIN Network member Catherine Rakama works with refugees in the largest camp in the world, Dadaab in Garissa County, Kenya, to build refugees' skills in coding, app development, and human-centered design.
Read more about Catherine's work.
Chebet Lesan, Kenya
Inspired by mentor Betty Ikalany (see above), Chebet Lesan founded Bright Green Renewable Energy, a company that turns urban waste into clean burning charcoal for households, schools, farmers, hospitals, and more. Today, Bright Green has produced 50 tons of charcoal briquettes, making the company the leading producer of briquettes in Nairobi.
Read more about Chebet's work.
Zubaida Bai, India
Zubaida launched her social enterprise, ayzh, Inc., almost a decade ago with a simple, but powerful idea — a $2 Clean Birthing Kit that contained all of the tools the World Health Organization recommends for a safe and healthy birth. Since then, the ayzh team has grown and produces many kit-style products that improve the health of women and girls, including a healthy newborn kit, a post-partum mother kit, and a menstrual hygiene kit, reaching over half a million people around the world. 
Read more about Zubaida's work.
Mona Mijthab, Germany
Mona is the designer and founder of MoSan, a dry-separation toilet and sanitation system that is tailored to a specific community's needs and resources. The MoSan toilet has been piloted in Kenya and Sudan, and is nearing its early production phases. Mona and her team also recently won the Swiss Social Entrepreneurship Award. 
Read more about Mona's work.
Rebekah Scheuerle and Aspen Flynn, JustMilk, USA
In 2008, a team at the second-ever International Development Design Summit birthed the idea for "JustMilk." Today, JustMilk produces a thin, disposable nipple shield, modified to hold a tablet, which delivers the medication to a baby through breast milk, making administering medicine to breastfeeding infants safer, simpler, and more convenient. Recently, we caught up with Rebekah Scheuerle and Aspen Flynn, two members of the JustMilk team, to learn more about the nonprofit's journey from idea to viable medical device.
Read more about JustMilk's work, and more about Rebekah's experience at a design summit in India.
Mwanaharusi Goha, Tanzania
Palm oil farmer Mwanaharusi has designed a diesel-powered palm oil press that can process 20 buckets of palm oil per day with a pressing cost of just Tsh 3000 ($1.37 USD) per bucket, generating a net profit of Tsh 30,000 ($14.20 USD), a significant income in Morogoro, where her technology saves time for women in the community.
Read more about Mwanaharusi's work.
Are you or another woman in your community using design or entrepreneurship to build a better world? Tell us about it on Twitter, tagging @IDINetwork, and we'll share our favorites on International Women's Day!